How Prince Harry Really Feels About William Today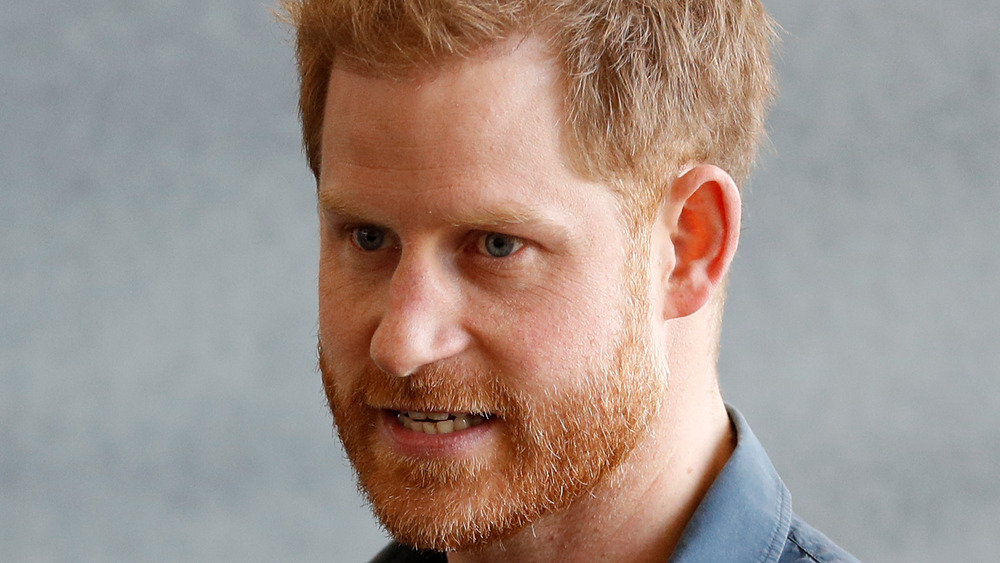 Wpa Pool/Getty Images
Though Prince Harry has distanced himself from his royal family, he still wishes nothing but the best for his brother, Prince William. As of this writing, it's been over a year since Harry and his wife, Meghan Markle, announced their departure as "'senior' members of the Royal Family," but there's been plenty of drama and speculation during the couple's transition. Though the royal family keeps their affairs private, Harry and Meghan have pushed forward to be able to share their side of the story, and they did exactly that during their March 7, 2021, tell-all interview with Oprah Winfrey. 
Harry and Meghan dropped plenty of bombshells during their interview, but one of the most heart-wrenching moments was when Harry talked about his strained relationship with his family. He admitted that there is "a lot to work through" with his father, Prince Charles, adding that he felt "really let down" about the tension in their relationship because Charles "knows what pain feels like" (via People). As for his brother, William, Harry also divulged some details about their relationship.
Keep reading to learn more about where the brothers stand now.
Prince Harry says he and Prince William are 'on different paths'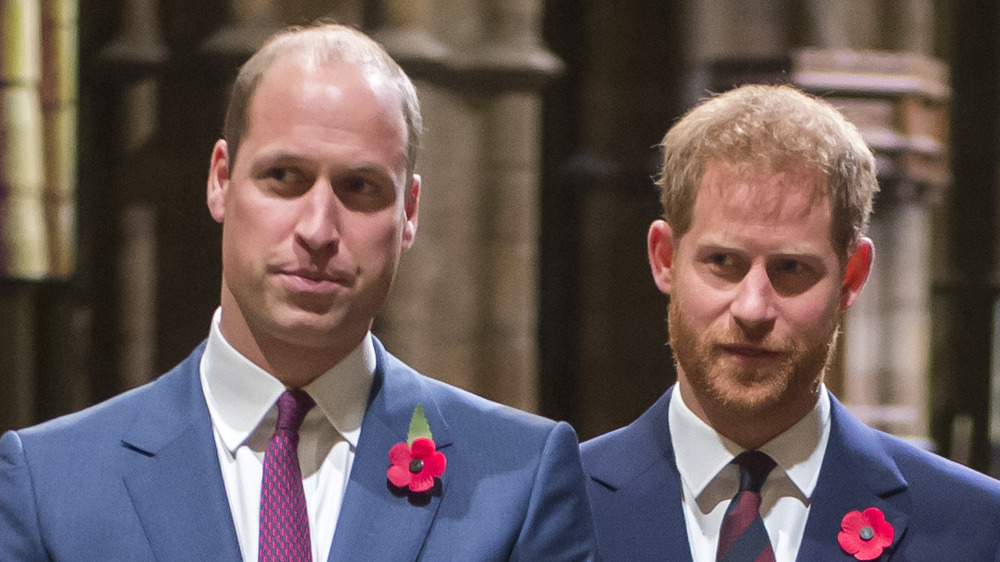 Wpa Pool/Getty Images
For most of their lives, Prince Harry and Prince William have been by each other's side under the protection of the royal family. When Harry announced that he was stepping back from the family, however, tension arose between him and his brother. For the first time, Harry got candid about his relationship with William during his and Meghan Markle's March 7, 2021, interview with Oprah Winfrey.
"I love William to bits. He's my brother. We've been through hell together," Harry said, adding that the brothers "are on different paths" (via People). In an interview clip released on March 8, 2021, Harry said that he "will always be there for [his] family" despite the "toxic environment" that the U.K. tabloids perpetuate. 
While Harry acknowledged that he will always support his family, he also gave some insight into why there's tension between him and his brother. "I am part of the system with them, I always have been, but I guess — and I'm very aware of this — my brother can't leave that system but I have," Harry explained, referencing the fact that William is in direct line for the throne, making it virtually impossible for him to step back from royalty, even if he wanted to. 
And finally, Oprah asked whether or not William or the rest of the royal family has reached out to apologize to Harry and Meghan, to which Harry simply responded, "No, sadly not."