What Meghan Markle Really Thinks Of Her Half-Sister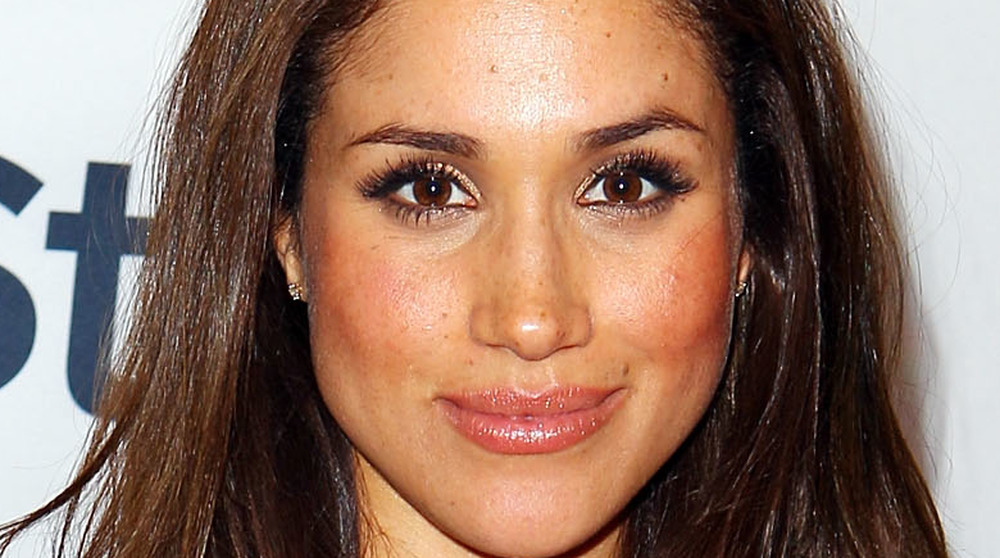 Joe Scarnici/Getty Images
It's no secret that Meghan Markle doesn't have a good relationship with her estranged half-sister, Samantha Markle. The two women share the same father — Thomas Markle Sr. — and they have not spoken in just over five years, according to Us Weekly. While Meghan and her half-sister aren't close, Samantha started coming out of the woodwork around the time that Meghan started dating Prince Harry, even changing her last name back to Markle, which is exactly what Meghan told Oprah Winfrey in the never-before-seen clips of her bombshell interview that originally aired on March 7, 2021. Additional footage from the interview, including clips of Meghan talking about Samantha, aired on CBS This Morning on March 8.
You might recall that Samantha decided to pen a tell-all book titled The Diary of Princess Pushy's Sister (part one of the memoir was released in February 2021). The book promised to expose some interesting tidbits about Meghan, based on Samatha's experience and perception from years ago. This is something that Oprah addressed while chatting with Meghan. Read on to see what the Duchess of Sussex had to say about her half-sister — and about the memoir.
Meghan Markle considers herself an only child
Meghan Markle was quick to respond to questions about her half-sister's memoir, telling Oprah Winfrey, "I think it would be very hard to 'tell all' when you don't know me." She went on to say that she did not "feel comfortable talking about people" that she "really doesn't know." Meghan told Oprah that she hadn't seen Samantha Markle in "at least 18, 19 years." Samantha previous revealed that the last time she had a "meaningful conversation" with Meghan was back in 2015 (via Us Weekly).
Despite the family hardships that Meghan spoke to Oprah about, she was able to turn the negative into a positive, focusing on her own family. "I grew up as an only child, which everyone who grew up around me knows, and I wished I had siblings. I would have loved to have had siblings. That's why I'm so excited to be pregnant so that Archie has someone," Meghan told Oprah. Meghan and Prince Harry also revealed that they are expecting a baby girl this summer, and would not be having any more children after this baby.