Why Meghan And Harry Didn't Watch Their Oprah Tell-All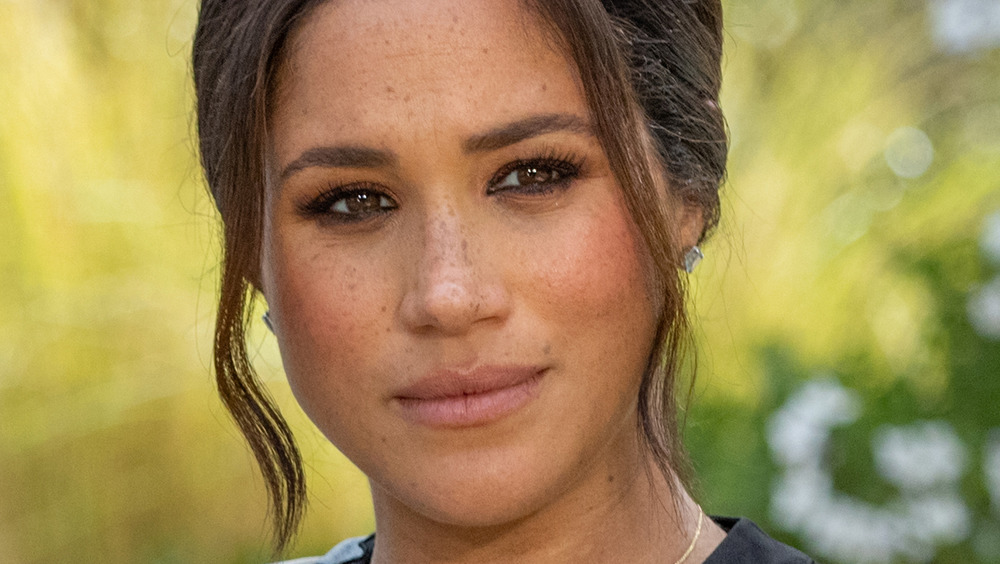 Handout/Getty Images
Meghan Markle and Prince Harry's shocking tell-all interview with Oprah Winfrey has been causing a media frenzy when it comes to spilling the royal tea. The Duke and Duchess of Sussex sat down with Oprah and opened up about what it's really been like as a royal these past four years, particularly for Meghan, the first American and Black member of the British monarchy. From their struggles with the institution regarding racism, bad press, and security issues, to Meghan's heartbreaking claim that she suffered from severe depression, the two-hour segment is one of the most watched TV events of the season. 
According to The Wall Street Journal, 17.1 million people tuned in on March 7, 2021, to watch the CBS special. And the interview hasn't even been broadcasted around the world yet. Per Sky News, "UK viewers will get to watch the full interview on Monday [March 8] from 9pm on ITV and on ITV hub." 
Two people who won't be watching the interview? Meghan and Harry. Apparently the interviewees didn't watch the entire CBS special on Sunday night. So, why did Meghan and Harry decide to skip watching their bombshell interview with the rest of the world? Keep reading to find out.
Meghan Markle and Prince Harry reportedly only watched 'parts' of their interview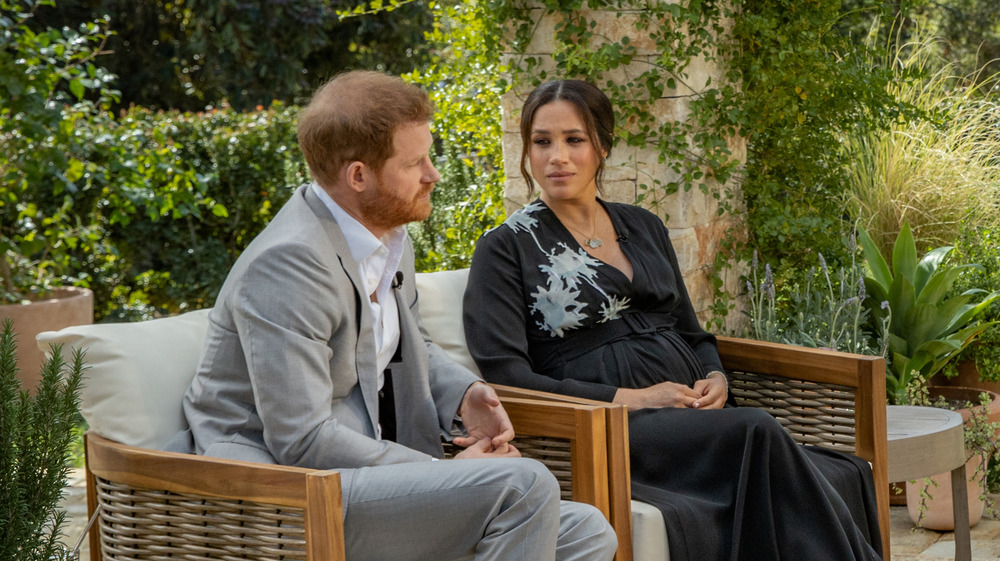 Handout/Getty Images
According to Page Six, Meghan Markle and Prince Harry did not watch their entire tell-all interview with Oprah Winfrey. Sources close to the royal couple revealed that Meghan and Harry "only caught a few snippets at most" of the highly anticipated two-hour-long CBS segment, with one source saying, "I know they won't have watched the full thing." 
Oprah also commented on the matter while joining her friend and fellow TV personality Gayle King on CBS This Morning the day after the interview aired. Per Page Six, Oprah said she got a text from the duchess while the segment was airing asking how it was going. Oprah then clarified, "[b]ecause she was putting Archie to bed and waiting on the West Coast feed and had no idea what was happening." Oprah then confirmed that she hopeful she'd talk with Meghan and Harry later that day to check in. 
Page Six also reports that following CBS This Morning, sources confirmed to The Post that the royal couple "only wound up watching 'parts' of the show."