Prim From The Hunger Games Has Grown Up To Be Gorgeous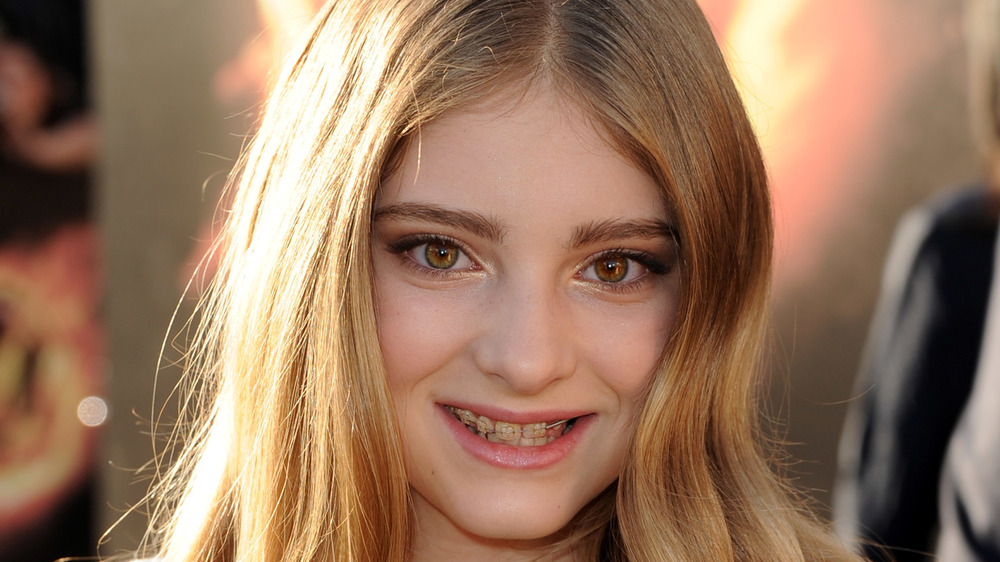 Kevin Winter/Getty Images
The Hunger Games franchise helped launch the career of Academy Award-winning actor Jennifer Lawrence, as well as actors Josh Hutcherson and Liam Hemsworth. But it also was the first acting job for another young star who played the role of Katniss Everdeen's younger sister, Primrose. Willow Shields was only 11 when she was cast as Prim in the first Hunger Games film. She went on to star in the three following installments before the last film, Mockingjay-Part 2, premiered in 2015.
Shields, who told Teen Vogue in 2015 that she had "spent a third of my life on these films," said it was "very emotional" when her time as Prim came to an end. Luckily, she had a co-star to lean on. She explained, "On my last day, Jennifer Lawrence came in my trailer and gave me a sweet gift, and we just hung out for a little while." She added that she sees the Joy actor as "a friend and, I think, a mentor. She is someone I hope to be like as I get older."
Shields herself, though, did a lot of growing up on the Hunger Games set. She told Teen Vogue, "Most of what I learned was about coming to work every day and loving it, and being a part of something creative and working as a group to make it special." She added, "Having fun and loving what you do...without that, there's nothing." 
It appears that the gorgeous actor has continued to do what she loves long after the franchise ended.
Willow Shields continues to act and has a cool Instagram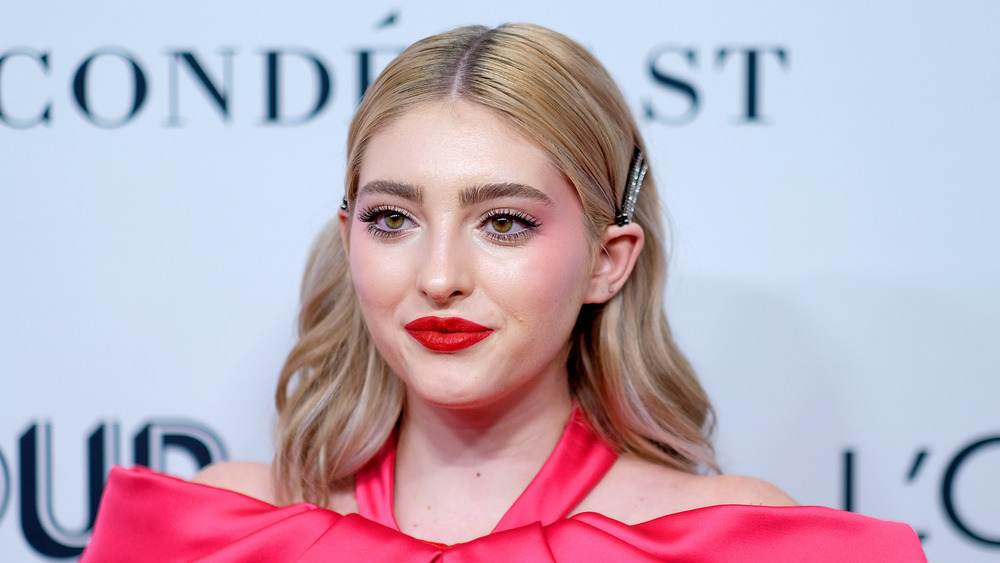 Dimitrios Kambouris/Getty Images
Actor Willow Shields has grown up since playing Primrose Everdeen in the Hunger Games franchise. Her first venture following the films' success was appearing on Dancing With the Stars in 2015. At only 14, she was the youngest contestant on the show. Shields discussed how that affected her, telling Teen Vogue at the time, "I think the hardest thing is the emotion of it, because you're putting yourself out there. For me, I'm a 14-year-old girl, and it's already hard enough to be who you are and try to not care what other people think of you—young girls everywhere have this feeling."
While the teen didn't make it far in the dancing competition, she continues to find success with acting. Her first role after The Hunger Games was 2017's magical Into the Rainbow. She followed that up in 2018 with the coming-of-age movie Woodstock or Bust. But outside of her role as Prim, fans may recognize Shields best from two TV series on streaming services. In 2019, she appeared in Hulu's horror series The Unsettling, then in 2020, Shields starred in the now canceled Netflix skating series Spinning Out.
Fans can keep up with Shields (and her cute boyfriend) on her Instagram, which documents her adventures, photography, and her cool style. She even has a separate page to share books she's reading. It seems like these days, the odds are ever in her favor.