Who Is Roddy Ricch's Girlfriend, Allie Kay?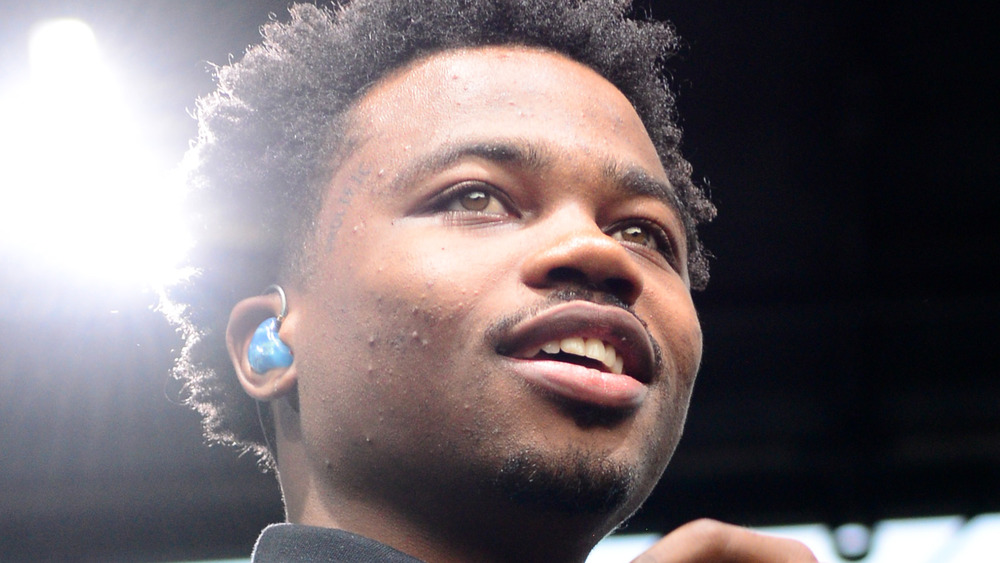 Lisa Lake/Getty Images
As rapper Roddy Ricch grows in celebrity status, so has the curiosity surrounding his love life. Born in Compton, Calif., Ricch's melodic trap sound has helped him maintain a presence on top of the Billboard charts since his 2018 single debut "Die Young," via All Music. After going platinum, Ricch followed it up with his mixtape Feed tha Streets II, which featured the consecutive Hot 100 singles "Big Stepper," "Start wit Me," and "Tip Toe." But it was his 2019 full-length debut album, Please Excuse Me For Being Antisocial, that produced his first No.1 single with "The Box", via Billboard. Ricch's album also helped him break a record by becoming the longest-running No. 1 rap debut since 50 Cent's Get Rich or Die Tryin' in 2003, via The Source. His collaboration with Nipsey Hussle even garnered him a Grammy for Best Rap Performance.
After making a song that became a  viral sensation, Ricch took a humble approach to his Billboard reign. "It's cool," Ricch told Time in February 2020. "But I've just been on the road so much that I don't really hear it. Usually when my music drops, I can go to my hood, I can hear people playing it. Now it comes from performing it, people knowing it and stuff. It's crazy!" Unlike many other new-age artists, Ricch maintains his privacy when it comes to his personal life. In addition to his role as a platinum-selling recording artist, Ricch is also father to the son he welcomed with girlfriend Allie Kay, via Bossip.
Roddy Ricch and Allie Kay's private romance and family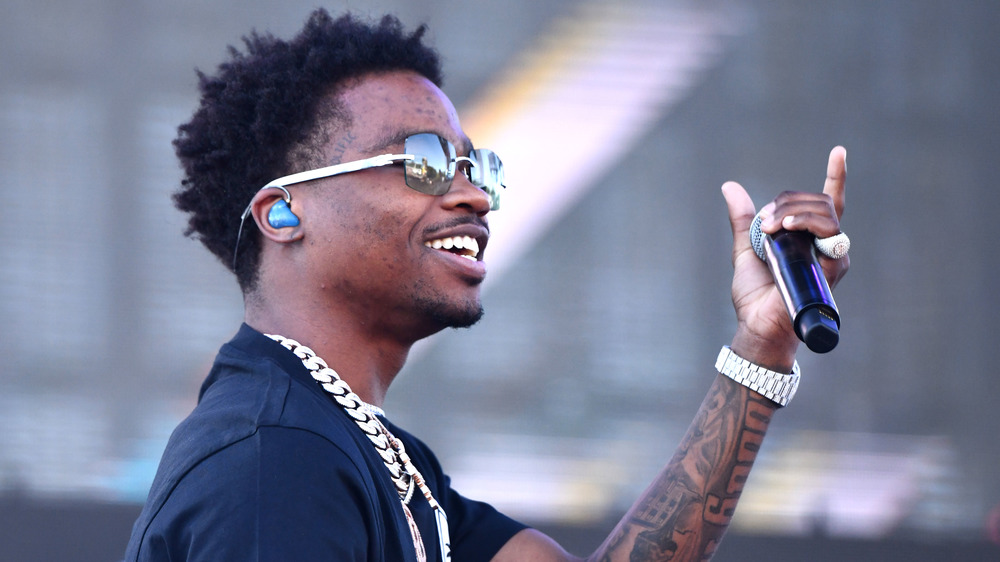 Scott Dudelson/Getty Images
Roddy Rich and his girlfriend Allie Kay are one of the more low-key couples within the modern rap scene. When it was announced that Kay had given birth, many of Ricch's fans were surprised to learn that he was in a relationship, via Bossip. The rapper and his girlfriend prefer to maintain their privacy by barely posting on social media. But a Roddy Ricch fan page shared a rare video of Allie's baby bump. 
The pregnancy was also a shock after Ricch was charged with felony domestic violence in August 2019, via TMZ. At the time, Kay reportedly did not need any medical attention, but called the cops on Ricch after he allegedly put his hands on her during an argument that turned violent. By January 2020, Kay decided to drop the charges, via Pitchfork. 
Born Allie Minati, the young mom opted to deactivate her social media pages following the birth of her son with Ricch, via Meaww. Though she's associated with a successful rapper, Allie Kay makes a profit of her own through her Minati fashion line and modeling. Through the Minati brand, she sells clothing and accessories for women. Fan pages for Roddy Ricch reflect the history he has with Kay, which dates back to before he became famous. Though they have kept their romance private, the strong impact she's had on the rapper resulted in them creating a life together. How sweet!