Matt James' Body Language On His Fantasy Suite Dates Reveals A Lot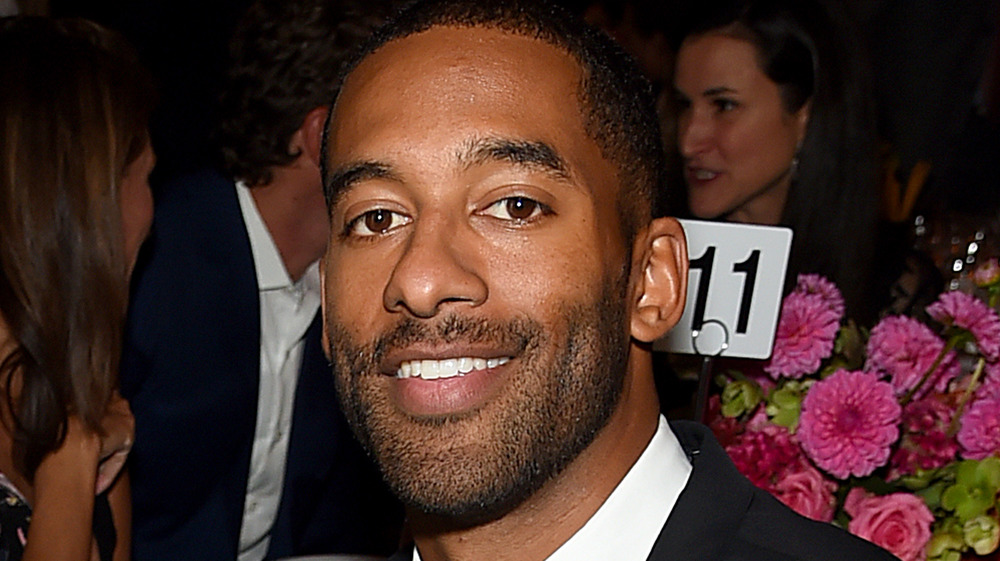 Jamie Mccarthy/Getty Images
Fantasy suites are a big part of The Bachelor and Bachelorette journeys, even if the concept can be slightly awkward for some viewers and even contestants. But there's a lot to the fantasy suites that marks a significant point in people's relationships. Former Bachelorette lead Andi Dorfman opened up about fantasy suites in July 2016.
"Sure, most of the time there's intimacy involved," Andi told The Hollywood Reporter. "But it's not just physical, it's emotional as well. The experience is a kind of unveiling of the fantasy, in an ironic way. It's the first time you get to spend time with this person that you're dating without producers."
In the world of reality TV, with cameras everywhere, fantasy suites offer a chance for the relationships to grow in a new way and that was no different on Matt James' season of The Bachelor. Matt experienced this journey with the final three contestants: Rachael Kirkconnell, Michelle Young, and Bri Springs. While viewers can get clues from dialogue, there's a lot to be sussed out from body language, perhaps even more than from spoken words. Nicki Swift asked body language and relationship expert Nicole Moore what she observed about Matt during the fantasy suites. Based on her intel, we can already predict who Matt's final pick might be. Here's the scoop.
Matt sometimes uses kissing as a defense mechanism
While watching Matt James in the fantasy suites, body language expert Nicole Moore noticed that Matt mirrors the emotions of the other person. "Matt James appears to watch and wait for the other person to show emotion before he shows his," Moore explained to Nicki Swift.
While Matt is open, he still lets the women take the lead emotionally. "All three of the women admitted their feelings to him in this episode before he said a word to them about what he was feeling," Moore said. This doesn't mean that Matt isn't feeling the love. Matt told Us Weekly that sometimes when he cried during the season, it was because he felt "emotionally attached" to multiple women, so he's obviously open and sharing himself.
Moore also noticed something interesting when Matt was interacting with Michelle Young. Matt "was smiling wide in anticipation right before Michelle said 'I love you' to him but when she did, he pulled his signature move of leaning in for the kiss instead of having to say something," the expert said. Moore explained that Matt uses "kissing as a defense mechanism" when he's not able to share as openly.
In Moore's opinion, Matt's body language around Rachael Kirkconnell is the most organic. When Rachael opened up about her feelings towards Matt, he also kissed her, "but this time the quickness of the move signaled genuine excitement" instead of delay. "Finally," Moore said, Matt's "moving forward when someone says that they love him."