Body Language Expert Predicts Who Will Be Matt James' Final Pick On The Bachelor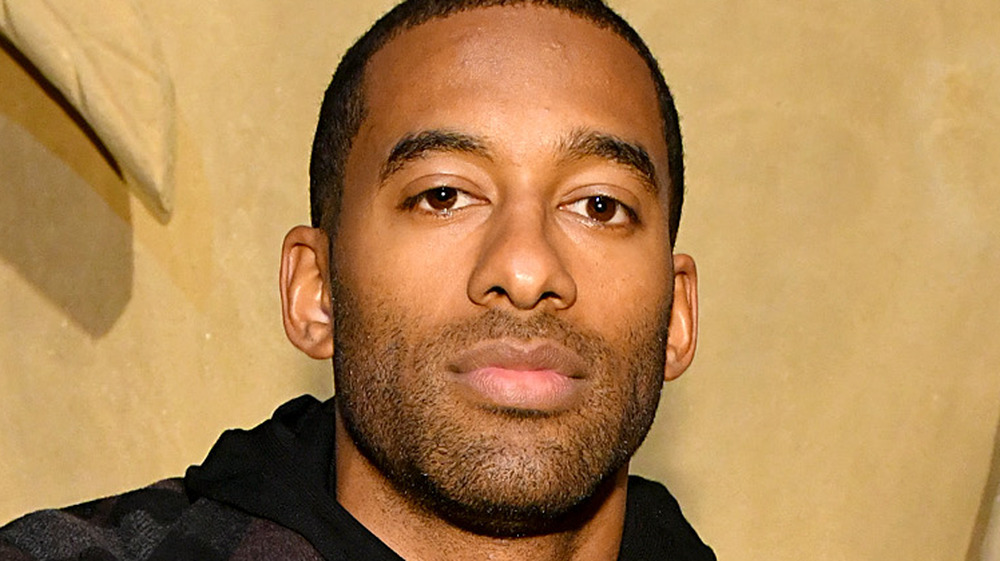 Craig Barritt/Getty Images
Matt James' season of The Bachelor was unlike anything we've ever seen. Matt's journey to love has been groundbreaking, and he paved the way as the first Black Bachelor. He also was a fresh face to the franchise, never competing on any previous Bachelor-related show. Matt admitted to being a changed man after his season. The season was also notable because of how unique many of the contestants were. There were fan-favorites like Abigail Heringer and Katie Thurston. Then there were those whose behavior didn't look so great on camera, like MJ Snyder, Victoria Larson, and Anna Redman.
With all of these awesome and controversial contestants, it comes down to one. Who will Matt pick? Nicki Swift spoke with body language expert Nicole Moore, who is a life coach and relationship expert, to get her take on who our Bachelor picks based on his body language around the final three women: Bri Springs, Michelle Young, and Rachael Kirkconnell.
According to Moore, Matt's body language says it all. While he was happy to see all three women, he literally ran toward one of them with a big smile on his face. So, what's the prediction for his leading lady?
Matt James is all-smiles around Rachael Kirkconnell
Body language is everything, especially when it comes to love. Nicki Swift spoke with body language expert Nicole Moore to see what's going on between Matt James and Bri Springs, Michelle Young, and Rachael Kirkconnell.
On Bri's date, Matt "held back emotionally," Moore noticed. "When she told him she was falling in love, Matt's body language could not have been more stiff. He stayed still, completely upright and did not move his body at all." And what about Michelle? "Michelle jumped on Matt to kiss him and started kissing his neck, but Matt remained somewhat stiff in his embrace of her," Moore explained, noting Michelle was taking the romantic lead.
However, Moore points out Matt is the opposite with Rachael. "Rachael didn't need to wait for Matt to respond back with 'I love you' because he told her that he was falling in love with her first," Moore said, adding Matt is all-smiles with her, physically relaxed, and even ran toward her.
Despite what looks like an on-screen fairytale, Rachael has become the subject of controversy off-screen, which included photos surfacing of her at a party on a plantation in 2018, according to Us Weekly. "I was ignorant, but my ignorance was racist," Rachael apologized. Matt also broke his silence, saying, "I will continue to process this experience, and you will hear more from me in the end," per E! News.
While body language tells a lot, we'll still have to wait and see what happens when the finale airs on March 15, 2021.