Why Meghan McCain Is Comparing Herself To Meghan Markle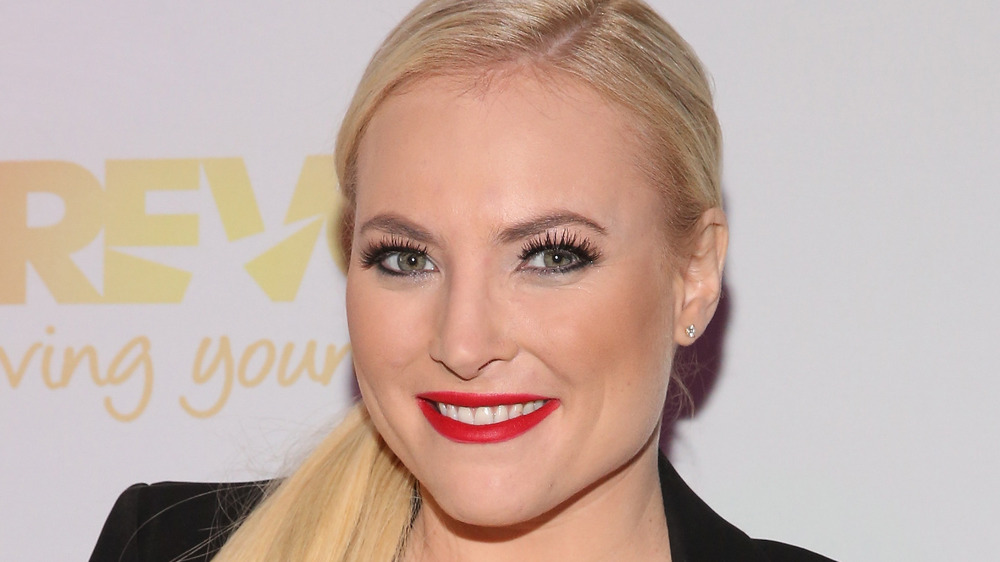 Robin Marchant/Getty Images
Meghan McCain threw in her two cents about Meghan Markle after she and Prince Harry sat down with Oprah Winfrey for a shocking tell-all interview on March 7, 2021. The candid interview saw the couple make serious allegations about Harry's royal family, while Meghan also spoke out about the relentless negative attention she received from the British press.
One of the most shocking revelations from the chat came when Meghan opened up about feeling suicidal while she was a senior, full-time member of the royal family. Per CBS News, she spoke candidly about how she had at least one "clear and real and frightening thought" about suicide and shared how she didn't want to be left alone out of fear of what she might do. Meghan recalled how she told Harry and asked the "institution" if she could get help, but was allegedly told she couldn't because of how it might look to the public.
McCain spoke out about the Duchess of Sussex's confession and even likened herself to the star with remarks that have caused some debate. Keep reading to find out more.
Meghan McCain said she 'knows what it's like'
Wpa Pool/Getty Images
Meghan McCain touched on Meghan Markle's Oprah interview with her co-hosts on The View on March 8, 2021. She said she felt she can relate to the duchess's struggles as someone in the spotlight who has allegedly had stories leaked about them. 
"In no way, am I comparing any of my life experiences to Meghan Markle," she began. "But, I do know what it's like to be on a TV show or a political campaign where people are leaking stories about you with the sole intention to make you look bad." McCain, who is the daughter of the late John McCain, continued, "Let me tell you, it would do a number on your mental health like you wouldn't believe. It will make you feel isolated. It will make you feel paranoid." 
McCain has spent much of her life in the public eye due to her father's political career. He served as a senator for Arizona for 21 years before he passed away in 2018. He also served two terms in the U.S. House of Representatives and notably ran against former President Barack Obama in the 2008 election. McCain clarified that she's never felt suicidal, but said she understands why Meghan and Harry decided to step back from their royal duties because they weren't being "protected," as they explained to Oprah. She added, "I can see how they felt like there was no other option for them and their family to put them in a safe space."
Meghan McCain's Meghan Markle comments raised some eyebrows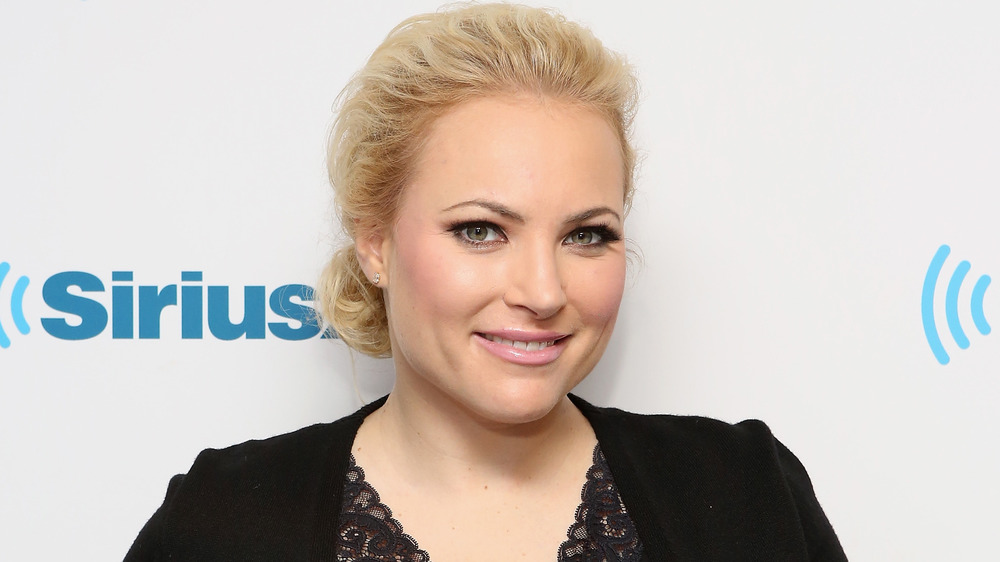 Robin Marchant/Getty Images
Not everyone bought Meghan McCain linking her experience to Meghan Markle's. A Page Six source suggested McCain has allegedly kept her own name in the papers, claiming if McCain was liked by staff "those stories wouldn't be getting out." They added, "You don't see them getting out about anyone else. It's shocking how [McCain] behaves. If she doesn't want things leaked, don't do things to get leaked."
Twitter was also full of opinions. "Comparing your situation to Megan Markle. Really? Is there anything you don't make your own? You are attacked in the media because of your rude behaviour & entitled attitude," one person responded. Another wrote, "You've managed to make the blatant racism, suicidal thoughts and complete character assassination Meghan Markle endured about you. A new kind of narcissism here!"
A third disagreed, tweeting, "A lot people don't like Meghan McCain and some of them are legitimate reasons. But I'm glad she came out on this side of the controversy. No one deserves to be treated like Meghan Markle has." An insider also defended McCain to Page Six, noting she didn't claim their experiences were the same and was pointing out that she could "relate to negative things being leaked" and how it can affect a person's mental health.
If you or someone you know is having suicidal thoughts, please call the National Suicide Prevention Lifeline at 1-800-273-TALK (8255) or text HOME to the Crisis Text Line at 741741.