Olivia Wilde Jokes About Her Ex Jason Sudeikis' Choice Of Clothing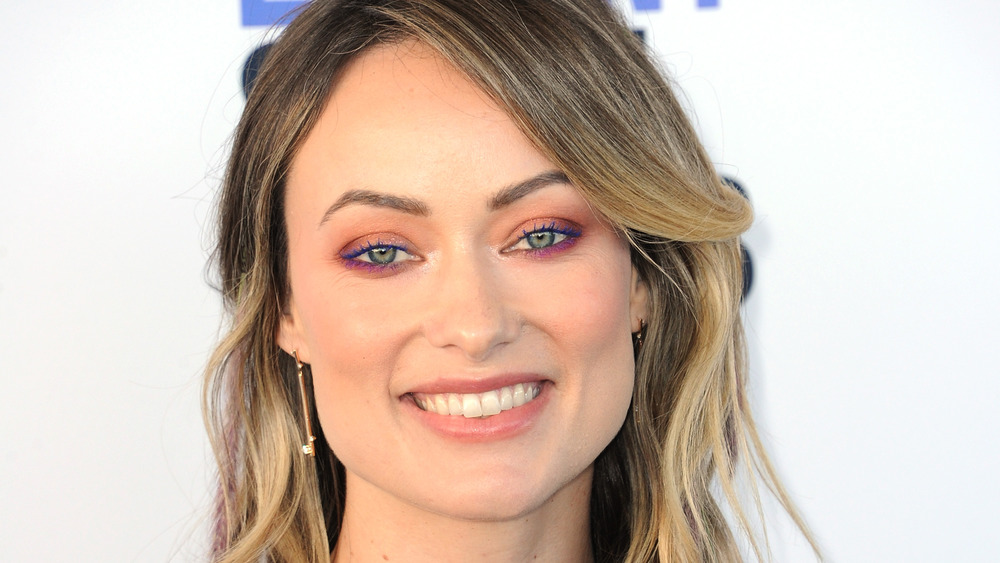 Albert L. Ortega/Getty Images
Olivia Wilde and Jason Sudeikis seem to be leading the scoreboard in amicable celebrity splits. They broke up in early 2020 after almost a decade together, and an insider told People magazine in November 2020 that the split was smooth and agreeable. "It's been amicable and they've transitioned into a great co-parenting routine," the source revealed. "The children are the priority and the heart of the family's relationship." Wilde and Sudeikis share two children together.
Since their separation, Wilde is believed to have moved on with singer Harry Styles, who stars in her film Don't Worry Darling. The pair was first spotted looking cozy in January 2021 as they strolled at a wedding hand in hand. And then, Page Six reported that Wilde was apparently seen on Valentine's Day 2021 moving "multiple suitcases" into Styles' Los Angeles home.
Meanwhile, the Ted Lasso actor was reportedly heartbroken over the split. However, it seems that any bit of heartache has no hard feelings behind it, because the exes have shown that they will continue to support each other following their romantic relationship. In fact, Wilde made a joke about her Sudeikis' choice of clothing that proves just that.
Olivia Wilde was all for Jason Sudeikis' comfortable award show style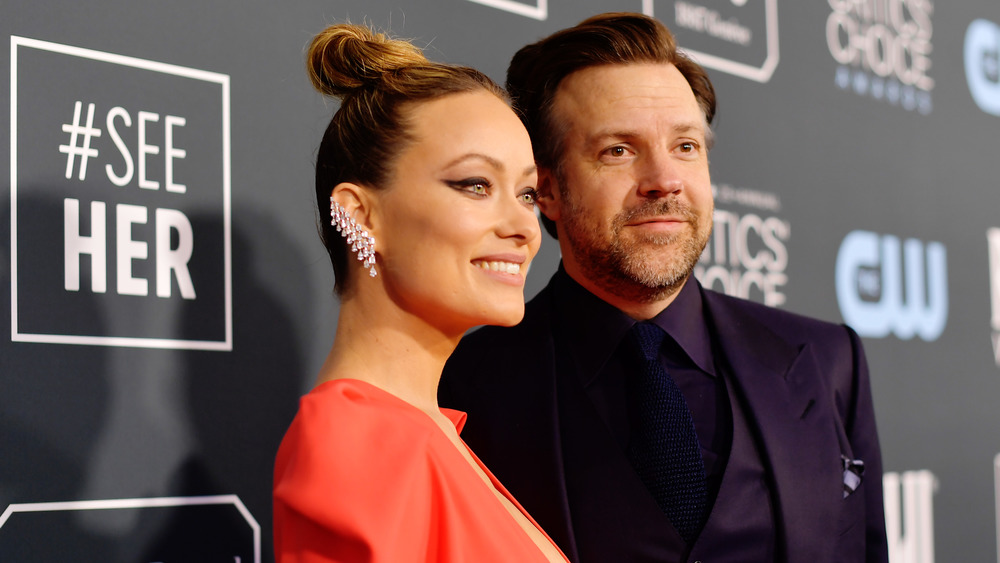 Matt Winkelmeyer/Getty Images
Jason Sudeikis made headlines for his ultra-comfy look for the 2021 Golden Globes — and then he rocked a similar outfit all over again for the 2021 Critics' Choice Awards, where his show Ted Lasso was voted Best Comedy Series. For the event, he traded his sister's dance studio's hoodie for a blue Crockett High School hoodie inspired by Booksmart, which is Wilde's directorial debut film. He also gave a shout out to Wilde in his acceptance speech for the award. "I want to thank my kids, Otis and Daisy, and I want to thank their mom, Olivia, who had the initial idea for this as a TV show," he said, according to Page Six.
Even sweeter, Wilde replied to the compliment via Twitter, writing, "Congrats to Jason and the entire Ted Lasso family on your @CriticsChoice wins! @jasonsudeikis @hanwaddingham @brendanhunting @joekellyjk47 @VDOOZER! So happy for you guys." She then took note of Sudeikis' apparel, writing, "I hope this means we all keep wearing hoodies when the ceremonies are in person next year."
Fans were quick to comment on the positive exchange, noting it was nice to see exes with a healthy relationship. Although their romance didn't work out, it seems that Wilde and Sudeikis are on great terms and aren't afraid to show the love they still have for one another.