What We Know About Kelly Mi Li And Andrew Gray's Split
Say it ain't so! Stars of Netflix's Bling Empire Kelly Mi Li and Andrew Gray have officially broken up after five years together. Their tumultuous relationship became a constant theme on their reality show with their never-ending make-ups and break-ups. Fans may recall the explosive fight captured for cameras during their trip to Paris that led to many emotional therapy sessions and a decision to split up. Although the season wrapped with the couple having one last hook up before going their separate ways, Kelly told Us Weekly the pair still wasn't ready to say goodbye.
"We were separated completely, [had] separate living situations. We broke up, and we took about five months or six months," she said in January 2021 regarding what followed when the cameras stopped rolling. Explaining she experienced "a lot of self-growth" during their time apart, the pair came back to each other months later, though they were still living apart when Kelly spoke to the outlet. Admitting their relationship is a "work in progress," Kelly said, "I'm the happiest I've ever been with him for the six years I've known him." 
Sadly, it sounds like their happy reunion didn't last long. Keep scrolling for more details about their split.
Kelly says she and Andrew are over for good this time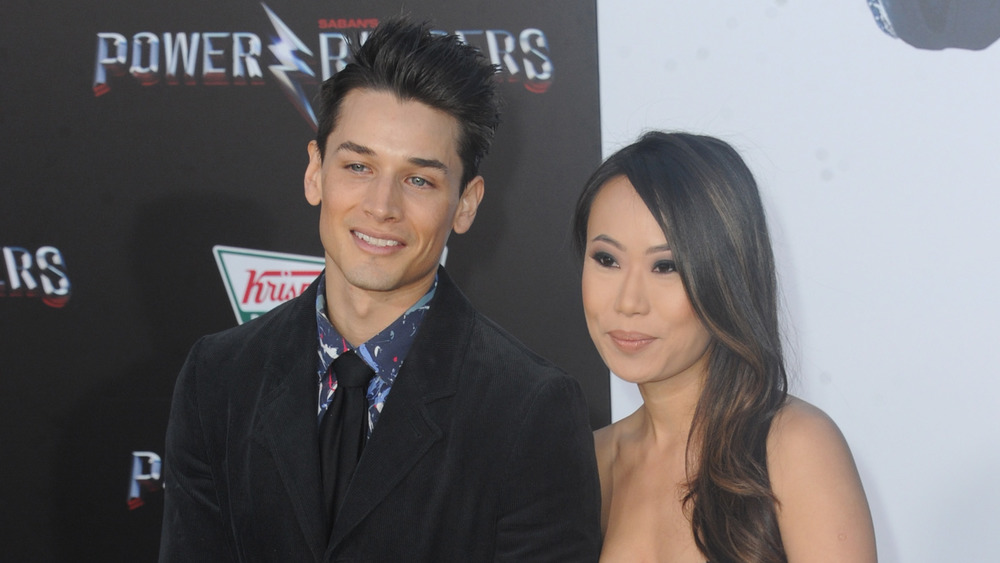 Albert L. Ortega/Getty Images
Just months after Kelly Mi Li announced she and Andrew Gray were officially back on after her fans watched their tumultuous relationship play out on Bling Empire, Kelly took to Instagram on March 9, 2021, to reveal the pair are done for good.
"Over the past 5 and half years, Andrew and I have shared some incredible times together. I have a tremendous amount of respect and love for him and will always cherish the memories we made," Kelly began on a selfie of the former couple. "However, we have made the difficult decision to officially separate at this point in our lives. We are both so grateful to have experienced a relationship that allowed us to grow and learn so much. Moving forward, Andrew and I plan to continue working on becoming the best versions of ourselves individually."
She continued, "We want to express our appreciation for your continued support and thank you for allowing us to share our journey. We kindly ask for you to respect our privacy during this time of transition." For Andrew's part, he shared the same message on Instagram and both parties received an outpour of support in the comments. Only time will tell if this is really their last and final split.