How Elton John Really Feels About Taron Egerton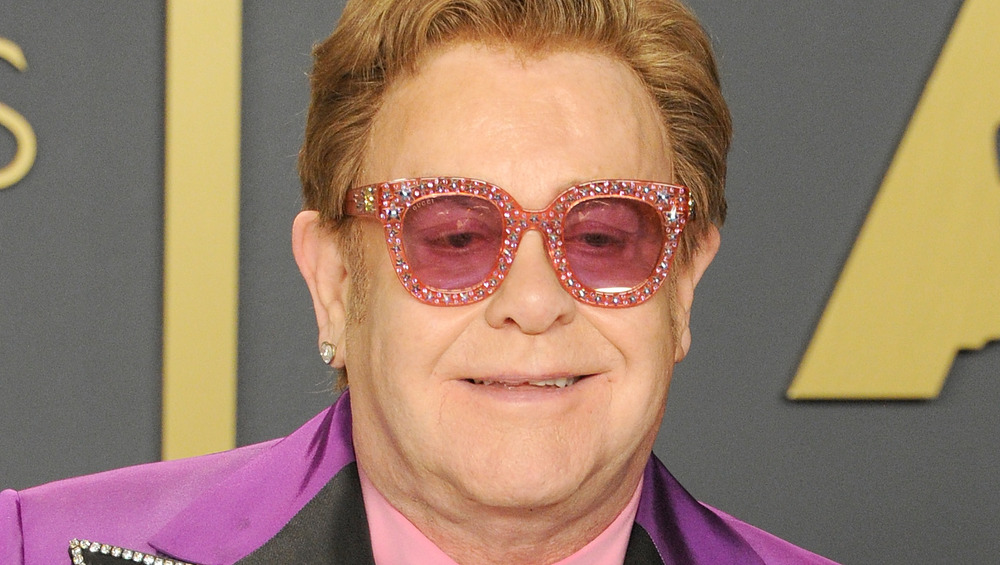 Albert L. Ortega/Getty Images
Playing the role of the iconic Elton John could not have been easy. Luckily for actor Taron Egerton, he had the superstar's support even before they began filming the award-winning biopic. In fact, Rocketman was not the first movie Egerton had worked on with John.
Egerton first got the "Tiny Dancer" singer's attention when he sang one of his songs as a gorilla in the animated movie Sing. John later told Egerton during an interview on Apple Music, "I knew you could sing because I heard 'I'm still Standing,' which you did in the film Sing." Yet Egerton didn't meet John until a year later, when they both had roles in the action spy comedy Kingsman: The Golden Circle.
It was being on the set of that movie that helped Egerton land his Golden Globe-winning role in Rocketman. John's husband, David Furnish, recalled to The Hollywood Reporter how they felt about Egerton after meeting him. He said, "Elton and I were like, 'Wow, this guy is really handsome and has a real striking presence. We took a real shine to him." 
Thanks to that great first impression and Kingsman director Matthew Vaughn, who later served as producer on Rocketman, Egerton was brought to John's attention for the role. Vaughn explained, "John and Furnish were on the fence because they had Tom Hardy attached, but when they heard Taron sing, it was like a no brainer. They were like, 'OK, he's unbelievable." So did Egerton disappoint John in the end? Not even close.
Elton John thought Taron Egerton was actually him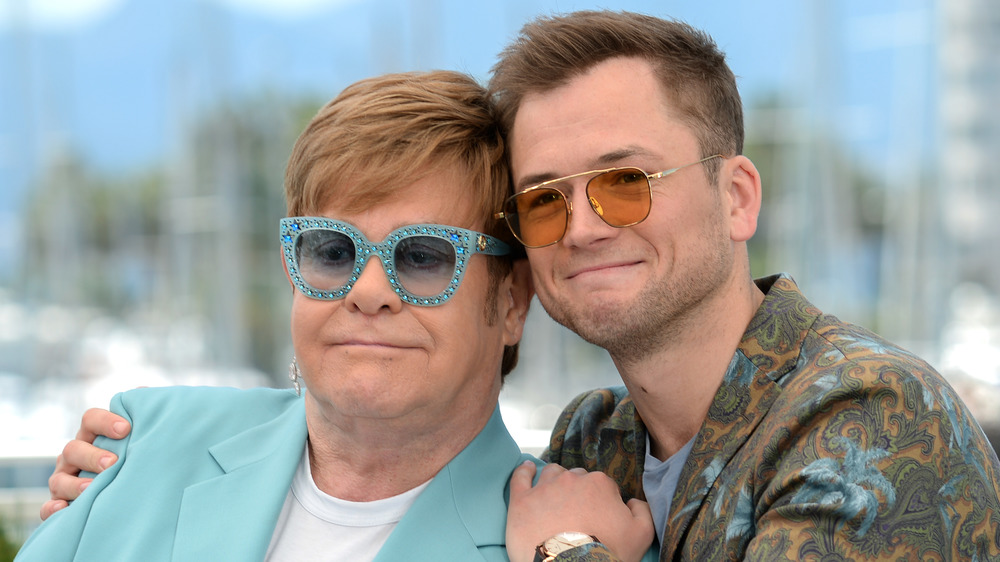 Eamonn M. Mccormack/Getty Images
While Taron Egerton said playing Elton John was "intimidating," the Rocketman actor did not let down the "Rocket Man" singer. John told The Hollywood Reporter in 2019while watching the film, "I didn't think it was Taron. I thought it was me. That's the highest compliment I can tell you." John dished even more compliments following a screening of the film, saying (via Indie Wire), "when I saw Taron, I was not looking at him — I was looking at me. And when I was hearing the voice, I was hearing me, but it wasn't me." He added, "everything about it was extraordinary."
Even John's husband, David Furnish, had rave reviews for Egerton as well, telling GQ UK, "Taron was perfect." He added, "he has the incredible sensitivity and gentleness that Elton has, but he also has this manliness too. It's a very complex quality. He couldn't have stepped up any more than he did."
With all that said, how did Egerton feel about meeting someone he described as "a bit like royalty" and "who's such an icon"? The Robin Hood actor said (via Ultimate Classic Rock), "I don't think the experience of playing him would have been anywhere near as rewarding ... if it weren't for having gone hand-in-hand to getting to know him." He added that John "doesn't disappoint. They say don't meet your heroes, but that isn't true for Elton John." It appears the John and the actor who played him are mutually fond of each other.