Piers Morgan's First Tweet After Leaving Good Morning Britain Has Fans Divided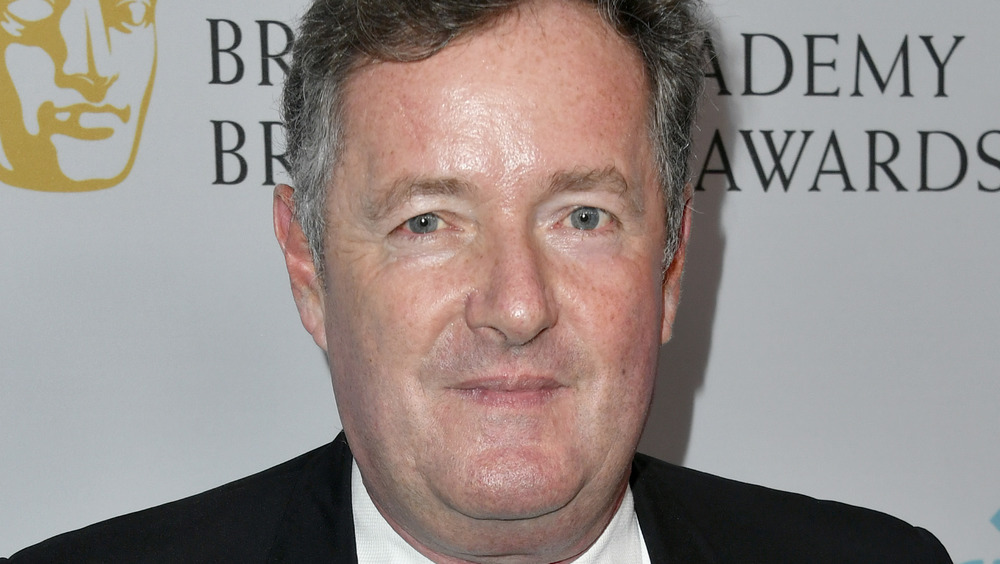 Frazer Harrison/Getty Images
It is well with his soul. In the first tweet following his abrupt departure from Good Morning Britain, broadcast journalist Piers Morgan seemingly doubled down on his decision to quit the show.
As reported by Entertainment Tonight, Morgan took to Twitter to simultaneously defend his actions and lean into his decision to resign from his longstanding anchor position with ITV following a very public, on-air dispute with co-host Alex Beresford, which eventually led to Morgan storming off the set. "Thinking of my late, great manager John Ferriter tonight. He'd have told me to do exactly the same thing. @GMB #TrustYourGut," Morgan penned in the now infamous tweet. 
As you may recall, the whole firestorm first ignited when Morgan took to the news show to voice his disdain with Meghan Markle's highly publicized interview with Oprah Winfrey. "I'm sorry, I don't believe a word she says. I wouldn't believe her if she read me a weather report," Morgan opined following a discussion about Meghan shockingly admitting to suicidal ideation. Action was swift and the U.K. broadcasting regulator, Ofcom, opened an investigation into Morgan's controversial statements on the show, but before they had the opportunity to complete the investigation, Morgan took matters into his own hands and quit. 
But where does this leave fans of both Morgan and Good Morning Britain? Keep reading to find out!
Good Morning Britain fans are a house divided following Piers Morgan's departure tweet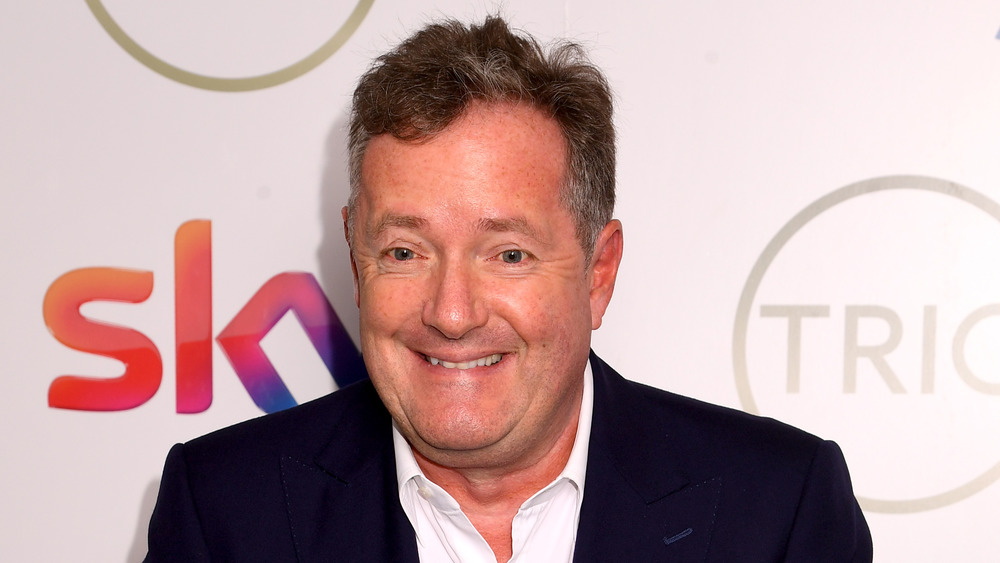 Dave J Hogan/Getty Images
Talk show host Piers Morgan's untimely exit from Good Morning Britain and subsequent departure tweet has been met with mixed feelings. Fans and foes alike took to Twitter to weigh in on the public debacle, per Entertainment Tonight.
"It was fun to watch him rant these past years though. Some say that he rants so much he can climb out of you [sic] TV to scream at you," one Twitter user recalled about Morgan's six years on the show. Meanwhile another user attributed Morgan's personal beef with Meghan Markle to his downfall. "Meghan ghosted Piers for years after 1 dinner date. Lived in his head rent free this entire time & then got him fired by doing absolutely nothing. Take a bow," the user penned.
Still there were many that rushed to the broadcaster's defense — fellow talk show host Sharon Osbourne being one of them. "@piersmorgan I am with you. I stand by you. People forget that you're paid for your opinion and that you're just speaking your truth," she wrote. Another supporter of Morgan's wrote, "Stay strong Piers....you are so in the right in everything you have said about Markle."
While we can't predict Morgan's next steps, we can't help but wonder ... will Morgan be the next to land an exclusive tell-all interview with the formidable Oprah Winfrey? And will viewers be inclined to believe a word he says? Time will tell, we suppose.