Inside The DaniLeigh Pregnancy Rumors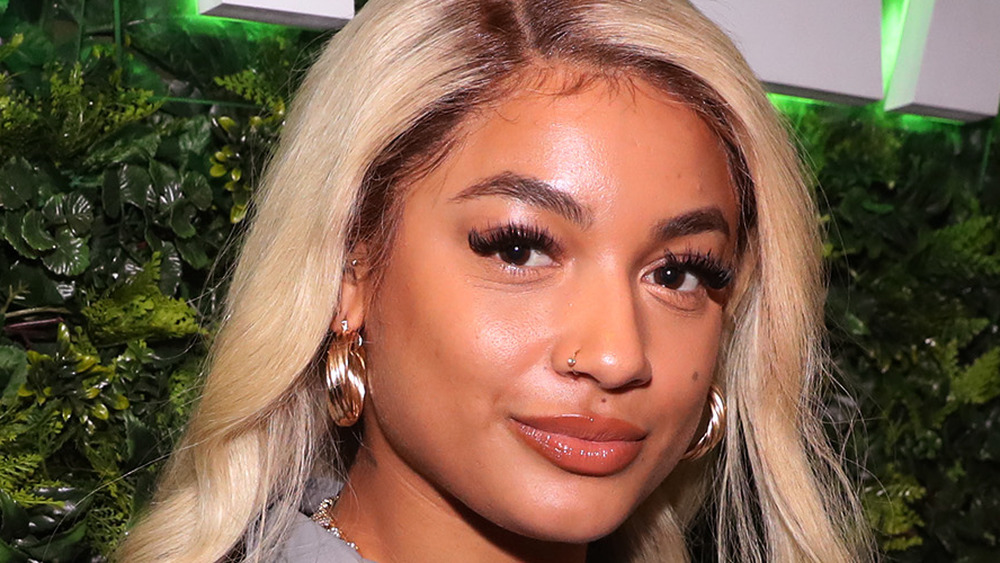 Johnny Nunez/Getty Images
There are several difficulties that come with being a celebrity, and maintaining privacy is one of them. The public eye is always watching, so most celebrities often can't keep their intimate moments on the low — even when it comes to pregnancy. Joining the pregnancy rumor mill is none other than singer DaniLeigh. The entertainer already made headlines after announcing her split from rapper DaBaby in early February 2021 after confirming their relationship a few months prior. Previously, DaniLeigh was the center of controversy after posting a snippet of her unreleased song, "Yellow Bone," per The Sun. In addition to the criticism about colorism, many people believed the song was a jab at DaBaby's on-and-off ex, Meme.
Things haven't been too steady in DaniLeigh's love life. However, people think the "Easy" crooner has something bigger to worry about — like her rumored bun in the oven. Keep scrolling to find out everything you need to know about DaniLeigh's suspected pregnancy.
Is DaniLeigh expecting a baby with DaBaby?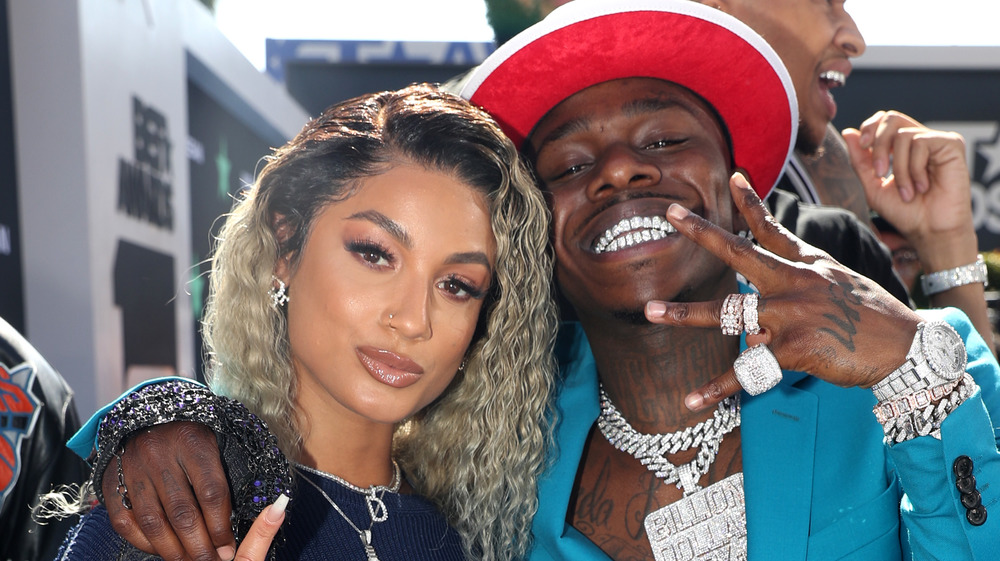 Johnny Nunez/Getty Images
DaBaby may not be DaniLeigh's baby anymore, but social media users believe the entertainer is pregnant with da baby... pun intended. In March 2021, the "Levi High" singer posted a video of herself attending a meet and greet donning a fitted dress, a jacket, and a pair of sneakers. Even more footage of this event surfaced online. Fans noticed that DaniLeigh's stomach looked a bit more round than usual. Some Twitter users weighed in on the rumors, with one posting, "Me sporadically thinking about Dani Leigh being pregnant by DaBaby throughout my everyday tasks." However, another fan suggested that the singer could possibly be bloated, writing, "Y'all act like y'all never been bloated before @DaniLeigh isn't pregnant y'all just rude and nosey [sic] fr."
Twitter users also began speculating that DaniLeigh's rumored pregnancy could mean the feud between her and DaBaby's ex-girlfriend Meme will continue on. Meme, who shares a daughter with the "Masterpiece" rapper, is also rumored to be pregnant by the rapper. One user wrote, "IKYFL... is Dani Leigh pregnant or do my eyes deceive me? No wonder she was so obsessed with Da Baby... streets saying his baby mama pregnant too. I guess they having hood twins." Yikes, it looks like we'll have to look out for the delivery of the dababies, if either woman is actually pregnant.