Jameela Jamil Opens Up About Her Struggle With Piers Morgan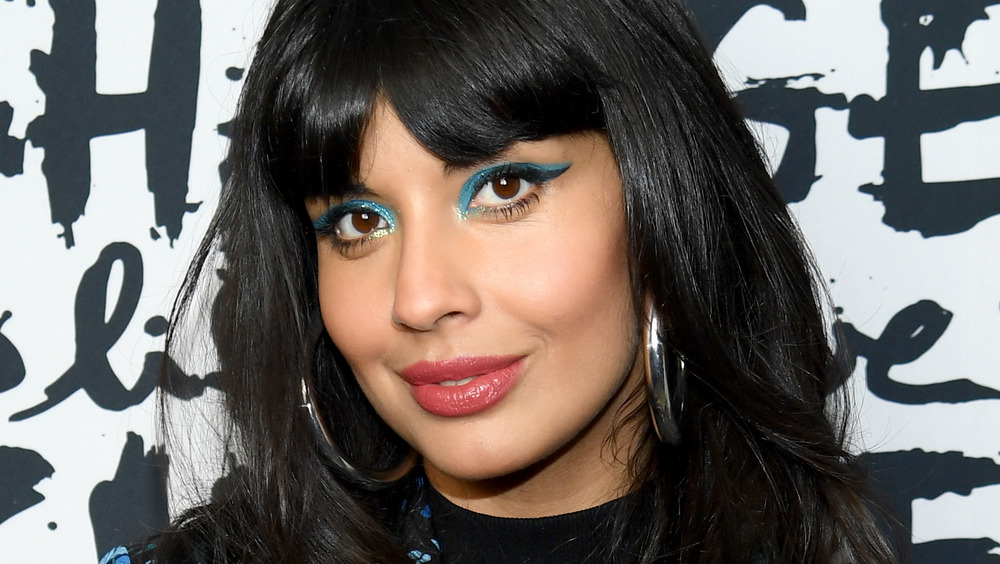 Dimitrios Kambouris/Getty Images
The drama continues to intensify around Piers Morgan.
Following the buzz from the interview between Prince Harry, Meghan Markle, and Oprah Winfrey, the British press found themselves in a frenzy to choose between supporting the duchess' claims or defending the royal family. Piers Morgan chose the latter, questioning Markle's revelations about her mental health.
"I don't believe a word she says, Meghan Markle," said the former co-host of Good Morning Britain (via People). "I wouldn't believe it if she read me a weather report and that fact that she fired up this onslaught against our royal family, I think is contemptible." The comments sparked outrage, and it wasn't long before 41,000 complaints led U.K. media regulator Ofcom to investigate Morgan's comments. The very next day, co-host Alex Beresford confronted Morgan about his comments towards Markle, causing Morgan to storm off set. Then, hours later, the morning program confirmed Morgan would no longer host Good Morning Britain.
British actress Jameela Jamil seemed to celebrate the exit, taking to Twitter to write, "may we NEVER have to watch minorities have to go on mainstream news and have to *defend* their right to be treated with dignity and respect... ever again. All while being screamed over by this man."
The Good Place star then opened up about how Morgan caused harm to her own mental health just a year prior.
Jameel Jamil claims Piers Morgan's "campaign of lies" made her suicidal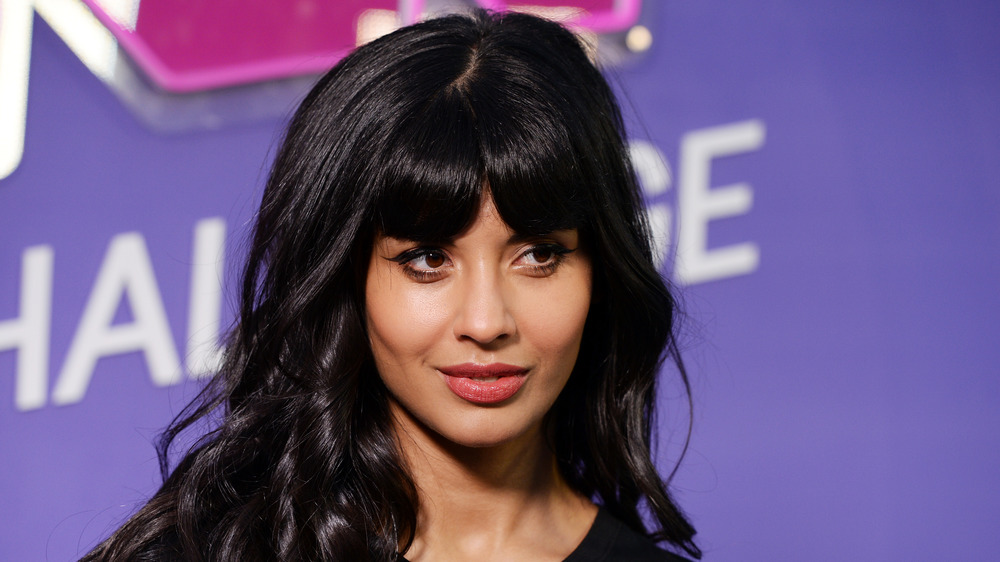 Amanda Edwards/Getty Images
After the exit of Piers Morgan from the British talk show Good Morning Britain in response to the host's questioning of Meghan Markle's claims she was bullied to the point of suicidal thoughts in the royal family, British actress Jameela Jamil opened up on Twitter about her own mental health struggles.
In February of 2020, Jamil and Morgan found themselves in a social media fight. Following the suicide of television presenter Caroline Flack, Morgan shared an alleged screenshot of a text message between him and the Flack that mentioned Jamil, alleging that Jamil was a bully, according to E! News. Jamil had previously criticized Flack for her role in a plastic surgery-themed reality show. 
"I almost killed myself a year ago because of Piers Morgan's relentless campaign of lies and hatred against me last February," tweeted Jamil. "I'm glad I'm still alive today for many reasons. But watching him leave GMB today is right up there and has me feeling:", then included a gif of herself on the red carpet. Clearly, there's no love lost between Jamil and Morgan.
If you or someone you know is having suicidal thoughts, please call the National Suicide Prevention Lifeline at 1-800-273-TALK (8255) or text HOME to the Crisis Text Line at 741741.