MyPillow CEO's Startling Career Change Is Raising Eyebrows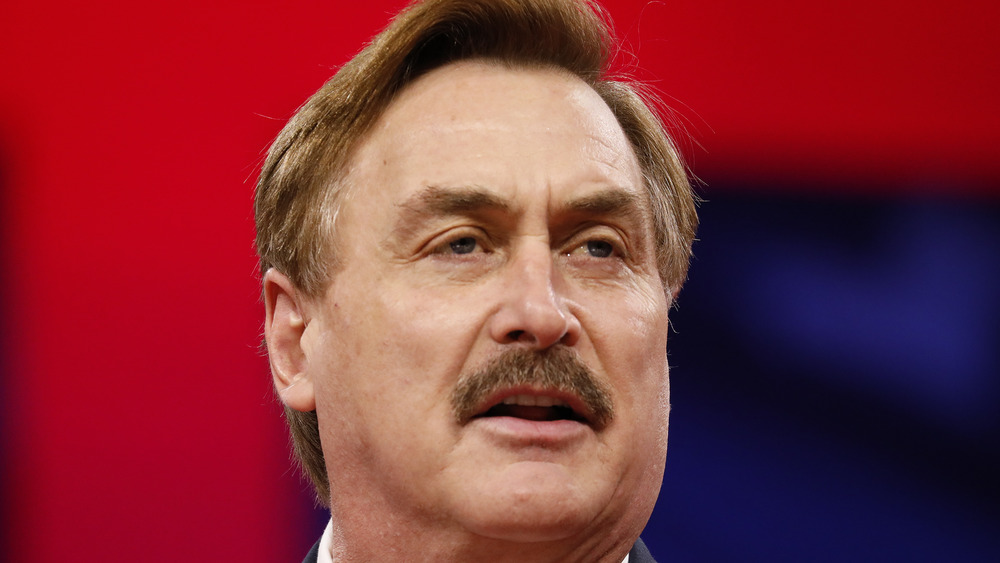 Bloomberg/Getty Images
Being the CEO of something called "MyPillow" is enough to raise a few eyebrows, but Mike Lindell is used to that. In addition to being a CEO of a product that you've most definitely seen on infomercials, Lindell is an outspoken (and we mean outspoken) supporter of Donald Trump.
During the highly divisive Trump presidency, Lindell made a name for himself as Trump's number one guy by appearing on just about any news program that would have him. And, like the former president, Lindell also found himself in some hot water over his social media. In January 2021, he was "permanently suspended" from Twitter for infringing on the Civil Integrity Policy, per NPR. The nail in Lindell's social media coffin was due to spreading misinformation about the 2020 presidential election. 
Lindell's dedication to Trump and his political beliefs took its toll on his business, and by February 2021 he was set to lose a massive amount of money. That's why Lindell's latest career pivot is surprising — but, when you think about it, also makes sense.
Mike Lindell is fighting back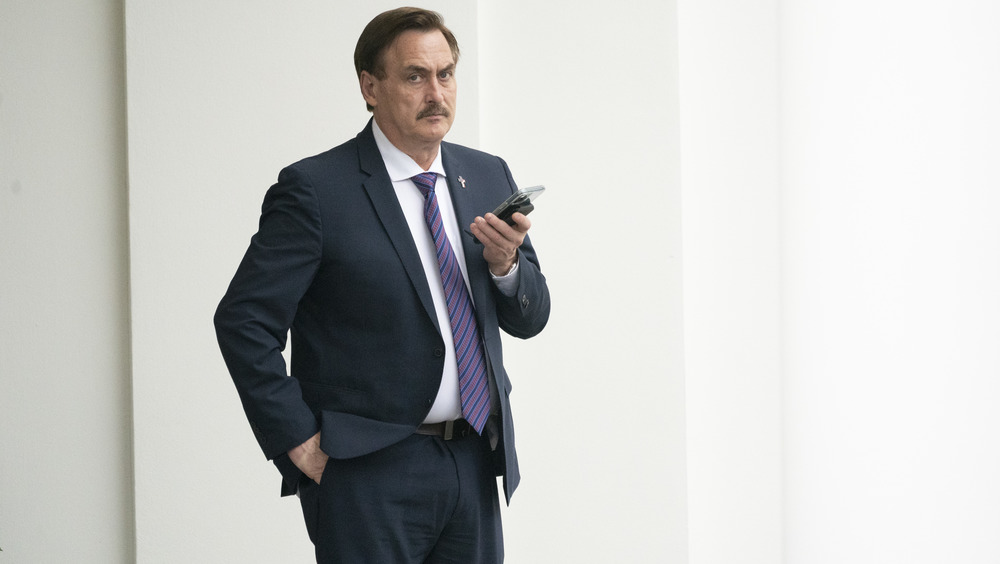 Bloomberg/Getty Images
After being kicked off of Twitter, Mike Lindell is taking matters into his own hands. In March 2021, the divisive CEO and longtime friend of Donald Trump told conservative radio host Charlie Kirk that he plans to launch his own social media platform in the very near future, per Business Insider.
"Every single influencer person on the planet can come there. You're going to have a platform to speak out," he explained. "It's not just like a little Twitter platform."
Lindell claimed that he'd been working on the site for at least four years, but it's hard to think the timing of the announcement doesn't have anything to do with his recent legal troubles. Besides being banned from Twitter, according to The Wrap, he was also in trouble with YouTube and Vimeo when they removed a film he'd made about 2020 election fraud.
According to Lindell, his new social media site will be a place "where everything can be told because we've got to get our voices back." As for when we can expect a launch, Lindell was vague, saying anywhere from 10 days to five weeks.