The Tragic Childhood Of Teen Mom's Catelynn Lowell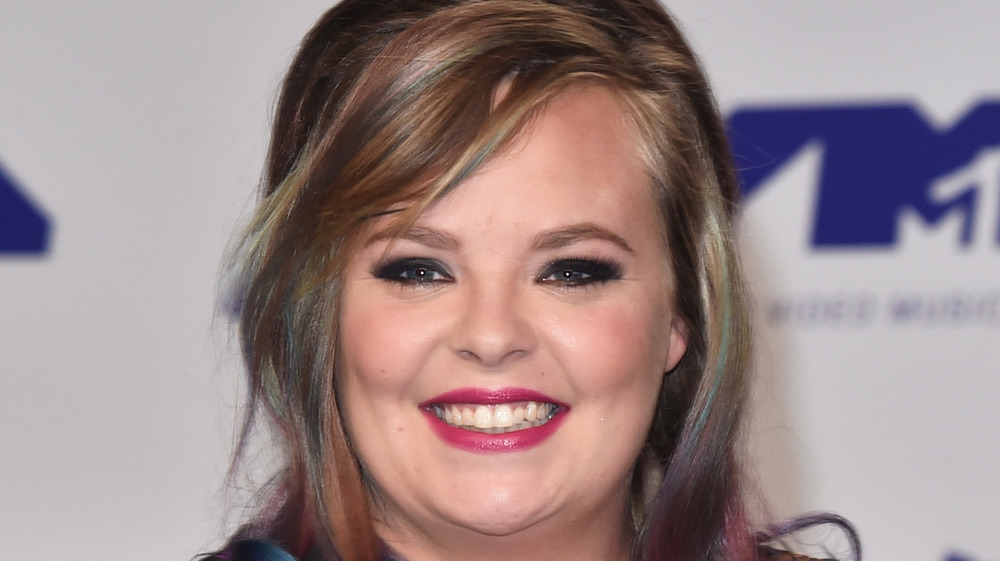 Alberto E. Rodriguez/Getty Images
We may receive a commission on purchases made from links.
Catelynn Lowell has been open about her life struggles throughout her years on reality television, and she's definitely navigated some major challenges. The Teen Mom star's childhood was not an easy one, but she has worked hard to push through those intensely difficult times.
Television viewers first met Catelynn and her then-boyfriend Tyler Baltierra on the show 16 and Pregnant. That series featured them welcoming their first daughter Carly and then placing her for adoption. They've gone on to expand their family in the years since then, and Catelynn has let fans tag along through the ups and the downs.
As a child, Catelynn grew up in a Michigan trailer park. As The Things detailed, her mother and father split when she was just nine months old. Her mother struggled a great deal, battling alcohol and drug addiction for a number of years. These rough times often included challenges with employment and finances as well.
Catelynn and Tyler collaborated on a book titled Conquering Chaos that revealed stunning details about their difficult childhoods. As Radar Online detailed, Catelynn wrote about her mom's heavy partying. The Teen Mom star's mother had new boyfriends frequently and left many of the caretaking duties of her other children to her young daughter.
"At home it was all parties and drinking. My mom had a different boyfriend every few months, and people were always over at the house partying and playing music loud," she explained in her book.
Chaos was part of Catelyn Lowell's childhood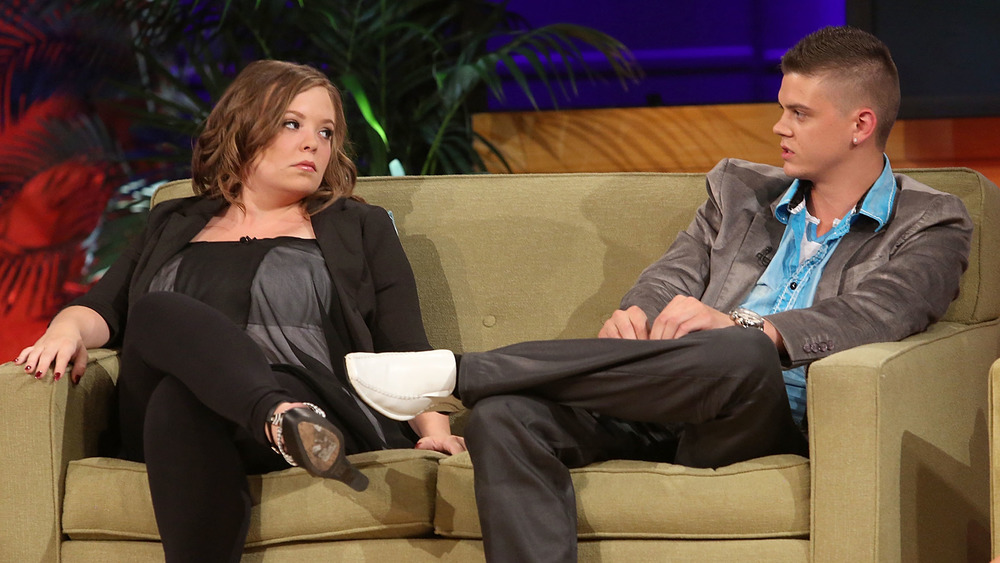 Jesse Grant/Getty Images
At the age of 13, Catelynn Lowell was allegedly physically attacked by her mother's crack-smoking boyfriend. "This man picked me up by the neck, threw me to the ground, and pinned me down on the floor between the toilet and the shower and started choking me," the Teen Mom star relayed in her book (via Radar Online).
Catelynn spent some time living with her father in Florida during her pre-teen years, and she also temporarily lived with both her grandmother and Tyler Baltierra's family. Once her mother was sober and healthy, Catelynn returned to her home.
The instability of her childhood paved the way for some chaotic teen years. Catelynn fought a girl in the trailer park before she met Tyler, and she struggled with keeping up in school. Both reality television stars used drugs and drank alcohol throughout their teen years and subsequently struggled with mental health issues.
Despite the difficult childhood issues and related mental health challenges, Catelynn and Tyler stuck together and worked hard to build a good life. The instability of their broken homes, poverty, and addiction issues held the Teen Mom stars back for a long time, but they have fought hard to put all of that behind them.
If you or someone you know is struggling with substance abuse and mental health, please contact SAMHSA's 24-hour National Helpline at 1-800-662-HELP (4357).