The Real Reason Mumford & Sons Booted Their Guitarist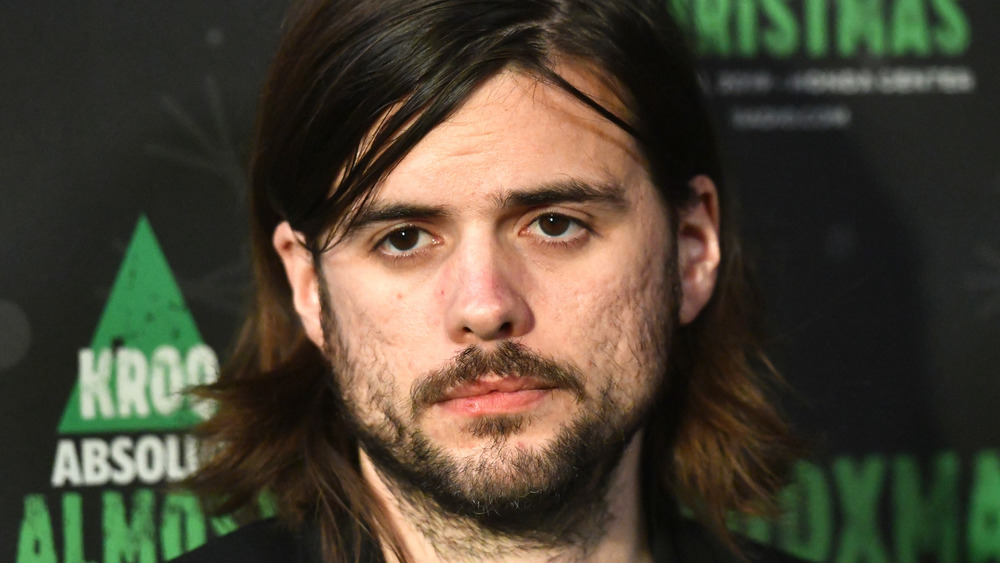 Scott Dudelson/Getty Images
Mumford & Sons has lost their banjo player and lead guitarist, as Winston Marshall has announced that he will be "taking time away from the band."
Marshall has been a member of the folk-rock group since it was formed in 2007, per Sky News, alongside Marcus Mumford, Ben Lovett, and Ted Dwane. Before the separation, the musician, who is the son of British investor Sir Paul Marshall, has frequently drawn criticism. 
In 2018, controversial psychologist Jordan Peterson posted an Instagram photo showing him and the band together after Marshall invited him. On CBC Radio, the banjo player defended the photograph, explaining that he "was very interested in Dr. Peterson's work on psychology, read both his books and found it very, very interesting." When Marshall was asked whether the meeting might alienate fans who disagree with Peterson's conservative politics, he said it wouldn't.
"I don't think that having a photograph with someone means you agree with everything they say. So I don't, really," the musician argued. "Because then I wouldn't be able to have a photograph of anyone at risk of trying to offend anyone so I think I don't see the harm in engaging in conversation. And as I said earlier, primarily I'm interested in his psychological stuff, which I find very interesting."
In 2021, Marshall came under social media fire for similar reasons. 
Winston Marshall received online backlash for promoting far-right pundits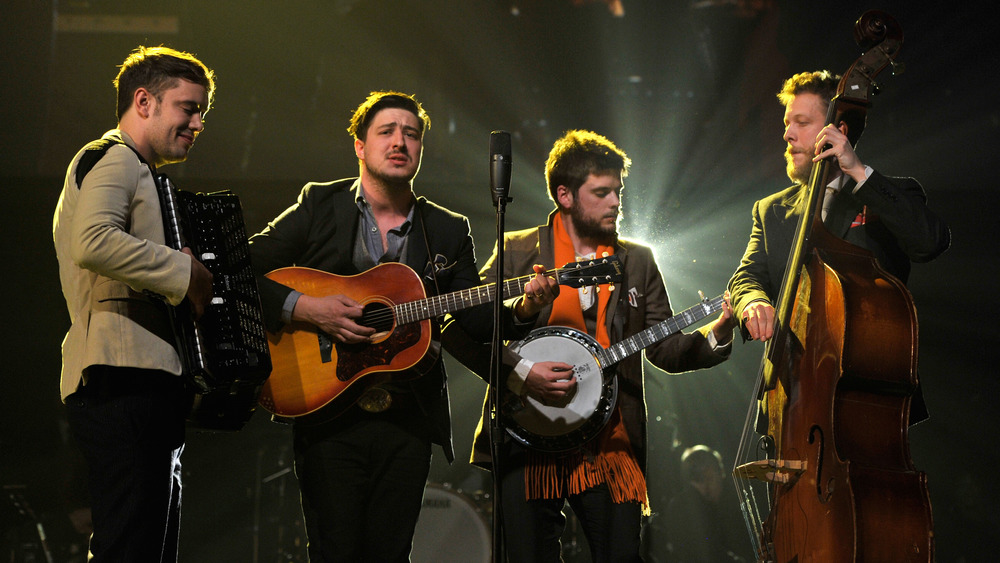 Larry Busacca/Getty Images
Winston Marshall, who was previously married to Glee star Dianna Agron, received online backlash in March 2021 for endorsing a book by Andy Ngo.
As The Guardian reported, Marshall tweeted at the "far-right agitator," telling him, "Finally had the time to read your important book. You're a brave man." The book was Unmasked: Inside Antifa's Radical Plan to Destroy Democracy, which the Los Angeles Times described as a "supremely dishonest" inflation of "Antifa" as a threat to America.
After fans criticized his praise of right-wing writer Ngo, Marshall issued an apology on his Twitter. "Over the past few days I have come to better understand the pain caused by the book I endorsed," he wrote. "I have offended not only a lot of people I don't know, but also those closest to me, including my bandmates and for that I am truly sorry."
Marshall also announced that he would be "taking time away" from Mumford and Sons to examine his "blindspots," although he did not specify for how long. "For now, please know that I realise how my endorsements have the potential to be viewed as approvals of hateful, divisive behaviour. I apologise, as this was not at all my intention," the musician concluded.