The Tragic Death Of Diane Sawyer's Husband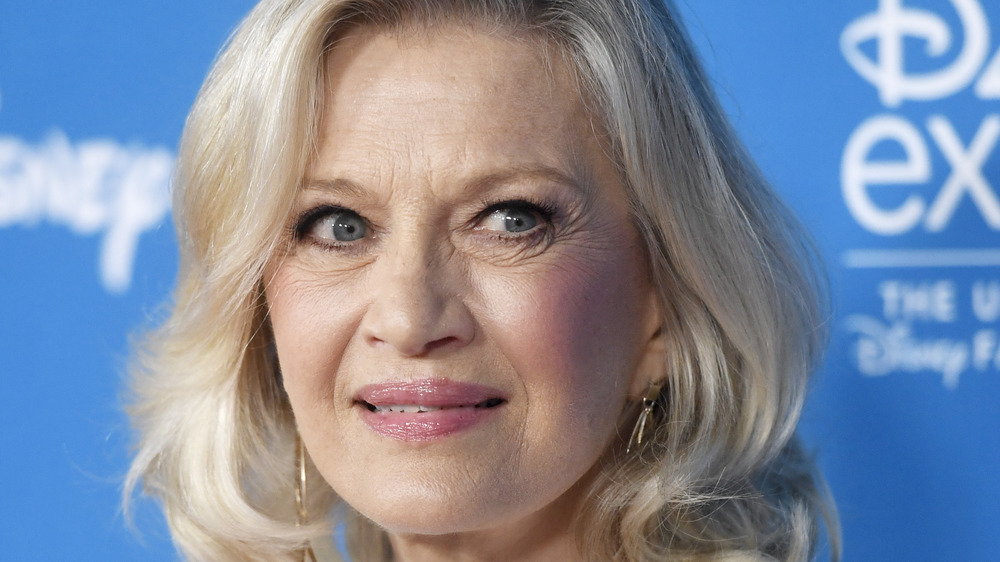 Frazer Harrison/Getty Images
Diane Sawyer is a trailblazer for women in journalism and has nabbed a spot on the Forbes "Power Women" list several times in her life. She's best known for anchoring major news programs like 60 Minutes and 20/20. Mike Nichols was a highly respected producer and director who stood behind the camera lens for wildly popular films like The Graduate, Charlie Wilson's War, and Working Girl. The award-winner had a rough past, escaping Nazi Germany with his family to begin a new life in the United States, per The New Yorker. 
The power couple both had impressive careers in the own rights, but together, they were a force to be reckoned with.
According to Biography, the couple met in 1986 when they waited to board a flight from Paris to the Big Apple. The two exchanged compliments, with Nichols telling Sawyer, "You're my hero," and Sawyer replying, "And you're mine."
The pair had planned to work together on an interview for Sawyer's 60 Minutes, but their relationship soon turned romantic. "After about 12 lunches, it suddenly occurred to me that maybe the lunches weren't about a negotiation for an interview anymore," Sawyer told CBS News. "And so, we kept having lunch and forgot the interview."
Nichols told The New York Times that his life "began in 1988 when I married Diane." Tragically, Nichols died unexpectedly in 2014.
Mike Nichols sudden death was a hard pill to swallow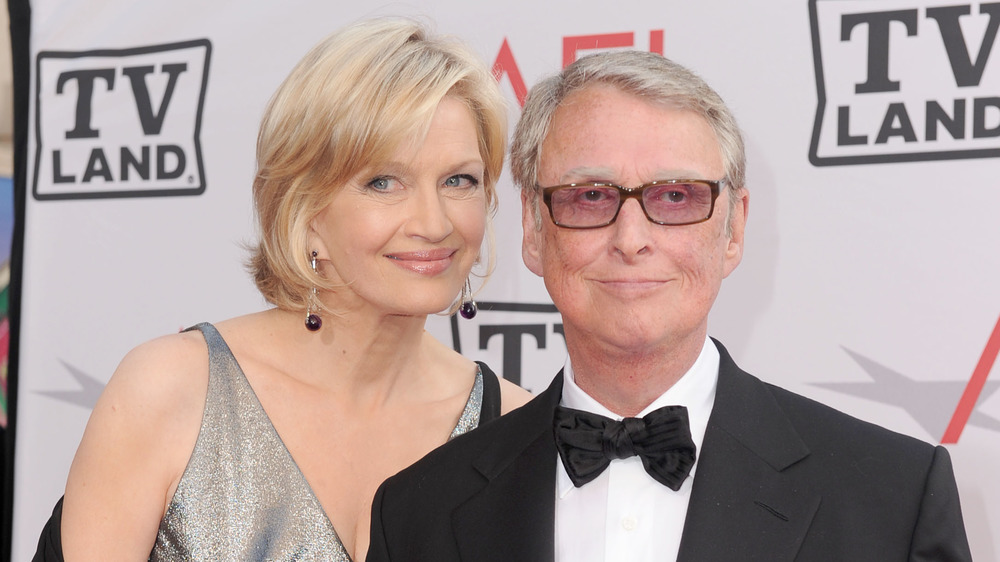 Alberto E. Rodriguez/Getty Images
Though Mike Nichols was 83-years-old at the time of his death, it was unexpected. Nichols, who was one of only a handful of people to win an Emmy, Oscar, Grammy, and Tony, also known as an EGOT, died of a heart attack on November 19, 2014 — just 13 days after his 83rd birthday, per Vanity Fair.
Diane Sawyer was by her husband's side as his health started to deteriorate, and she was with him at their Manhattan apartment when he took his last breath, according to Biography. At the time of his passing, Sawyer was also mourning the loss of her 94-year-old mother, Jean, who died in Louisville the month prior, per the Daily Mail.
The Frank Campbell Home held the producer's star-studded memorial. At the time, the Daily Mail reported that big names like Meryl Streep, Emma Stone, Whoopi Goldberg, Natalie Portman, and Gayle King were in attendance. In a statement, Streep called Nichols "An inspiration and joy to know, a director who cried when he laughed, a friend without whom, well, we can't imagine our world, an indelible irreplaceable man."
Following Nichols' death, Goldberg famously broke down on the set of The View (via Daily News.) The comedienne began speaking, but her tears were too much. "Whoopi has a hard time putting into words, which is why I'm doing it for her," co-star Nicolle Wallace said. "This man meant the world to her."
Mike Nichols love story with Diane Sawyer was one for the ages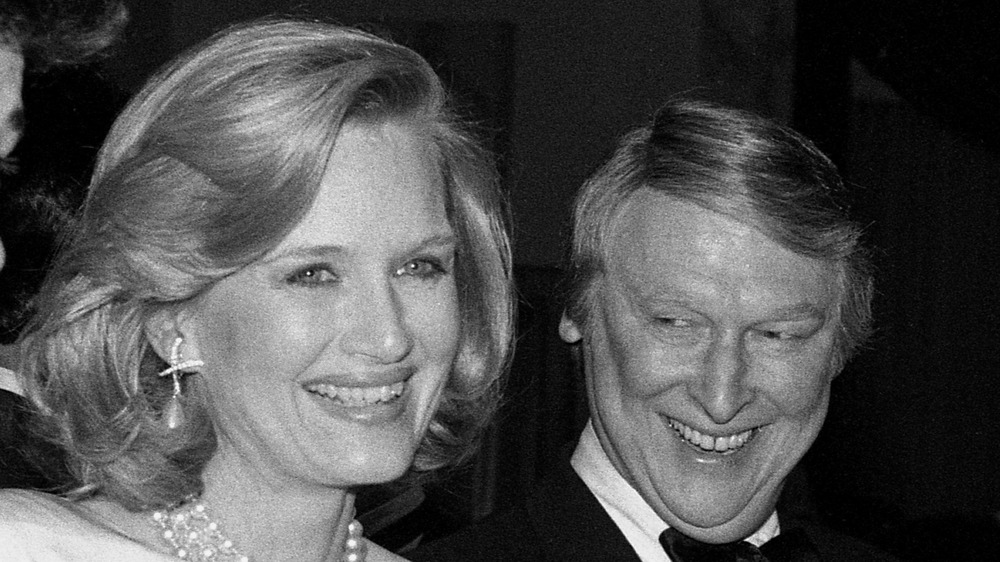 Catherine Mcgann/Getty Images
Despite his passing, Mike Nichols' love story with Diane Sawyer lives on. During interviews, the pair regularly beamed over one another. From their very first meeting, Sawyer recalled the instant connection that she shared with Nichols in an interview with Harper's Bazaar. "I knew before he spoke, I knew before he was walking across the room," she gushed. "I knew something was happening, and maybe it's that beautiful hallmark. Cue the violins? But I knew my life was changing." In fact, Sawyer said her only regret was not meeting Nichols sooner.
When the opportunity arose, Nichols never shied away from the chance to rave over his beloved wife. In a 1994 Vanity Fair interview, Nichols stated that his life didn't begin until he met Sawyer at 54. The director was married three times before tying the knot to Sawyer, but the fourth time seemed to be the charm.
"True love made Pinocchio a real boy. It really happened, because she loves me and accepts things about me I can't imagine anyone accepting," he told Vanity Fair. "I was astounded — I kept saying, 'Me?' I thought there wasn't enough of me for a whole person."
Cue the heart explosions. Luckily, this beautiful love story will live on forever.