Why Lesley Stahl's 60 Minutes Interview Is Raising Some Eyebrows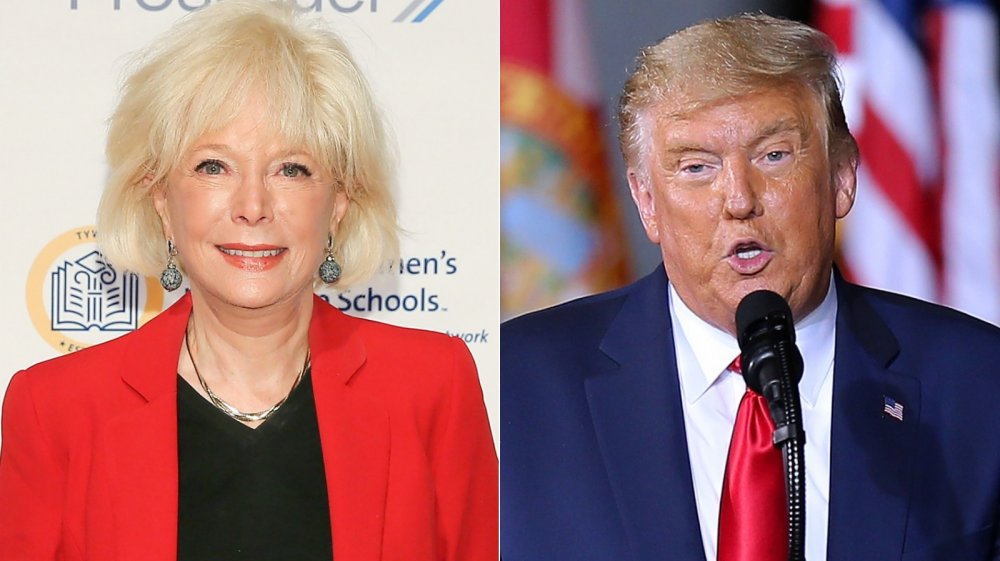 Jemal Countess, Jonathan Bachman/Getty Images
Following President Donald Trump's much talked-about interview with 60 Minutes correspondent Lesley Stahl, the accomplished journalist is getting mixed reviews for her highly-anticipated showdown with the face of the Republican party, who hopes to be elected for a second term on Nov. 3, 2020.
During the interview, which aired on Oct. 25, 2020, Trump walked out in the middle of the question-and-answer session after being displeased with Stahl's inquires. "I will soon be giving a first in television history [a] full, unedited preview of the vicious attempted 'takeout' interview of me by Lesley Stahl of @60Minutes," Trump tweeted on Oct. 22, 2020, after sharing a video criticizing the journalist for not wearing a mask in the White House. "Watch her constant interruptions & anger. Compare my full, flowing and 'magnificently brilliant' answers to their 'Q's.'"
After his interview, the president threatened to release the footage prior to airing. "This will be done so that everybody can get a glimpse of what a FAKE and BIASED interview is all about ...," he wrote on Oct. 20, 2020. Prior to his final debate with Democratic nominee Joe Biden, he leaked the special on Facebook "for the sake of accuracy in reporting." The video, however, "showed only the angle of a White House camera that faced [Trump], which White House officials and the network agreed would be used only for archival purposes," NBC News reported.
Scroll to see what people are saying about Trump's interview on 60 Minutes — it's certainly a mixed bag.
Some viewers found Lesley Stahl to be poised and strong during her interview performance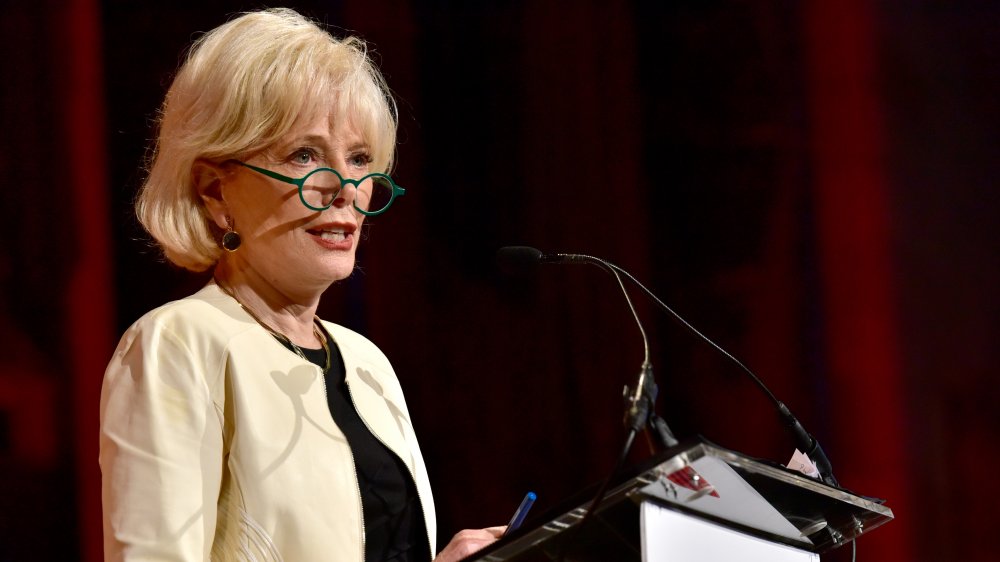 Eugene Gologursky/Getty Images
Despite the president's attempt to highlight the inaccuracies in the interview, some social media users thought Lesley Stahl's performance was spot-on. Several claimed that the journalist presented a cool and collected front while President Trump became increasingly frustrated, culminating in his walking out of the interview. Others said she did a great job at demonstrating Trump's disconnect with suburban women.
"She did an amazing job," one Twitter user tweeted following the interview. "She gave to him [a] great opportunity to be the best, and what he did? He was evasive as always. If we had a real leader and communicator he would take that interview as a chance and the moment for his reelection. He would argue with knowledge. #VOTE."
Another social media user went on to share a clip from the special where Trump told Stahl "that's no way to talk" after she informed him she will be asking "tough" questions. "This was Trump's epic meltdown on 60 Minutes and it was even worse than reported. Trump literally ran away because he didn't like the questions," the person captioned the video. "This is why us suburban women can't stand him," another user responded. "He reminds us of all the men that talked down on us and bullied us throughout our lives. We are disgusted. Makes us appreciate the kindness and gentleness in dignified respectful men."
Still, others felt that Stahl was unfair to President Trump.
Trump supporters found the interview to be unfair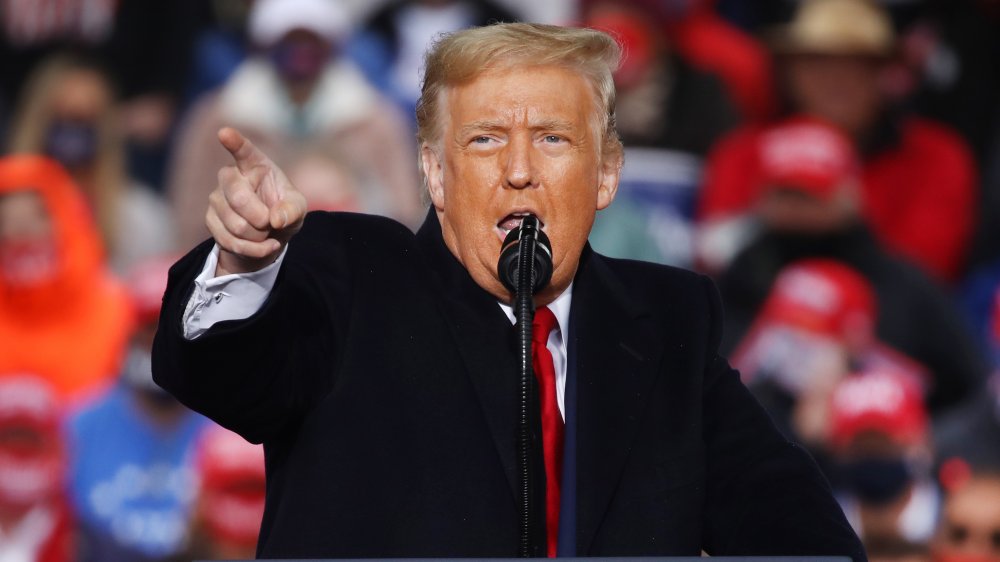 Spencer Platt/Getty Images
Some Twitter users found Lesley Stahl's questions to be too tough in comparison to Joe Biden's 60 Minutes interview with journalist Norah O'Donnell.
"Here's a fair assessment of the 60 Minutes interviews. Lesley Stahl asked President Trump a series of 'you are screwing up' questions. Norah O'Donnell asked Biden open-ended questions where he was not on the defensive as Mr. Trump was and could give non-specific answers," correspondent Bill O'Reilly tweeted.
"@60Minutes and those who are anti-Trump thought they had a little win with the abandoned interview, but I honestly believe they've done themselves a greater disservice," another person wrote on Twitter. " ... Lesley Stahl ... came across as poor and inept." Acknowledging the interview wasn't great for either party, the user added, "Trump didn't look great, he should've kept his cool and completed it ... That said, I think Stahl and 60 Minutes came across worse and will feed into the narrative of a bias media — which a lot of people already think there is ..."
Despite the criticism Stahl received following the interview, CBS News was confident in her abilities. "Few journalists have the presidential interview experience Lesley Stahl has delivered over her decades ...," 60 Minutes tweeted after the president released the footage. In their statement, the show and network explained why they decided to air the interview, saying the show is "widely respected for bringing its hallmark fairness, deep reporting and informative context to viewers each week."