Prince Harry And Meghan Markle's Alleged Warning To The BBC Is Turning Heads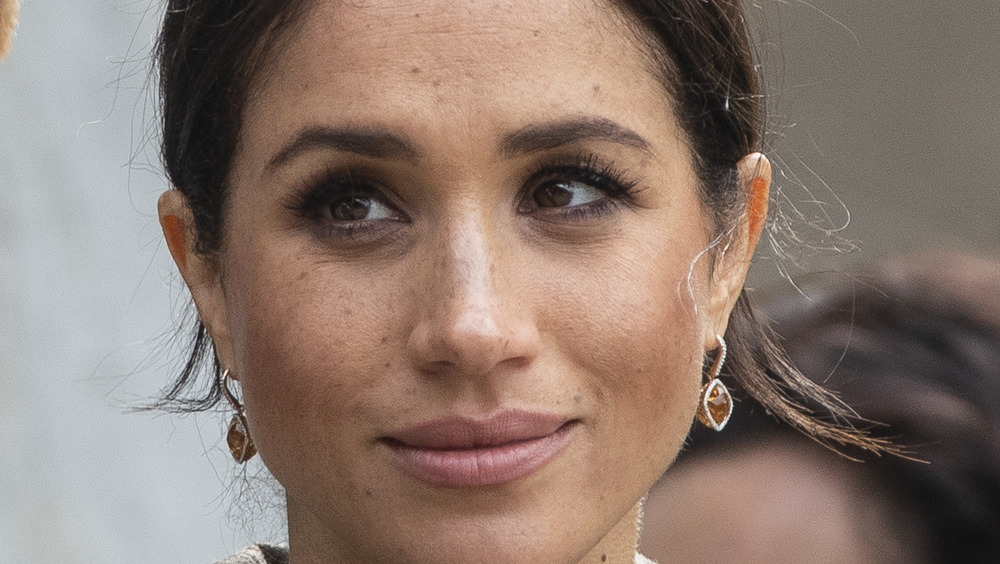 Pool/Getty Images
A new report from The Sun makes some bold claims about Prince Harry and Meghan Markle. The couple has been in the news non-stop since their bombshell interview with Oprah Winfrey that aired on March 7, 2021. This new report suggests that the Duke and Duchess of Sussex sent a warning to the BBC before their sit-down with Oprah, and that warning is raising eyebrows. The Sun called the supposed warning "bizarre," adding that it was the PR person for Harry and Meghan's new company, Archewell, that sent over the request to the media giant.
The report that Meghan and Harry made this interesting request to the BBC comes on the heels of a report that Meghan reached out to ITV after Piers Morgan made controversial comments about the duchess during a segment on Good Morning Britain. According to TMZ, someone from Meghan's camp called the network following Morgan's "inflammatory comments" about how he didn't believe her. A short while later, Morgan announced his decision to leave Good Morning Britain. It sounds like Harry and Meghan are on a roll when it comes to reaching out to networks and ensuring that the interview they gave is covered in a fair manner. So, what is it that they reportedly asked of the BBC? Read on to find out.
Meghan and Harry reportedly requested diverse coverage of their interview with Oprah Winfrey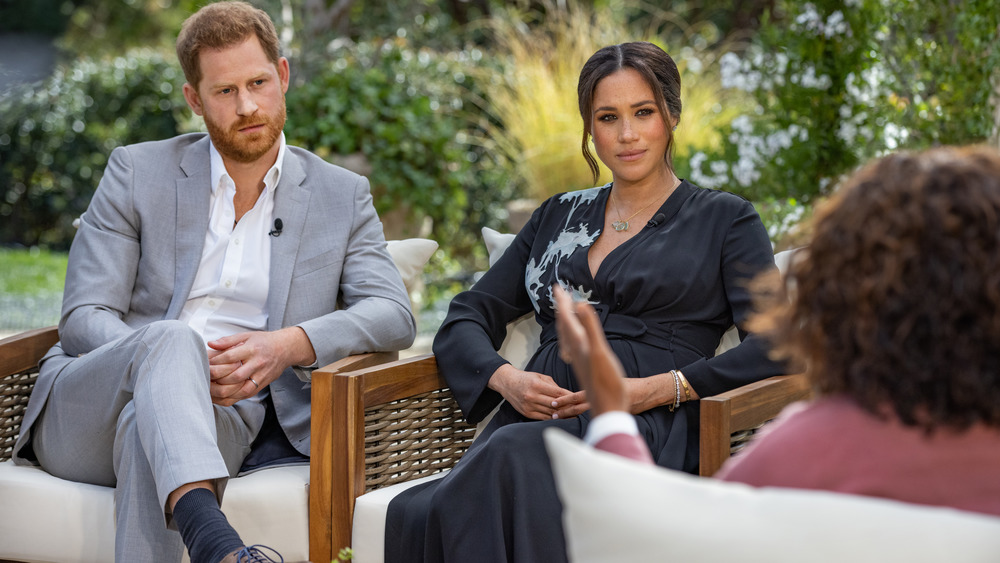 Handout/Getty Images
Meghan Markle and Prince Harry reportedly requested that the BBC diversify when it comes to the journalists who would be covering their tell-all interview, according to The Sun. The couple reportedly asked outright for the BBC to use a "broad range of contributors," reportedly going a step further to ask that the network "not just use 'old white men'" in its coverage. "This is the U.K. ... You can't tell the BBC how to conduct its journalism, which frankly, was more than fair and balanced," an unnamed source told The Sun. 
The BBC was asked about the request, but the network refused to confirm whether or not it had received communication from Archewell. "While we are contacted by PRs all the time, we would never confirm whether the representatives of anyone had been in touch," a spokesperson told The Sun. "You mentioned contributors. We had a broad range of voices on our output and don't believe there are any issues," the spokesperson added.