Hell's Kitchen Judge Gives The Real Scoop On Gordon Ramsay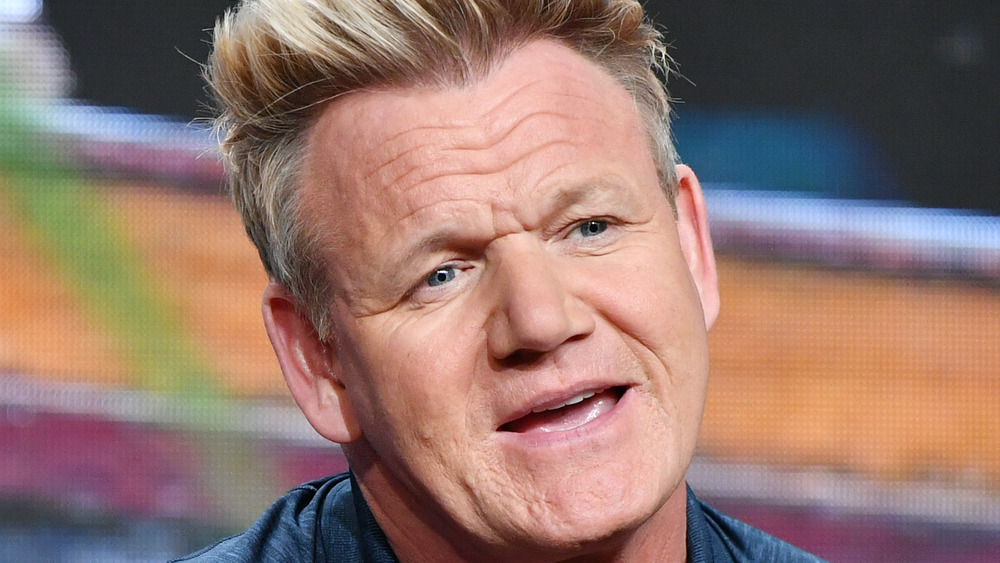 Amy Sussman/Getty Images
World-class chef Gordon Ramsay is not only known for his impressive skills in the kitchen, but for his volatile demeanor that has defined him since he starred in the 1999 British docu-series Boiling Point. Ramsay is best known for being relentlessly critical of the chefs he trains on his long running FOX television show Hell's Kitchen. On the hit reality show, cooks compete against each other for a chance to be a head chef.
Ramsay has also proven that his fiery, profanity-filled rants and downright mean comments don't completely define him. He has shown his nurturing side through spinoff shows like MasterChef Junior, which as you may guess, involves kids. In 2010, Ramsay even admitted that he hasn't always been super happy with his intense attitude. "I wasn't proud of that," he told The Guardian when reflecting on his consistent use of foul language. 
He continued, "There has come a time when, at the age of 43, I'm getting a bit tired of the foul-mouthed bully chef." Ramsay also displayed his playful side by appearing in his daughter Tilly's TikToks, and through his blunt, yet hilarious tweets that judge plates prepared by Twitter users looking for his approval. While the world has seen various sides of Ramsay, it is still tough to decipher what he actually is like as a person. However, fans got a more intimate understanding of Ramsay after Hell's Kitchen Season 10 winner and judge Christina Wilson shed some light on the famous chef.
Christina Wilson confirms that Gordon Ramsay is both intense and sweet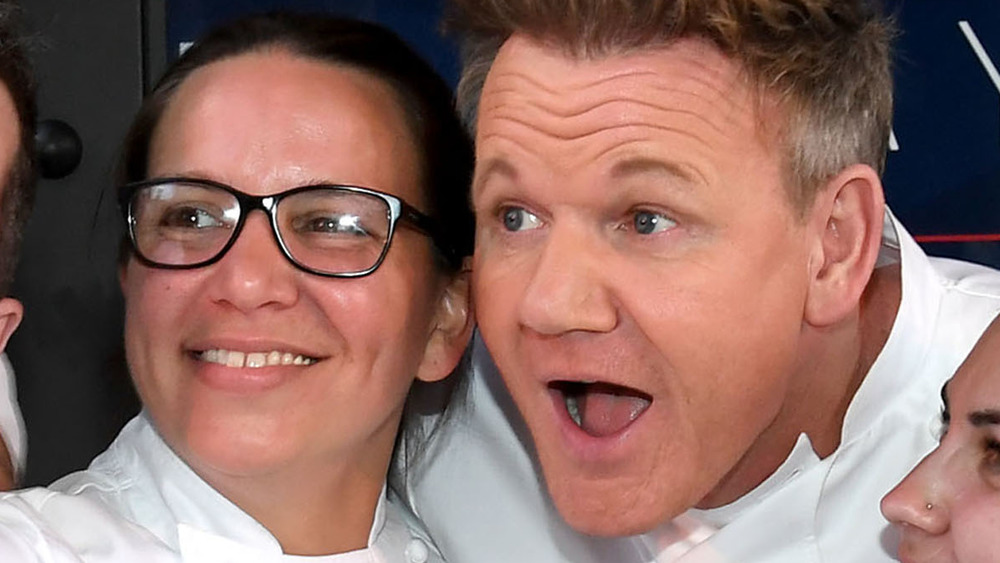 Ethan Miller/Getty Images
When asked to unveil the truth about what Gordon Ramsay is really like in person for a February 2021 interview with Mashed, chef Christina Wilson immediately said that he is "amazing." She continued, "He's one of the most humble and gracious men, regardless of his success in life, that I have ever met." 
She also reinforced something many fans already knew: that he is a sweetheart around his kids. "He is an absolute puddle when he's around his kids. I think people would be legitimately freaked out if they ever saw him in the company of his wife and children," she stated.
When asked about his "fierceness," Wilson said he can definitely get riled up, but only in appropriate settings. "You see that side of him when it's either his name on the plate or guests are paying for food. You don't see him get that way during challenges. You'll see him be really constructive and give you some pretty honest feedback, same thing at MasterChef," she confirmed. "The only time he really gets wound up is if food that shouldn't be going out of the kitchen is going out of the kitchen," she added.
Even with his explosive attitude, Wilson said Ramsay is undoubtedly a respectable man. "There is this side to Gordon you see in everything that he does, that he didn't come from much," she said. "I can't say enough how humble and generous he is."