Kim Kardashian And Kanye West Are No Longer Speaking. Here's What We Know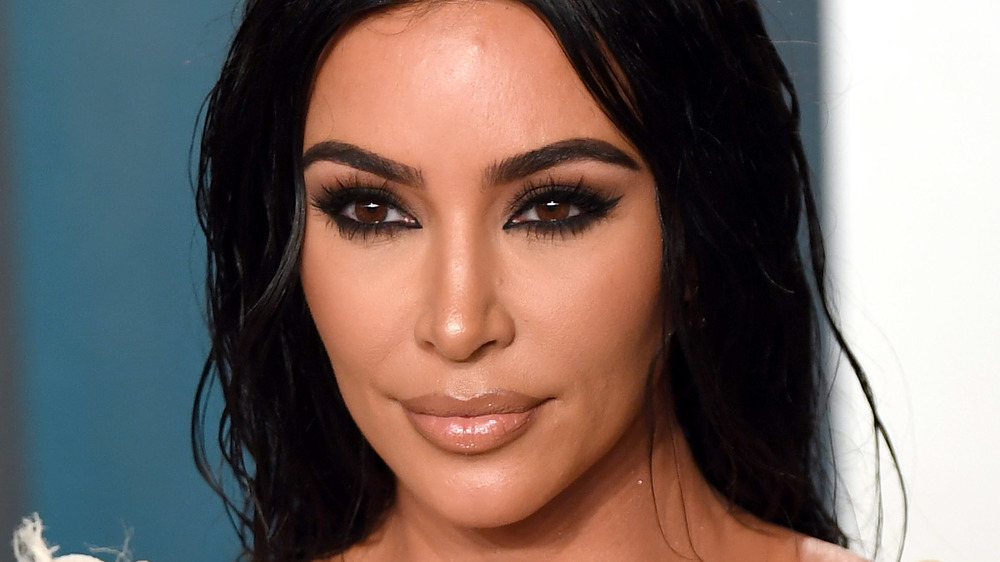 Karwai Tang/Getty Images
It's still hard to believe that Kim Kardashian and Kanye West are officially over, as the pair shares a long history together. Per Insider, the couple initially met through mutual friend Brandy in 2003 and West immediately developed a crush on the reality star. At the time, Kardashian was married to Damon Thomas. (In the interim, she got divorced, dated NFL star Reggie Bush, and married and divorced NBA baller Kris Humphries.) Nine years after initially meeting, Kardashian and West were spotted together in New York City in 2012, and their romance blossomed from there.
West planned an elaborate proposal at AT&T Stadium in San Francisco in October 2013, and the couple tied the knot in Italy in May 2014. But, after seven years of marriage — and a ton of speculation that the end was near — Kardashian filed the divorce paperwork in February 2021, according to TMZ. The pair had been living separately for quite some time, with West in Wyoming and Kardashian in Calabasas. The couple was "in deep trouble for the last half of 2020," a source told TMZ. "Kim got Kanye to go up there [to Wyoming] so they could live separate lives and quietly get things sorted out to separate and divorce," another insider shared with Page Six before the split. "She's done."
Kardashian and West share four children together — North, Saint, Chicago, and Psalm. While Kardashian and West are focused on co-parenting, they are not exactly on speaking terms. Keep scrolling to find out why.
Kanye West cut Kim Kardashian off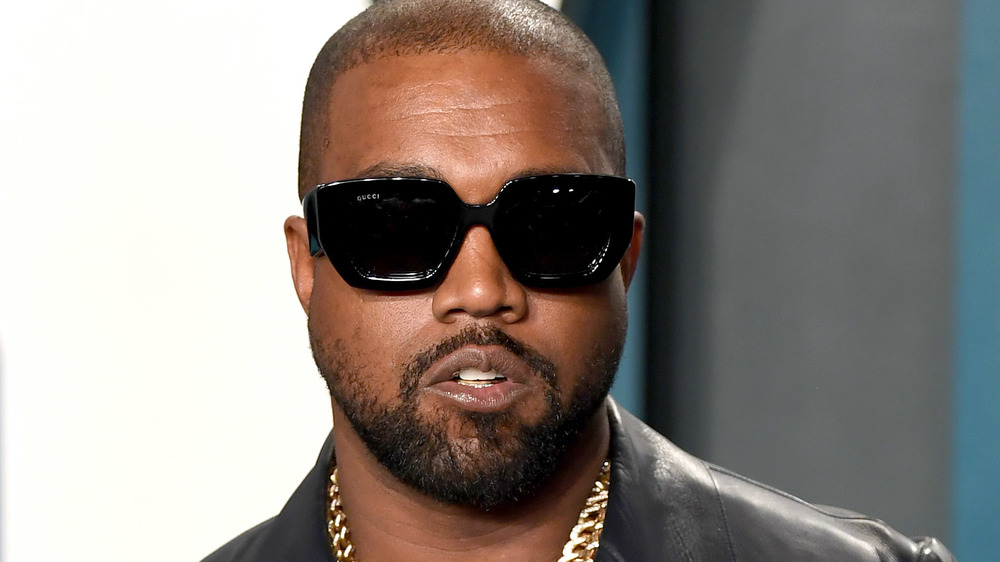 Karwai Tang/Getty Images
Kanye West and Kim Kardashian's divorce is getting messy, and the two are reportedly no longer on speaking terms. According to a report from Page Six, West has cut off all communication with Kardashian, and he had done so before the divorce. The rapper went to extreme measures, changing his phone number so Kardashian would not be able to contact him. An insider shared that it was West's wish that Kardashian reach him through his security detail rather than directly. According to the same source, however, this lack of communication has not hindered the couple's agreement to remain co-parents. "Despite this, she trusts him around the kids. He loves them and is seeing a lot of them," the insider told Page Six."She leaves the house, and he arrives and hangs out with the kids. They have an army of nannies so the transition is easy."
The source also revealed that, while Kardashian is comfortable letting West be around the children, West does not want her there when he's with them. Luckily, the remainder of their divorce is likely to go smoothly. According to Forbes, the pair signed an iron-clad prenuptial agreement before they married due to their massive fortunes. The prenup means that there will not be a ton of financial disputes, aside from who gets which properties. Fans are expected to be able to see some elements of the divorce play out in the last season of Keeping Up With the Kardashians when it premieres in March 2021.