Why Joan Rivers Once Stormed Out Of An Interview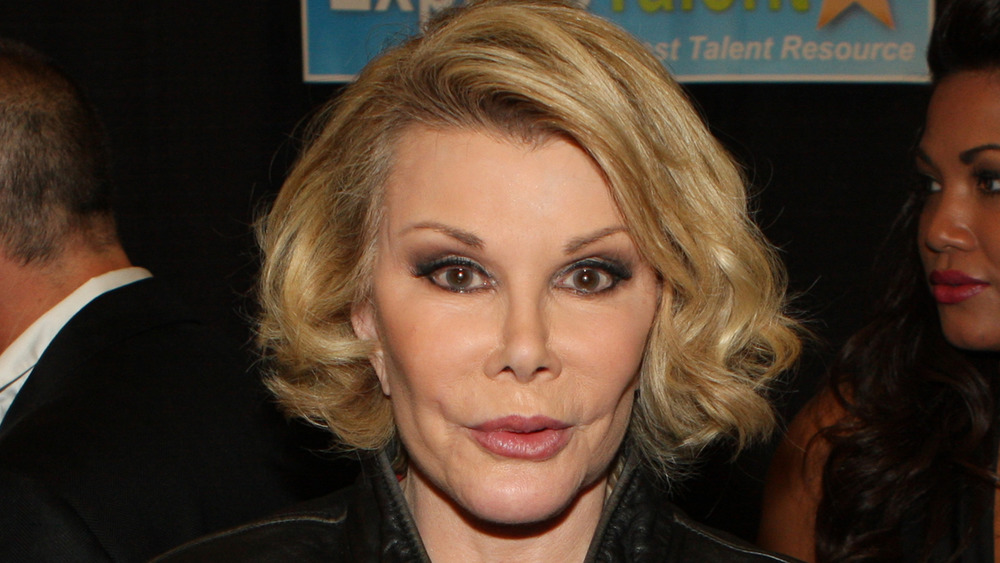 Bill Tompkins/Getty Images
Joan Rivers quickly made a name for herself in Hollywood thanks to her quirky personality, witty one-liners, and her uncanny ability to connect with her audience. Most fans know Rivers from her stint on E!'s Fashion Police, but her career started long before that. The quick-witted star was born in 1933, and by 1965, she had gained fans across the globe following an appearance on The Tonight Show Starring Johnny Carson. She also did her stand-up routine on Carson and The Ed Sullivan Show. As her popularity grew, she took the lead on her own show.
The comedienne was known never to turn down a job, and her resume was pages-long. She also dabbled in reality television and sold jewelry on QVC. Rivers was not afraid to diss any and every celebrity, though she always insisted that people not take her humor personally. "Comedy is to make everybody laugh at everything and deal with things," she once said, per Vogue. "If we didn't laugh, where the hell would we all be?"
Rivers had no qualms about standing up for what she believes in. The star once made headlines for storming out of an interview.
Joan Rivers takes on CNN's Fredricka Whitfield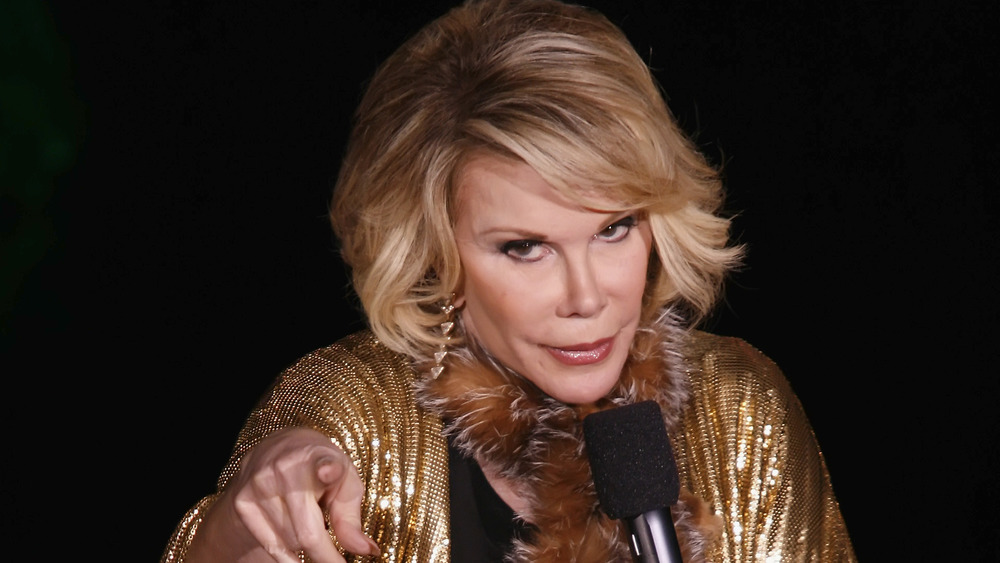 Donald Kravitz/Getty Images
In 2014, Joan Rivers walked out of a sit-down with correspondent Fredricka Whitfield on CNN Newsroom. Rivers had made an appearance on the show to promote her new book, "Diary of a Mad Diva," which was released a few days prior, per The Hollywood Reporter.
"You know, you have some shock value to you," the CNN anchor told Rivers during the interview (via Business Insider.) "The cover of your book, you're wearing a fur, and you knew that there would probably be animal rights activists..."
Rivers did not approve of Whitfield's comment and made her displeasure known after she felt that Whitfield asked too many negative questions. "This whole interview is becoming a defensive interview," Rivers said in the viral video. Rivers then went on a long rant, telling Whitfield, "You are not the one to interview a person who does humor, sorry!" before storming off set.
Whitfield later weighed in on the infamous exchange, confessing that she was shocked the interview ended the way that it did, calling it a classic case "hypocrisy of a comedian who dishes it but didn't take it," she said on CNN (via HuffPost.) "[Rivers] wouldn't talk any further with me, but had lots of fun welcoming if not inviting this fresh material at every chance."
Rivers was quick to clap back and stand her ground.
Following controversy, Joan Rivers didn't back down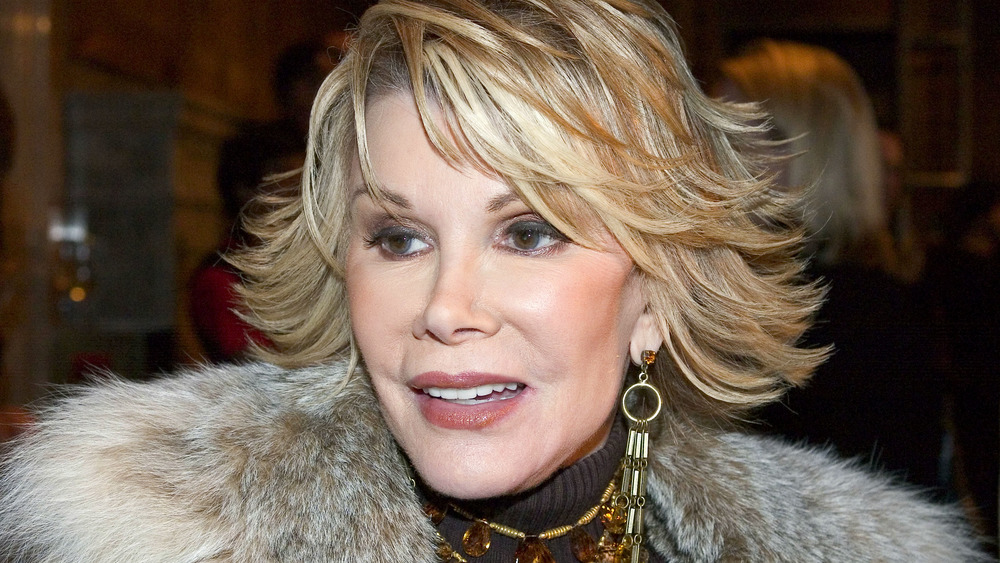 Astrid Stawiarz/Getty Images
After the interview that sent shockwaves through the entertainment industry, Joan Rivers was not shy about defending her decision to storm off the set. While some people called it a PR stunt, Rivers said that it was anything but.
"I do not do, and never have done, PR 'stunts,'" Rivers wrote in a statement to The Hollywood Reporter. "The CNN interviewer was a news reporter and not an entertainment reporter. She did not seem to understand we were talking about a comedy book and not the transcripts from the Nuremberg Trial. Every question was an accusatory one designed to put me on the defensive."
The sharp-tongued legend went on to say that Whitfield seemed to miss the point that her book was merely amusing. She also used a Winston Churchill quote, saying, "if you can make one person laugh, even for a minute, it's like giving them a little vacation."
A few days later, Rivers made an appearance on Late Night With David Letterman where she spoke about the "judgemental" and "negative" CNN interview. Then, when Rivers made a joke at the expense of June Allyson, an Old Hollywood actress and one-time spokesperson for Depends, Letterman jokingly walked out in protest, leaving Rivers to interview herself. Leave it to Joan Rivers to get the last laugh.