How Long Have Meghan And Kate Gone Without Speaking To Each Other?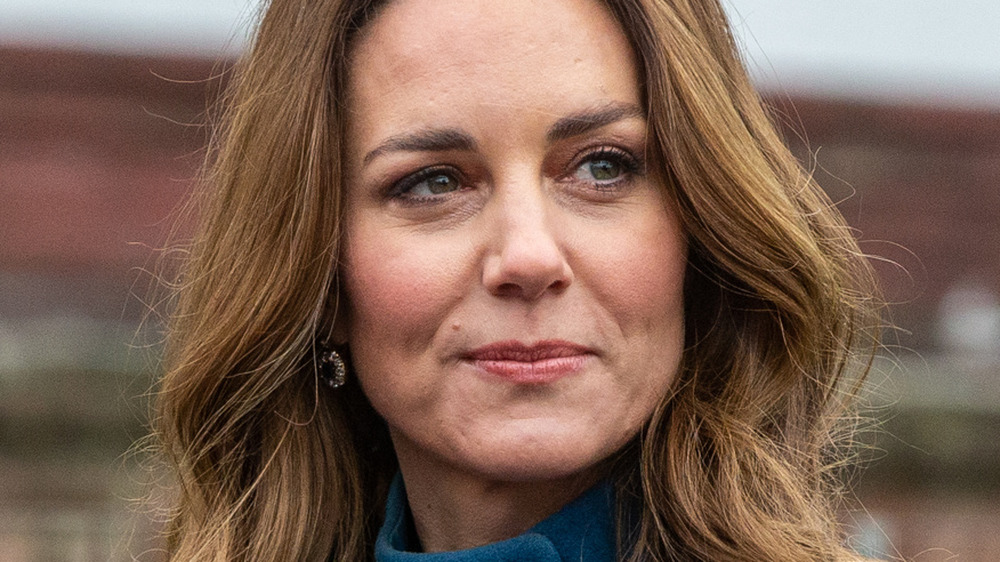 Wpa Pool/Getty Images
Prince Harry and Meghan Markle's bombshell interview with Oprah Winfrey continues to inspire more and more royal sources to reveal details about the Sussex's time in the royal family. One of the many buzzing revelations to come from the two-hour CBS interview was just how much the British tabloids pitted sister-in-law Kate Middleton against Meghan, including a report that Meghan had made the Duchess of Cambridge cry in the days leading up to her 2018 wedding. Original reports suggested Kate and Meghan found themselves in an argument that left the Duchess of Cambridge in tears, but according to Meghan, "the reverse happened."
The Duchess of Sussex revealed, "a few days before the wedding, she was upset about something pertaining to ... flower girl dresses. And it made me cry" (via Harper's Bazaar). Meghan went on to clarify that she did not intend "to be disparaging to anyone" and that Kate had apologized. "She owned it, and she apologized, and she brought me flowers and a note apologizing," Meghan said in the interview. "She did what I would do if I knew that I hurt someone, to just take accountability for it."
Despite the apology, the biggest takeaway from the Oprah interview was that Harry and Meghan's relationship with the royal family remains a bit strained. So much so, that Meghan and Kate have not spoken in quite some time.
Meghan Markle and Kate Middleton 'didn't see eye-to-eye' on royal life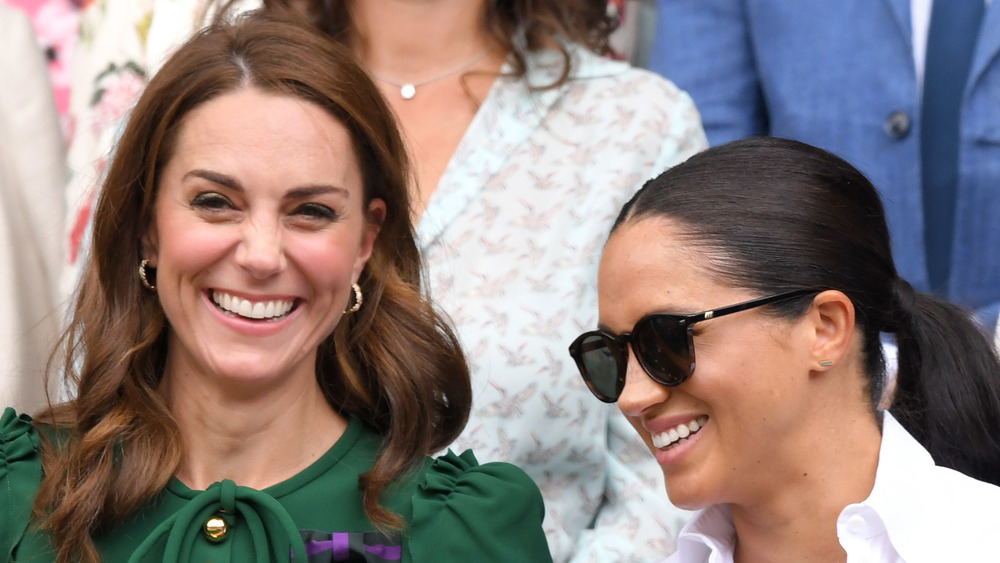 Karwai Tang/Getty Images
During the tell-all interview with Oprah Winfrey, Duchess of Sussex Meghan Markle touched on her relationship with her sister-in-law, Duchess of Cambridge Kate Middleton, telling Oprah, "If you love me, you don't have to hate her. And if you love her, you don't have to hate me." Meghan went on to share the differences between the "rude" criticism Kate faced upon marrying Prince William, Duke of Cambridge, and the "racist" tabloid stories she faced.
A source revealed to Us Weekly that, although Kate "wishes she knew more" about how Meghan was feeling as she adjusted to her royal life, the two duchesses have not spoken "directly in over a year."
The source continued, "They were never that close, but the reason they're not speaking is because of the rift between Prince Harry and Prince William. Harry and William have communicated sparingly over the last year, but none of their communications have been friendly in quite some time," the insider added. "There is real animosity that the brothers have toward one another, and that has spilled over to Meghan and Kate's relationship, making it very hard for them to be friends or even friendly."
Harry and William have reportedly not been getting along for quite some time, but the Us Weekly source noted that Meghan and Kate also "didn't see eye-to-eye when it came to day-to-day life in the palace."