Photographer Makes Harsh Claim About Harry And Meghan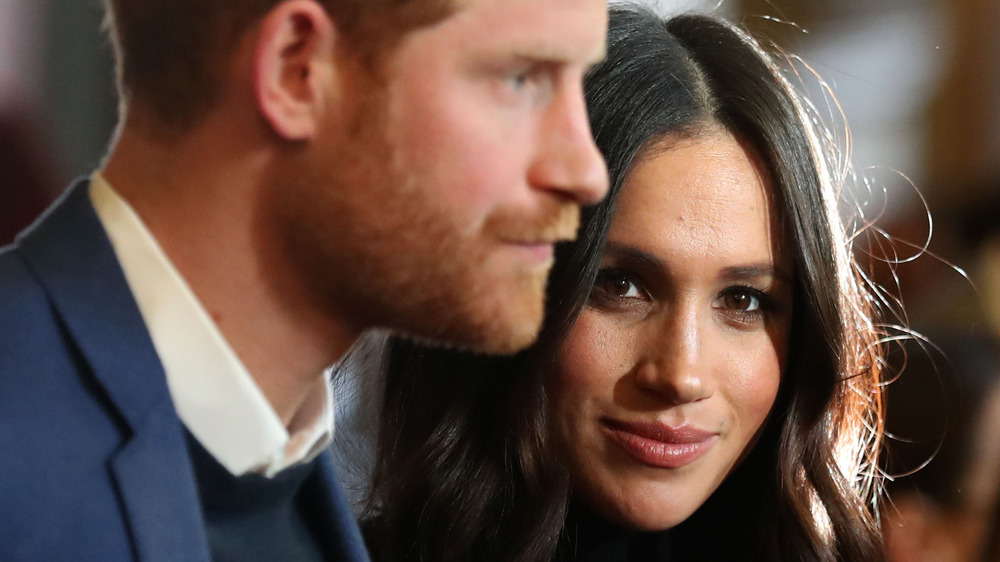 Wpa Pool/Getty Images
Is Prince Harry really happy with Meghan Markle? While there have been claims that Harry has struggled since moving to the United States and had a hard time leaving his family behind, Town & Country pointed out in December 2020 that the couple had finally "found happiness despite a challenging and turbulent year," which followed their decision to step back from the royal family.
Frankly, Vanity Fair noted that during the couple's March 2021 interview with Oprah Winfrey, "Harry confessed he himself felt 'trapped' as a royal," which doesn't sound like he was very happy in certain ways in the past. It was "meeting Meghan, he said, [that] allowed him to see a way out." When you consider that fact — not to mention the opportunities that he's now able to explore and how truly sweet his relationship with Meghan appears to be — it seems clear that Harry is pretty darn happy in his new life with Meghan. In fact, he might be "happier than ever."
However, a photographer has now claimed that there's actually an issue with Harry that started when Meghan came around that doesn't sound too pleasant. But there happens to be more to the story.
Inside Prince Harry's problem with the press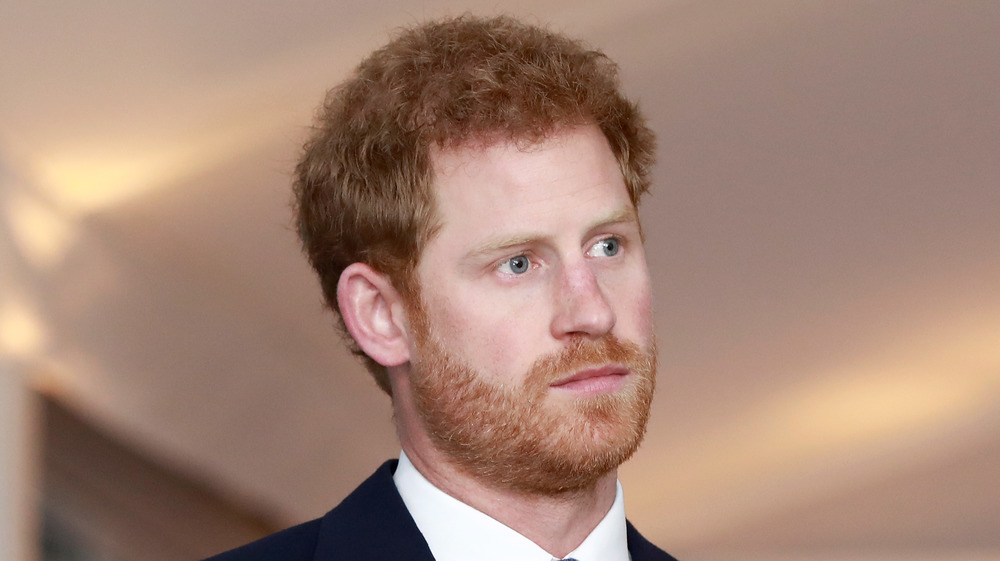 John Phillips/Getty Images
There's no doubt Prince Harry's life changed when he met Meghan Markle. In the time since, he's become a husband and a father, and he's left his former royal life behind. And if some are to be believed, he's also changed in another way. "After the former actress and the [prince] started dating, [Harry] became 'unbelievably miserable' toward the media, royal photographer Arthur Edwards claimed," according to The Royal Observer. The photographer apparently claimed Harry now "won't say 'Good morning' to you and he won't acknowledge you. He treats the press like telegraph poles and ignores them completely."
That may be true, but Harry has always had strong feelings toward the press. That's because he not only felt like the stories published about his family were mostly lies, but also because his mother, Princess Diana, was killed in 1997 after being chased by paparazzi. Indeed, he's never hidden his disdain for the press as one Twitter user pointed out while sharing a compilation of clips in which Harry made that very clear. "Prince Harry have always said that he doesn't f**k with y'all in the press, to your faces," the tweet noted. "Don't start with 'before Meghan.' You thought he was joking? 'Oh Meghan made him say all of this.' [eye-roll emoji]"
On top of that, both Harry and Meghan are still dealing with press-related problems (even cutting off certain publications), so it's hard to imagine she's the reason he's supposedly miserable around people like Edwards.