The Sad Reason 90 Day Fiance's Danielle Jbali Shared Her Nursing School Grades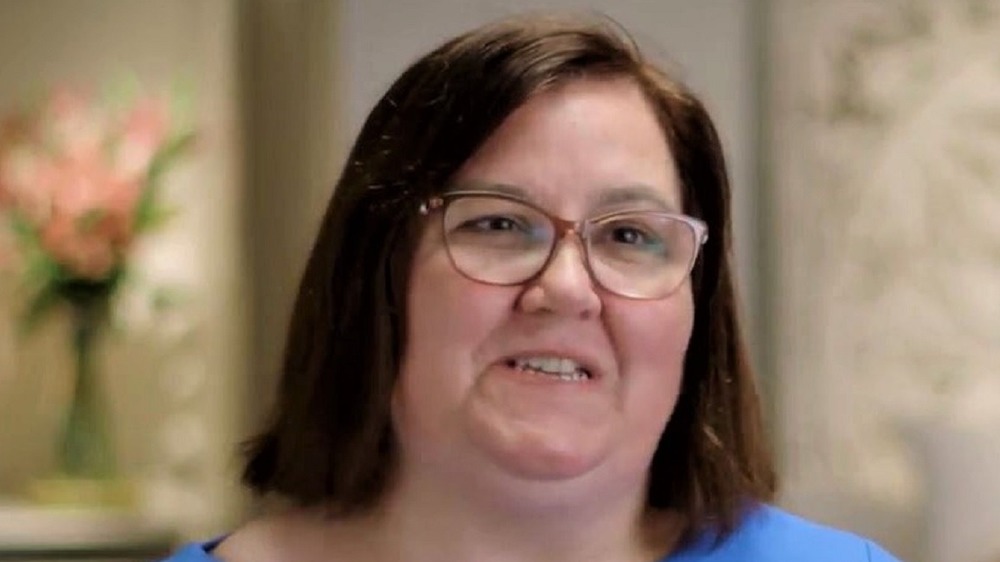 Discovery+
90 Day Fiancé star Danielle Jbali (née Mullins) has been beloved by fans ever since her K-1 visa journey with Tunisian ex-husband Mohammed Jbali propelled her to TLC icon status. From a cringe-worthy wedding where Mohammed refused to kiss her, to an eventual divorce and explosive Tell All revelations, audiences watched in horror as Danielle's heart was broken again and again. Even her attempts to find love on dating apps were thwarted after she was stood up on spinoff series What Now?. 
Per In Touch Weekly, Danielle did find love again with a few long-distance flames. Yet she is back on the market in Discovery+ show 90 Day: The Single Life, and Danielle is boasting a new job, new friends, and a new outlook on dating. "I'm looking for love anywhere and everywhere right now," Danielle told TV Insider in February 2021. "I've grown over the years because of the experience. I started focusing more on myself. I went to college and got an associate's degree, and then this year I started nursing school... I definitely have more "me" time!" 
However, some fans are concerned about Danielle being taken advantage of by her new younger group of gal pals, who get plenty of screen time on the series, according to Screen Rant. On top of that, Danielle is fighting back against social media bullies. Keep scrolling to find out why Danielle felt compelled to share her nursing school grades, and the heartbreaking reason Danielle is saying she wouldn't change her life for anyone. 
Danielle Jbali is being trolled on Instagram
90 Day: The Single Life star Danielle Jbali is no stranger to online bullying. She told Soap Dirt in 2018 that since her season with Mohamed aired, "the bullying never stops." Viewers called out Danielle's arrest for writing a bad check and judged her financial planning and parenting skills while on the series. 
Danielle's longtime pal and 90 Day Fiancé guest star Beth Maher dispelled common assumptions about Danielle. "I think the biggest misconception that people have about Danielle is that she is always laughing about situations and not taking things seriously," Beth told Soap Dirt. "The truth is Danielle does grasp the gravity of her situations and the laughing or always smiling that people see her doing is because of nervousness or stress over a situation." 
Now, in March 2021, Danielle has a message for her haters. The nursing student shared her LPN grades on Instagram to clap back at those questioning her intelligence. "I see all kinds of comments about me being developmentally delayed, on the spectrum, and awkward, and seeing those comments hurt," Danielle captioned her post, which featured screenshots of quizzes with 87% to perfect scores. 
"When you say negative comments it tells more about you then the cast that you are unhappy in your life," she continued. "I love myself... I would not change my life for anything." 
Fans showed their support. "Amen, you are truly an inspiration to all women," a follower commented. "Keep kicking a**." We couldn't agree more!