Armie Hammer's Ex Opens Up About Why He Scares Her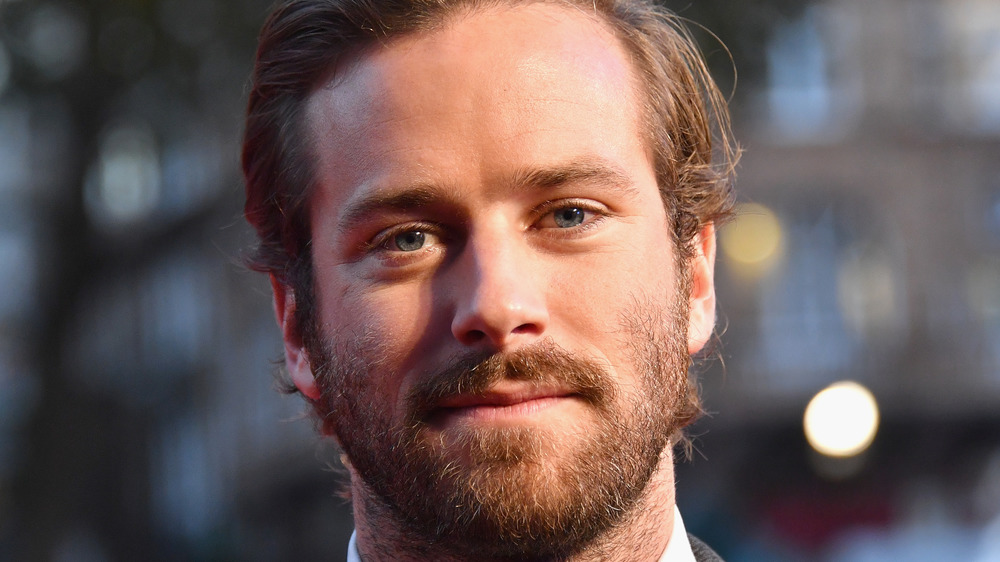 Gareth Cattermole/Getty Images
The following article includes allegations of domestic abuse and sexual assault.
Armie Hammer's former girlfriends Paige Lorenze and Courtney Vucekovich have spoken out about the actor in the wake of shocking sexual assault allegations. Hammer hit the headlines in January 2021, when, per Daily Mail, disturbing screenshots of messages allegedly sent from Hammer's Instagram — which has been made private — leaked. In the unverified messages, which were reportedly sent between October 2016 and February 2020, he allegedly expressed cannibalistic fantasies and discussed rape.
Following the allegations, Hammer stepped down from his role alongside Jennifer Lopez in the movie Shotgun Wedding, which began filming in the Dominican Republic in early 2021. In a statement issued to Variety, Hammer said he was "not responding to these bulls*** claims," but added, "in light of the vicious and spurious online attacks against me, I cannot in good conscience now leave my children for four months to shoot a film."
A number of women associated with Hammer have spoken out, including his former girlfriend, Jessica Ciencin Henriquez. In January 2021, she tweeted, claiming the messages were "real" and told anyone who didn't believe them, "maybe you should start questioning why we live in a culture willing to give abusers the benefit of the doubt instead of victims" (via The Sun). Keep reading for what Hammer's exes are saying about him in March 2021.
Paige Lorenze thinks Armie Hammer is a 'scary person'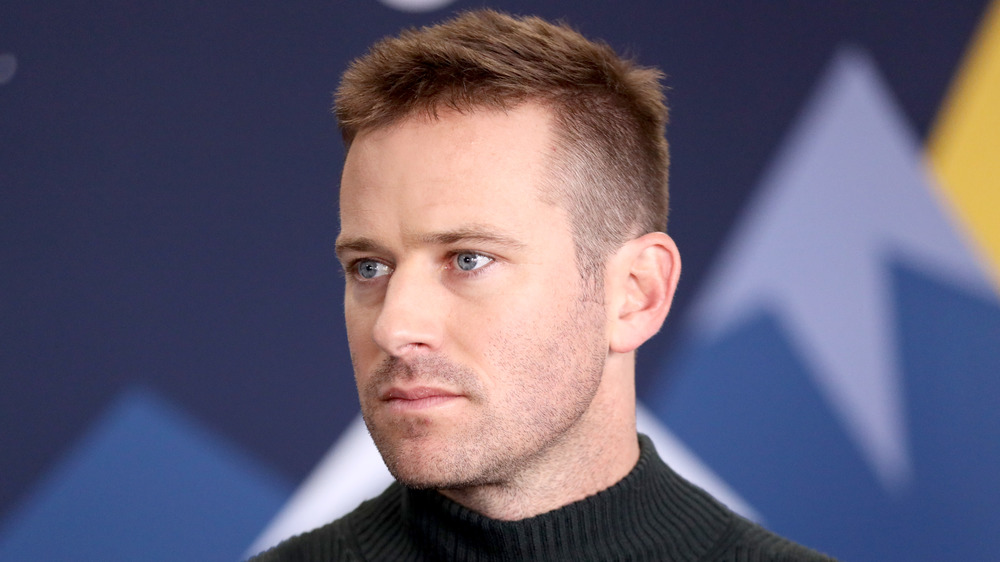 Rich Polk/Getty Images
In a March 2021 interview with Vanity Fair, Paige Lorenze shared how she felt "unsafe" around Armie Hammer after they began dating in September 2020. Lorenze claimed that Hammer started to make "rules" for her to follow and allegedly told her she couldn't have anyone else in her bed. "I just started to feel really unsafe and really sick to my stomach about things. I was also emotionally dependent on him," she said. Lorenze added that she was the one who ended their relationship and made the decision to tell him via text rather than in person "because you never know what you're going to get with him" as she described him as "kind of a scary person."
Another of Hammer's former girlfriends, Courtney Vucekovich, also spoke about her alleged interactions with him and claimed that he put her in situations she wasn't fully "comfortable" with. Vucekovich recalled Hammer allegedly encouraged her to take part in "a bondage scenario that I was not comfortable with" and said she did consent at the time but later regretted her decision. She added that the Call My By Your Name star made her feel like "the only girl in the world" when they were together. After their split, she shared that she checked herself into treatment for trauma.
What Armie Hammer's lawyer and ex-wife have said about the allegations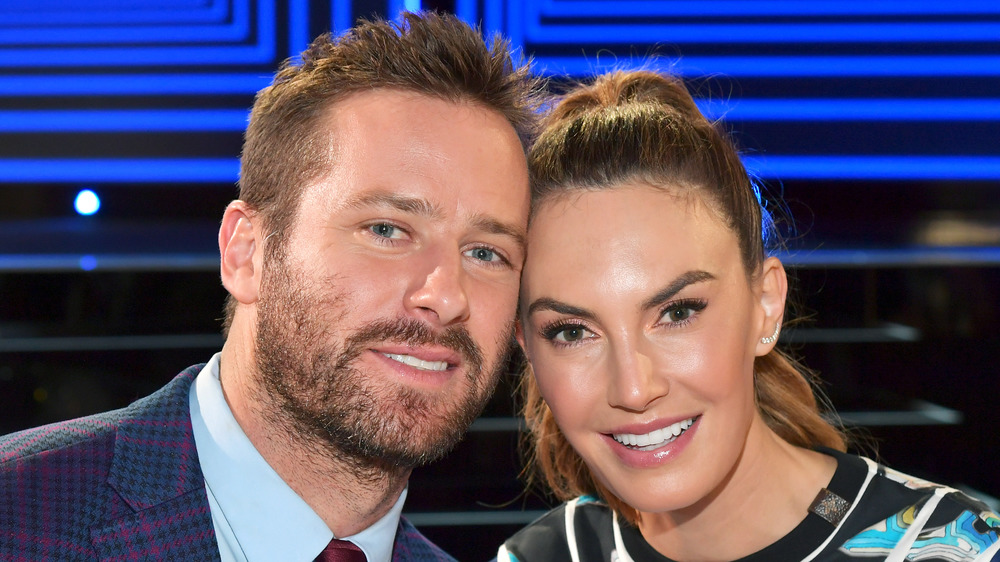 Amy Sussman/Getty Images
In a statement issued in regards to the allegations made against him, Andrew Brettler, a lawyer for Armie Hammer, said (via Vanity Fair), "All interactions between Mr. Hammer and his former partners were consensual. They were fully discussed, agreed upon in advance with his partners, and mutually participatory. The stories perpetuated on social media were designed to be salacious in an effort to harm Mr. Hammer, but that does not make them true."
In February 2020, Hammer's former wife Elizabeth Chambers — the mother of their 6-year-old daughter Harper and 4-year-old son Ford — addressed the controversy in an Instagram post. She shared a photo of a beach at sunset and wrote in the caption that she had been attempting to process all the allegations made against her ex, writing that she was "shocked, heartbroken, and devastated." She continued, "Heartbreak aside, I am listening, and will continue to listen and educate myself on these delicate matters. I didn't realize how much I didn't know." Chambers also voiced her support "for any victim of assault or abuse and urge anyone who has experienced this pain." Hammer and Chambers announced their split in July 2020.

If you or someone you know is dealing with domestic abuse, you can call the National Domestic Violence Hotline at 1−800−799−7233 or TTY 1−800−787−3224. You can also find more information, resources, and support at www.thehotline.org.
If you or someone you know has been the victim of sexual assault, you can call the National Sexual Assault Hotline at 1-800-656-HOPE (4673) or visit RAINN.org for additional resources.