Hilary Duff's TMI About Her Pregnancy Is Turning Heads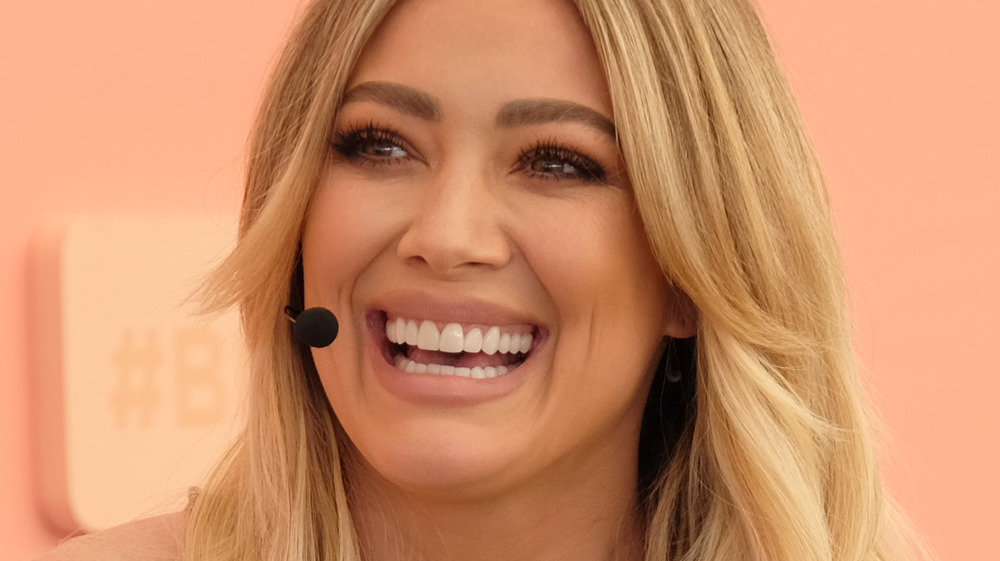 Sarah Morris/Getty Images
Hilary Duff is expecting her third child, and the pregnancy seems to have taken an unexpected turn. The Younger actor opened up to Brooke Baldwin, who was guest-hosting The Ellen DeGeneres Show, about her pregnancy and what she's been up to in quarantine.
Duff was a hot topic in 2020 after the actor announced the highly-anticipated reboot of her popular Disney Channel series Lizzie McGuire would not be seeing the light of day. The actor seemingly was the one to call off the reboot, after Disney would not allow for the series to move to another streaming service to give Lizzie McGuire a chance to come back authentically as a 30-year-old (via CBS News).
In the meantime, Duff kept herself busy wrapping filming of her hit series Younger, while growing another child in her belly! The new bundle of joy will be Duff's third child, and the new baby has already come with many surprises.
Hilary Duff got a surprising pain during her pregnancy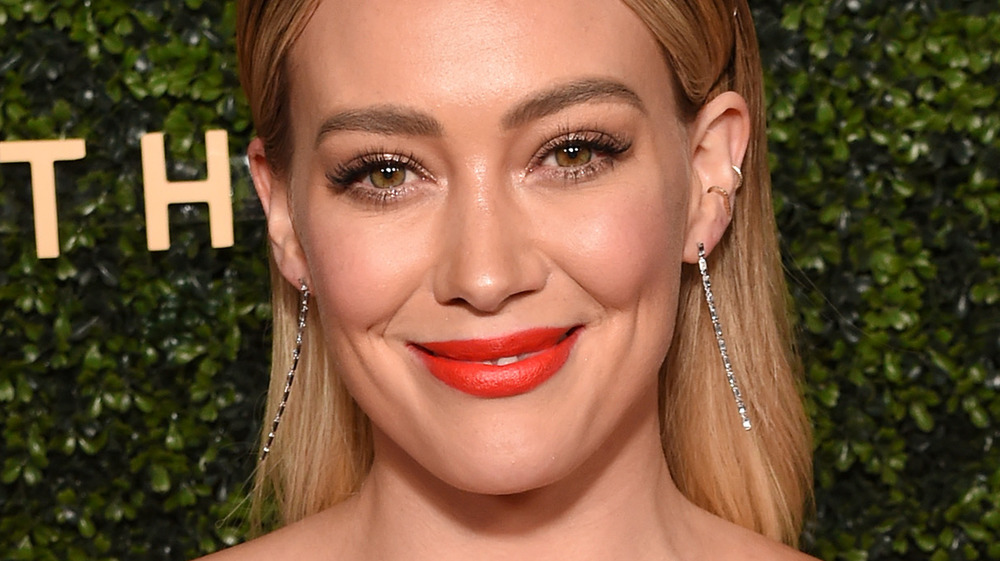 Michael Kovac/Getty Images
Actor Hilary Duff and her husband, musician Matthew Koma, have decided not to find out the sex of their unborn baby. But fielding questions from fans is far from the biggest pregnancy pain for Duff.
In her appearance on The Ellen DeGeneres Show, Duff shared that despite this being the "best" pregnancy "so far," she was experiencing a striking pain in her crotch. "I texted my midwife the other day and I was like, 'What's up with the stabbing pains in my vagina? I'm not feeling this,'" said the Younger star. "It feels awful, like you're being struck by lightning! And she just wrote back and she was like, 'Oh, lightning crotch,' like it was no big thing."
Yep, you read that right... lightning crotch. After first laughing it off, Duff revealed the pains are "quite traumatic.'" The actor continued, "It'll just strike and all of a sudden and you're, like, doubled over and then it's gone." According to Duff, the baby is getting ready for birth by lowering, which causes the sudden pain. The movement isn't all bad, as the actor claims it opens up room for her to breathe — just at a lightning cost.