Hilary Duff Is Unrecognizable In Isolation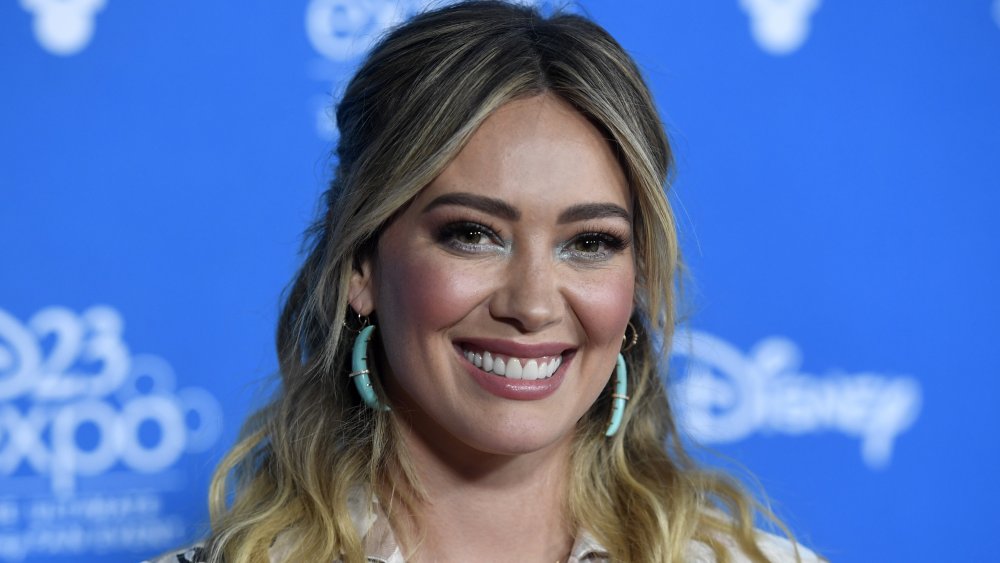 Frazer Harrison/Getty Images
Are you ready for a surprise? Hilary Duff did something drastic while in isolation! Amid the coronavirus pandemic, stars have kept to themselves and hung out with their families in order to remain isolated due to the stay-at-home orders, which were put in place to help prevent the spread of the virus.
While the coronavirus has affected stars' lives in different ways, one thing that fans have surely noticed is that many well-known figures are starting to look totally unrecognizable. Joe Manganiello seemed like a totally different person without his beard, Helen Mirren shared a surprising selfie (for a good reason), and Jennifer Love Hewitt added some hot pink highlights to her normally dark hair.
As for Duff, it seems that the performer, who's no stranger to experiencing a stunning transformation, may have been inspired by Hewitt because the singer decided to embrace her wild side, which happened to involve a major change in her appearance that's just as colorful.
Hilary Duff is feeling blue (but not in the way that you think)
Hilary Duff is definitely feeling blue. No, she's not sad. Instead, the singer decided to use her time in isolation to embrace a cool new hair color. The star, who is usually either blonde or brunette, took to Instagram on April 12, 2020, to show off a bright blue 'do.
While Duff was surely trying out the color to please herself, the singer's fans were definitely into the change. "I don't know how you can look at Hilary Duff with blue hair and not be in love," one Twitter user wrote. Another follower added, "Hilary Duff's blue hair... speaks to me...." Frankly, Duff is even inspiring others with an obviously impressed admirer admitting: "Hilary Duff has blue hair and now I want blue hair."
However, just 10 days later, the color was already growing out and fading. Duff even took to her Instagram Stories and referred to herself while writing (via the Daily Mail), "[N]ext time she decides to dye her hair green during a pandemic... somebody be a friend and stop her." She ended her message with: "Love, murky green girl discovering grays by the day [WEEPING EMOJI]." Apparently, she'll either have to get her strands stripped or touch up her roots if she wants to keep the new color. And that's something she may, indeed, want to do since she has a sweet reason for going blue in the first place.
Hilary Duff had an adorable reason for dying her hair blue
Hilary Duff may or may not be regretting the fact that she dyed her hair due to the fact that it turned from bright blue to a greenish shade. Either way, this decision will surely have her taking a little more time to consider a possible change the next time around. Frankly, she explained to Cosmopolitan that she hadn't been planning to dive into a dye-job at all, but was motivated by her son, Luca. "My son was always asking me to dye his hair blue — he goes to a private school, so they're not allowed to," she said. "Since we're home, I'm like, 'Well, they can't really tell me you can't have blue hair for his Zoom meeting.' I'm the teacher now, so I'm making these rules."
The star also explained that while Luca hadn't actually changed his own hair color, she was eager to try it out as soon as the dye showed up. "It was really easy," she said. "I had no idea that my hair is so dark because I haven't seen my actual color in years. My roots are jet black and whatever was blonde on the bottom took the hair color really well. Who knows what it's going to look like in a week, but it looks kind of fun right now." 
Since isolation isn't easy, it definitely helps to be able to embrace fun, new things whenever and however possible.