Why Twitter Is Mad At President Biden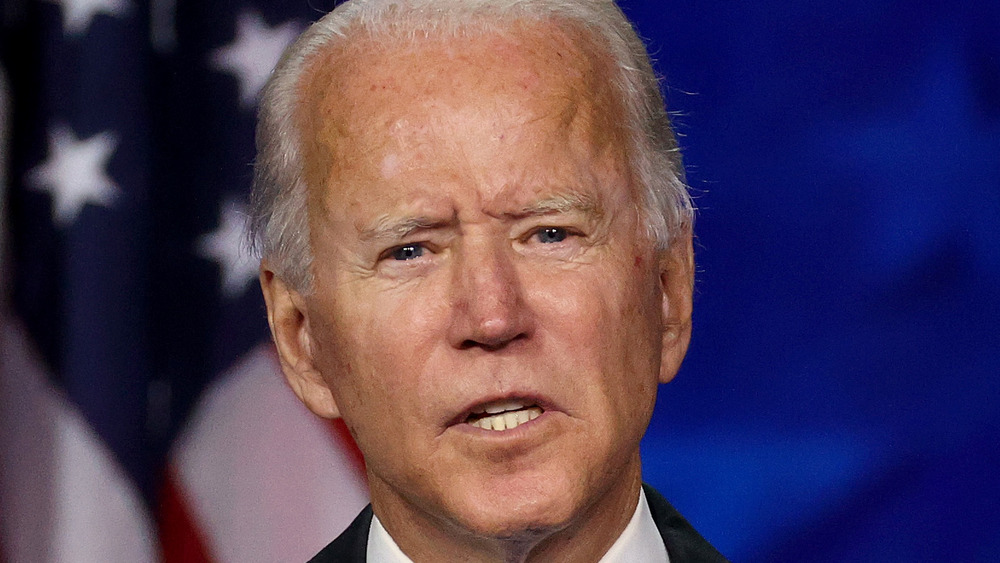 Win Mcnamee/Getty Images
President Joe Biden is getting slammed on Twitter just two months after replacing Donald Trump in office. According to CNN, President Biden spoke to the nation in the first prime-time address of his presidency on March 11, 2021. President Biden, who famously picked Kamala Harris as his vice president, asked Americans to do their part in helping the country return to some sense of normalcy following the COVID-19 pandemic. While Biden said that he would do his part and "relent until we beat this virus," he asked that Americans also do their due diligence in bringing the country back to pre-COVID times. "I need you to get vaccinated when it's your turn and when you can find an opportunity. And to help your family, your friends, your neighbors get vaccinated as well," he said before revealing that there was a good chance that things could return to normal by the 4th of July.
Biden also directed all states to make all adults 18 and over eligible to receive the vaccine by May 2021, per the New York Post. In the speech, he touted his administration for rolling out the vaccines so quickly. So why is Twitter mad at President Biden? Keep scrolling to find out.
Twitter is criticizing President Biden's vaccine rollout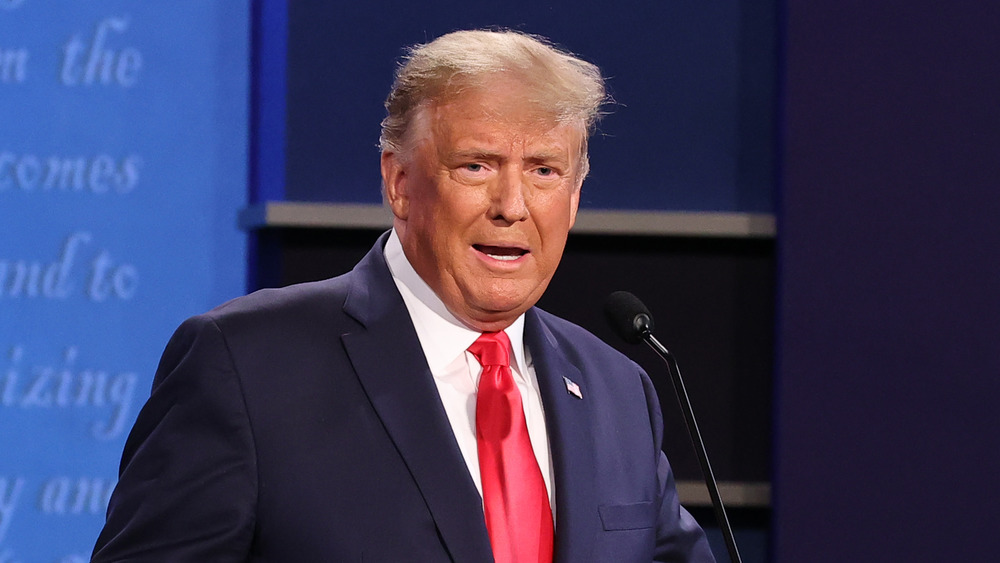 Chip Somodevilla/Getty Images
Many people took to Twitter to express their anger over President Joe Biden taking all the credit for the vaccine rollout while choosing not to mention former President Donald Trump for his "Operation Warp Speed." While some people posted memes and GIFs, others used words to lash out at President Biden. "I read that it takes many years to develop a vaccine," one user tweeted. "Under President Trump's Operation Warp Speed, the vaccine was produced in ten months... This amazing feat was done while Joe Biden was hiding out in his basement. Now, Sleepy Joe, is claiming credit." 
Actor Terrence K. Williams also sent out a tweet to his 1 million followers. "WHO LET HIM OUT THE BASEMENT? Joe Biden is taking credit for the things President Trump made happen in this horrible #PresidentialAddress Operation Warp Speed created by Trump is the reason why the rollout of the vaccine is successful," he wrote. "GO BACK TO SLEEP JOE."
Prior to President Biden's address, Trump released a statement from his office (since his Twitter account is banned) to take credit for the vaccine, per Vanity Fair. "I hope everyone remembers when they're getting the COVID-19 (often referred to as the China Virus) Vaccine, that if I wasn't President, you wouldn't be getting that beautiful 'shot' for 5 years, at best, and probably wouldn't be getting it at all," he said in the statement.