The Real Reason A Royal Expert Is Calling Meghan Markle Misleading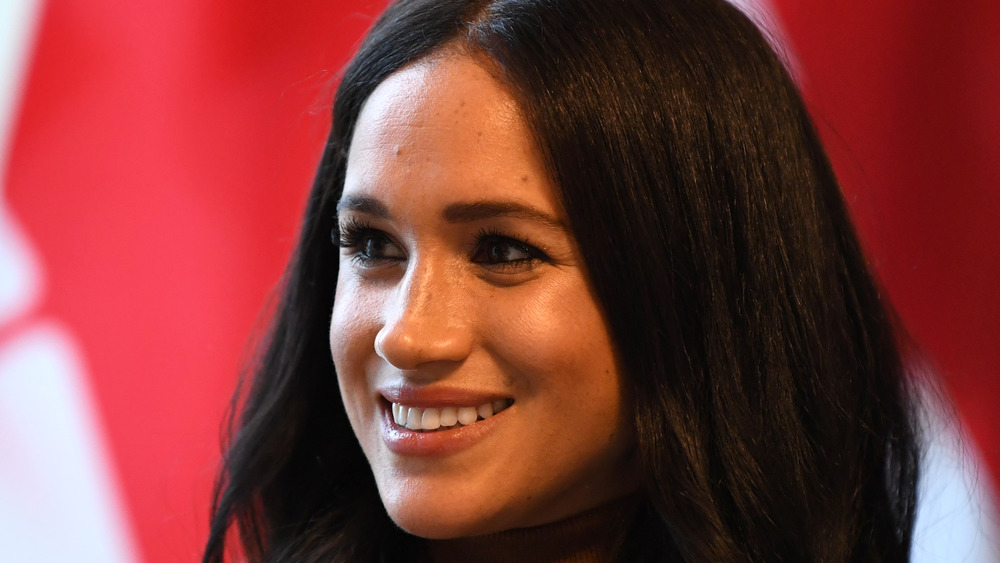 Wpa Pool/Getty Images
Meghan Markle and Prince Harry told their side of their royal story in the tell-all interview that aired on CBS on March 7, 2021. The head-turning sit-down covered a variety of topics, from Meghan's struggle with her mental health as a working member of the British royal family and becoming a mother to Prince Harry's current relationship with his brother Prince William.
Despite Meghan and Harry's continuous fight to be treated with more respect from the media, their interview was immediately bashed by both the media and Meghan's family. Meghan's half-sister Samantha Markle, for instance, said Meghan was being disingenuous during the interview, and former Good Morning Britain host Piers Morgan, who is a notorious critic of Meghan, said he wouldn't "believe her if she read me a weather report (via Metro)."
To add onto the pile of insults they have received since the interview aired, a royal expert has now expressed that she believes Meghan was deceptive while recounting her time as a senior member of the royal family. Keep scrolling to learn why she feels Meghan was misleading.
A royal expert said Meghan Markle's recollection of events was misrepresentative of what actually happened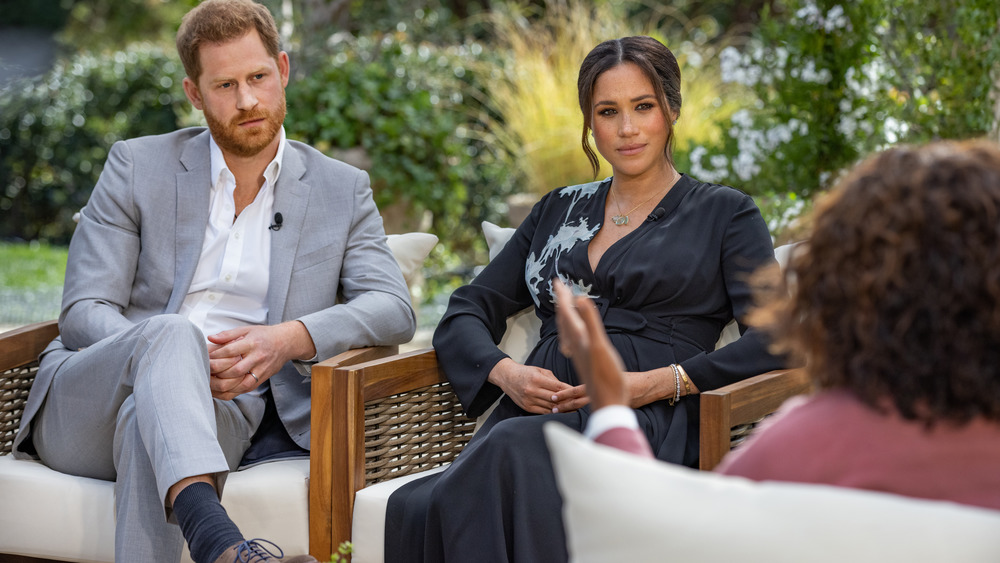 Handout/Getty Images
According to royal expert Katie Nicholl (via the Daily Mail), Meghan Markle was a bit misleading when it came to describing the issues that involved baby Archie. During the intimate interview, Meghan expressed her heartache over members of the royal family being concerned about what Archie's skin color would be since Meghan is half Black. From that conversation, she moved into her disappointment that her baby would not be automatically given a royal title. "I think it was disingenuous to throw all this together and suggest that Archie wasn't a prince because of the color of his skin. I think it was misleading," Nicholl said while on The Royal Beat, a British television program. Furthermore, Nicholl stated that both Harry and Meghan would have known that it was not protocol for Archie to be born with a royal title, and that his title would traditionally come once Prince Charles, Harry's father, takes the throne.
However, Nicholl did defend Meghan in stating that the monarchy needs to pay attention to Meghan and Harry's concerns. "It is like nothing has been learnt from Diana," she commented. "It makes the institution look like it's stuck in another era when what is crucial to the monarchy's survival is its progression." Meghan has often been compared to the late Princess Diana, Prince Charles' first wife, who also struggled relating to the royal family.