What Armie Hammer's Ex-Wife Supposedly Found That Made Her Suspect He Was Cheating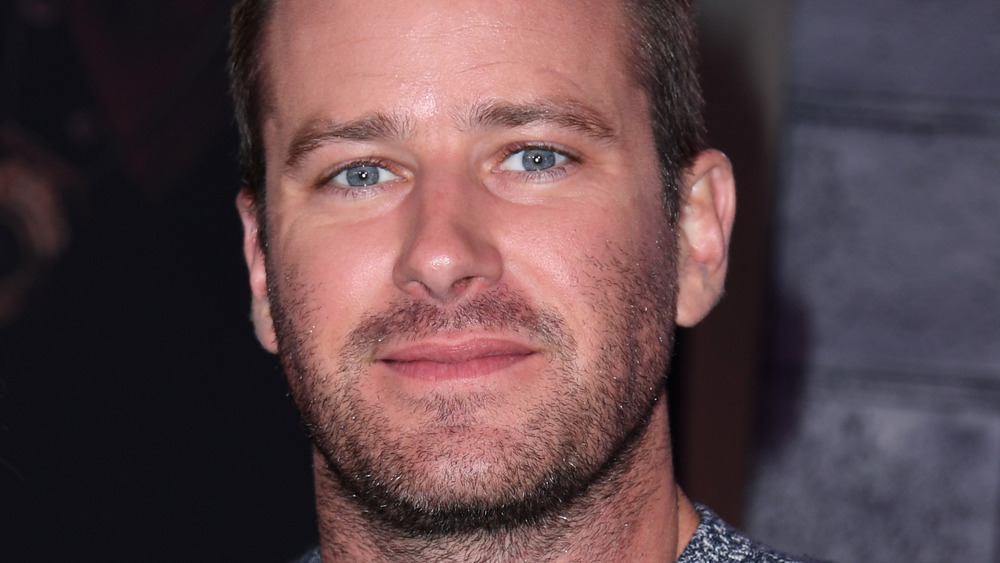 Jon Kopaloff/Getty Images
For actor Armie Hammer, 2021 has not exactly been a walk in the proverbial park. Hammer, who spent much of 2020 quarantined with his family in the Virgin Islands (relatable, right?), returned to the U.S. in July 2020 after his wife of more than a decade, Elizabeth Chambers, filed for divorce, according to a recent exposé from Vanity Fair.
Hammer was spotted with various short-term flings throughout the fall, and that is when things started getting really messy. Just weeks into the new year, rumors began to circulate about Hammer's "unconventional" private life. At first, they seemed too wild to be true. Twitter went crazy when a woman said Hammer was into some intense BDSM, including cannibalism (with screenshots to prove it). Soon enough, other women came out of the woodwork claiming that Hammer had also expressed interest in cannibalism to them. However, more disturbing than Hammer's weird fantasies — all of which Hammer has refuted — were the allegations of abuse by his exes, per People.
This renewed interest in Hammer's bizarre and disturbing personal life led to an influx of articles about the disgraced actor, including the aforementioned Vanity Fair exposé. Among the many revelations in the Vanity Fair article, which chronicled Hammer's equally disturbing family history, was the revelation about how Chambers discovered he was cheating on her in the first place. Here's what we know.
Elizabeth Chambers was suspicious of Armie Hammer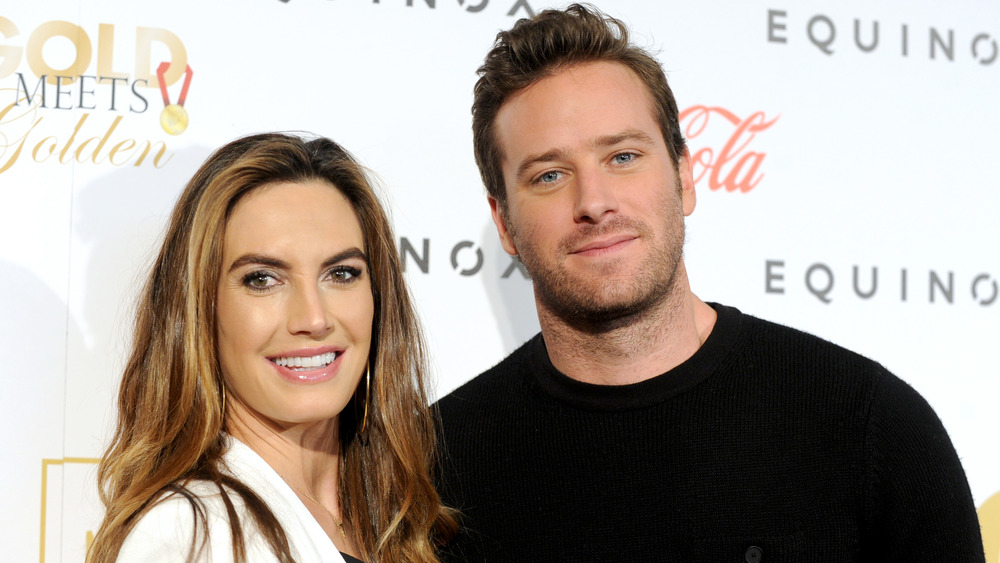 Emma Mcintyre/Getty Images
According to recent reports, Armie Hammer's marriage to Elizabeth Chambers was anything but easy. The pair married in 2010 after a long platonic-turned-romantic relationship, per People. Ten years later, the two filed for divorce, with Hammer leaving Chambers and his children in the Virgin Islands during the coronavirus pandemic.
For Chambers, the final straw was Hammer's repeated infidelity. Chambers first became aware of Hammer's wandering eye in 2017 shortly after the birth of their second child, Ford Douglas Armond, per People. According to a family friend who spoke to Vanity Fair, Hammer approached Chambers sometime after welcoming their son and confessed to being unfaithful, although he swore it was a one-time thing.
But it turns out it probably was not. A few years later, after some pricey family therapy, Chambers reportedly found inappropriate text messages between Hammer and an unnamed co-star, indicating he was having an affair. At some point, she allegedly received a "raunchy" text message from Hammer intended for someone else, per People. All in all, though, Chambers was willing to work through the problems, but like so many other couples, the stressors of 2020 were a breaking point. Chambers filed for divorce days after Hammer left their family in the Virgin Islands, per Vanity Fair. Hammer, on the other hand, continues to deal with the fallout from these explicit allegations.