Mandy Moore Opens Up About Her Traumatic Birth Experience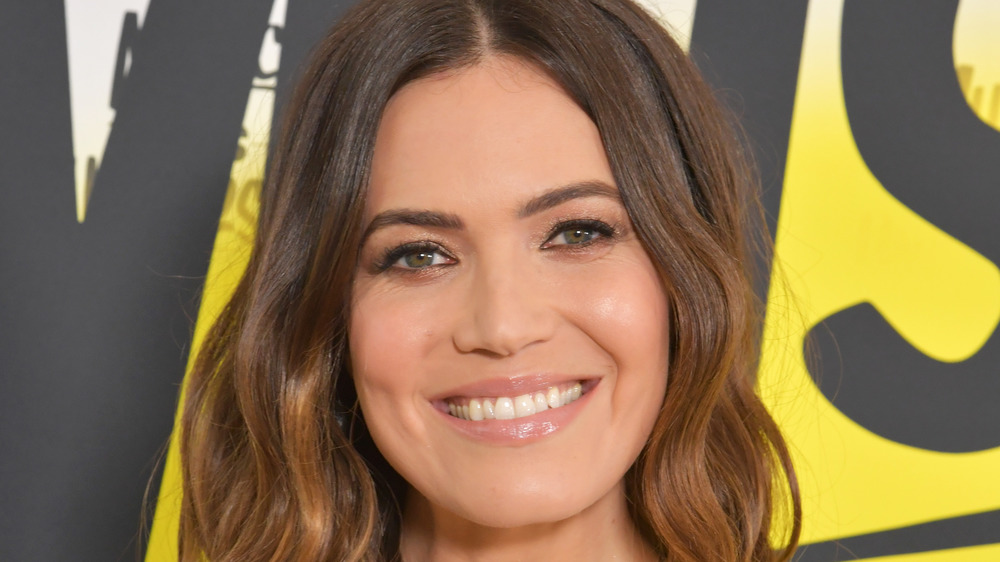 Lester Cohen/Getty Images
Since welcoming her son August, Mandy Moore has shared the details of her "intense" and "harrowing" birth experience. The This Is Us actor announced that her baby had arrived in February 2021 via a sweet Instagram post, writing: "We were prepared to fall in love in all sorts of brand new ways, but it goes beyond anything we could have ever imagined." Moore then revealed that she was "still processing how Gus's birth unfolded with utter gratitude for my body, my support team and the journey our sweet boy took to meet us," alongside another picture taken by her doula.
But Moore's journey toward motherhood was less peaceful than these idyllic snaps might suggest. "My plan was to do an unmedicated home birth," the actor told the Informed Pregnancy Podcast (per People). "And then things had to shift and I was getting to go to the hospital and still have midwifery care... But I still wanted to have an unmedicated birth."
"But while I was in the car on the way to the hospital," Moore continued, "I was like, 'Taylor, I'm getting an epidural. I don't want you to be mad at me, but that's what's happening when we get to the hospital.'" However, once she arrived at the hospital after a 40-minute drive, her platelets dropped "exponentially" and Moore's anesthesiologist ultimately decided  that they could not safely administer an epidural anyway. Moore described the labor pains as a "wave" and revealed that for her, it was "all about instinct".
Mandy Moore and Taylor Goldsmith 'can't wait' to have another child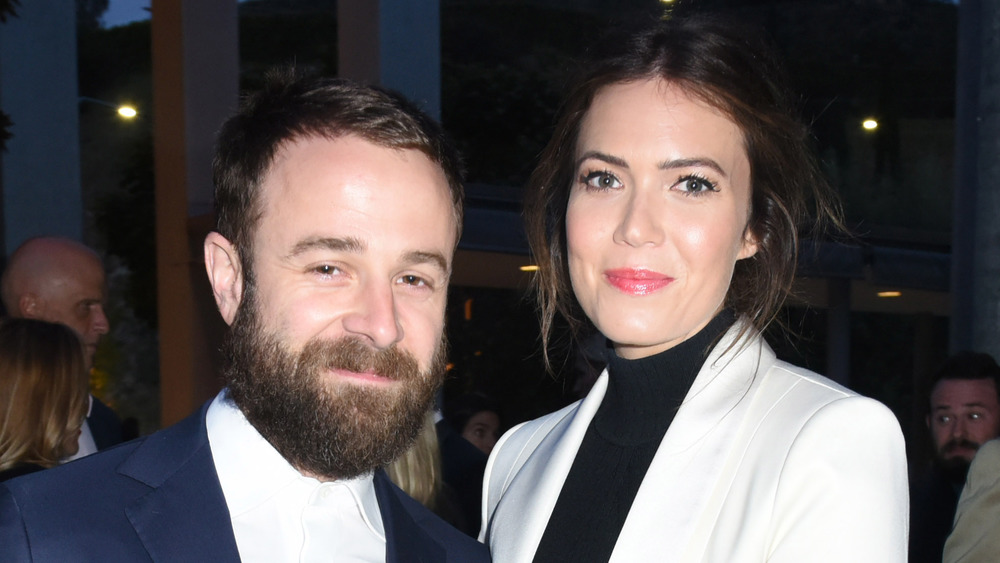 Vivien Killilea/Getty Images
August, better known as Gus, is Mandy Moore's first child with husband Taylor Goldsmith, as Billboard reported. She married the Dawes frontman in 2018 and described him as "sweet" during her childbirth, although she found it an ultimately "insular" process. "It's like you're on this trip, you're on this acid trip or something. I was in my own head, doing my own thing," Moore explained (per People). She was particularly confused when doctors found that the baby's heart rate had started to drop three hours after she first started pushing.
"The OB was just literally like, 'Okay, show's over.' Seven people walked in and he's like, 'So this is a vacuum and I'm going to attach this to the top of his head. And when I tell you to push, I want you to push harder than you ever have,'" she remembered. "It all happened so quickly."
"Without even batting an eye, someone put him on my chest, he had a little hat on and it was just so unexpected," Moore continued, describing it as the "highest" she had ever felt. "My husband was crying... And I just couldn't believe that it was over because it happened so quickly." Despite the chaos and confusion surrounding her son's birth, Moore expressed how "grateful" she was and declared that she "couldn't wait" to do it again. "I've never felt this kind of love," she enthused. "That's why the tearing, all of it, it doesn't exist. It doesn't matter."