The Real Reason Mandy Moore's Pregnancy Was So Unexpected
Michael Kovac/Getty Images
Following the end of her six-year marriage to musician Ryan Adams, which she later described as "psychologically abusive," in 2016, Mandy Moore found the one when she met Taylor Goldsmith. The actress and Dawes frontman first connected on Instagram, began emailing back and forth, and wasted no time getting engaged. Goldsmith popped the question in September 2017, per Women's Health, and they tied the knot the following year. They've enjoyed a sweet marriage ever since, and it's about to become even sweeter as the This Is Us star announced on Sept. 24, 2020 that she's pregnant.
Moore posted a series of black and white images to Instagram, showing her hubby cradling her small but visible baby bump. She wrote, "Baby Boy Goldsmith coming early 2021." Following the announcement, the actress gushed about motherhood, saying she was ready to be a mom, and despite the initial secrecy, she's been keeping fans up-to-date with regular pregnancy updates. But surprisingly, Moore's pregnancy was unexpected at first. Here's why.
Mandy Moore's first pregnancy has had ups and downs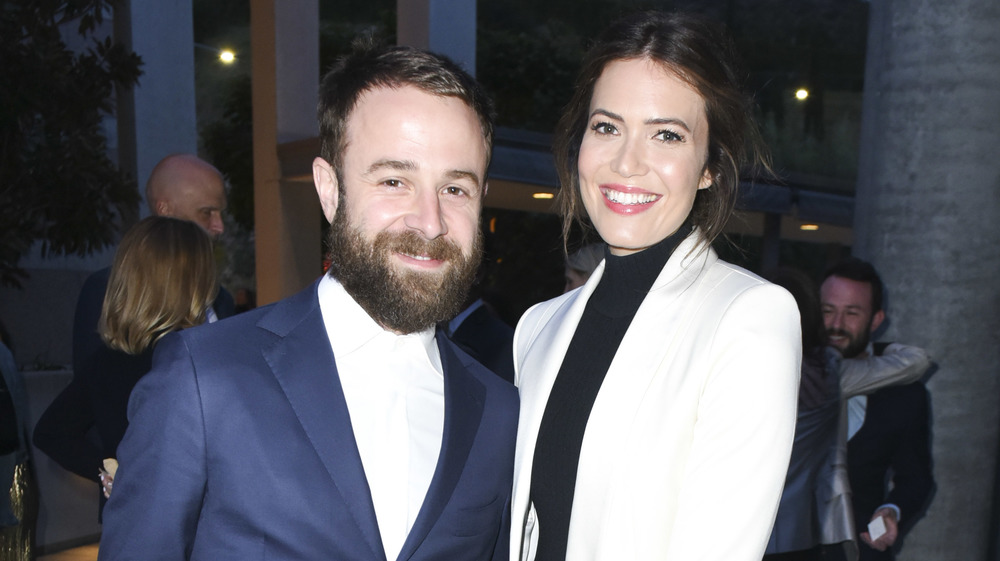 Vivien Killilea/Getty Images
Mandy Moore may have been excited about her first pregnancy, but it got off to a rocky start. As she revealed on The Jess Cagle Show in November 2020, she was "really sick in the beginning — super sick." Sharing that she "literally woke up and was sick all day long," Moore confessed, "I couldn't eat, I lost a bunch of weight. I just stayed in bed all day, but I know that's not the case for everybody, that it sometimes can persevere for the entire pregnancy. So, I'm lucky that that kind of trailed off and I feel much better now," she confided, noting that much of her energy was back. 
Just a few weeks later, she shared another positive (if cheeky) update, posting a bathroom selfie on Instagram and joking, "30 weeks with this tiny kickboxer." Then, things took an unexpected turn and the nausea returned. Sharing her third-trimester challenges, Moore used an Instagram Story to pose an important question to her fans, saying, (via E!), "Question for third trimester pregnant friends — is anyone else suddenly nauseous, exhausted, and weepy? What the heck? I feel like everything just turned on a dime."
Through all these ups and downs, Moore has managed to stay remarkably positive. Before she got pregnant, she says she wasn't sure she'd even be able to become a mom.
Mandy Moore was 'hesitant to believe' her pregnancy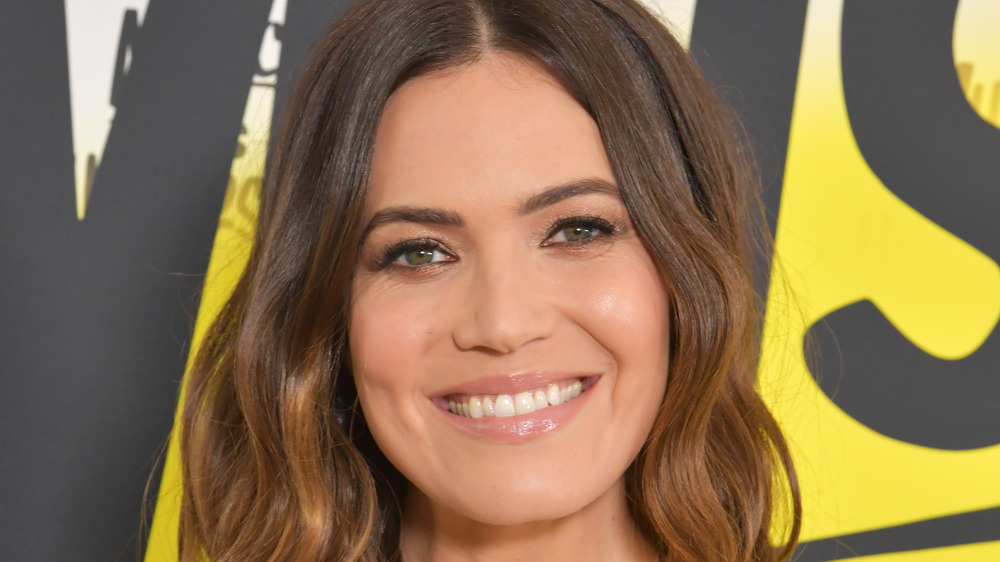 Lester Cohen/Getty Images
Mandy Moore has been exceptionally candid about her pregnancy since her announcement in September 2020, and in January 2021, she told Romper that she didn't initially believe she would become a mom. 
Opening up about her fertility struggles, the Tangled actress revealed that she went in for ovulation tests, met with fertility specialists, and learned that she'd need to undergo surgery to "fix my uterus and hopefully get rid of the endometriosis, if it was there." Shortly before the potential surgery, however, one fertility specialist told her that she was ovulating and that there was a slim chance she could get pregnant. Moore admits she didn't take the information seriously... then she got pregnant. "Because of this issue with my uterus, I was very hesitant to believe it and put any stock in it," she admitted. "I sort of was holding my breath until 12 weeks."
In fact, she's still not fully believing it. Noting that the reality of motherhood is only just starting to sink in, she said it's "the little things kind of get me. I was online buying pacifiers yesterday and I just turned to my husband and I was like, 'It's real!' There's going to be a little human that needs a pacifier."