Mandy Moore Says She's Ready To Be A Mom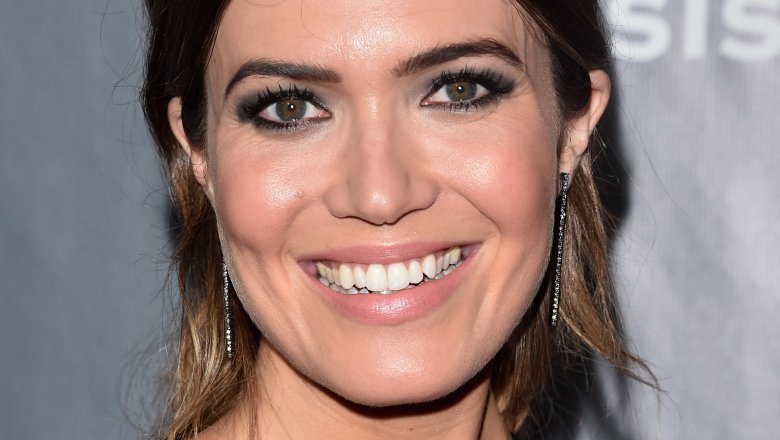 Getty Images
The This Is Us star is hinting that there may be some baby news in the near future.
In a preview clip for her upcoming appearance on Sunday TODAY With Willie Geist, which will air on Sunday, Oct. 29, 2017, Mandy Moore opened up about her hopes of becoming a mother. "I've always wanted to be a mom. Yeah!" she began (via Us Weekly). "I think I was waiting for the right person and the right time and for that to sort of coincide. And I think that's definitely the next chapter for me, sooner rather than later."
The "Candy" singer certainly seems to have found the right person. As Nicki Swift previously reported, Moore, 33, became engaged to musician Taylor Goldsmith, 32, in September 2017. As far as timing goes, the greatest concern for the Tangled star seems to be balancing a pregnancy with her busy This Is Us filming schedule, especially now that the hit NBC drama is well into its second season.
"I gotta figure it out with the show and how I can kind of time it out correctly," Moore, who recently opened up about her "nontraditional family," explained. "But yeah, I'm excited. They can computer alter my body, I can hold a lot of bags, or like shopping baskets in front of me."
For now, the singer-actress is focusing on her upcoming nuptials, which will be a quiet affair. "This is my second go-round," Moore, who was previously married to singer Ryan Adams, recently said. "I feel like I eloped before and I think I'll probably keep it very small again....I think it'll be just as small with family and friends."
And when she and Goldsmith do decide to expand their family, Moore thinks they'll make a great parenting team. "We fell in love before we'd even really held hands or kissed or anything," the "I Wanna Be With You" singer previously told People. "It was great....I feel incredibly understood and supported. I feel incredibly lucky to have somebody who is like, 'I got your back.' I found the right person and I feel like we can handle anything together."