Mandy Moore Reveals She Met Her Fiance On Instagram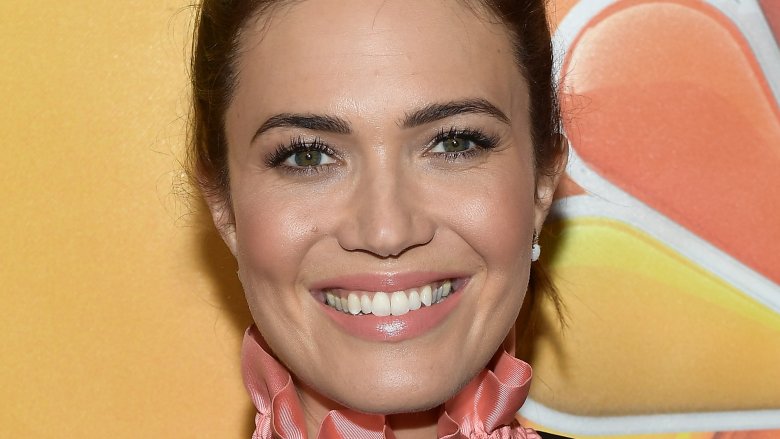 Getty Images
The This Is Us star and her fiancé had a 21st-century courtship.
Mandy Moore opened up about her recent engagement to musician Taylor Goldsmith in her People cover story published on Wednesday, Oct. 25, 2017. During her exclusive interview, she revealed that the two met on social media after she basically fangirled over her future beau's rock band, Dawes.
"I took a picture of their album and posted it on Instagram," Moore told the magazine. "Somehow, Taylor saw it and sent a note to me. We started emailing back and forth, then we went on a date and the rest is history. Thanks Instagram, for helping me meet my fiancé!"
"We spent hours FaceTiming each other. We fell in love before we'd even really held hands or kissed or anything," the "Candy" singer continued. "It was great....I feel incredibly understood and supported. I feel incredibly lucky to have somebody who is like, 'I got your back.' I found the right person and I feel like we can handle anything together."
As Nicki Swift previously reported, Moore, 33, and Goldsmith, 32, got engaged in September 2017 after dating for two years. Moore, who is currently planning her return to music, was previously married to singer Ryan Adams, 41. They finalized their divorce in June 2016 after seven years together.
Over the last few weeks, the Tangled actress has opened up about wedding planning but has made it known that the happy couple's nuptials won't be the massive event fans might expect. "I don't think I'm going to have a big, old affair," she told People earlier this month. "So think it will be small and quiet and private."
"This is my second go-round," the "I Wanna Be With You" singer explained to Us Weekly. "I feel like I eloped before and I think I'll probably keep it very small again. I've never been the girl that wanted to wear a white dress. No judgement, but it's not for me. I think it'll be just as small with family and friends. Quiet, no bridal magazines for me."