Mandy Moore Describes How Her 'Nontraditional Family' Grew Closer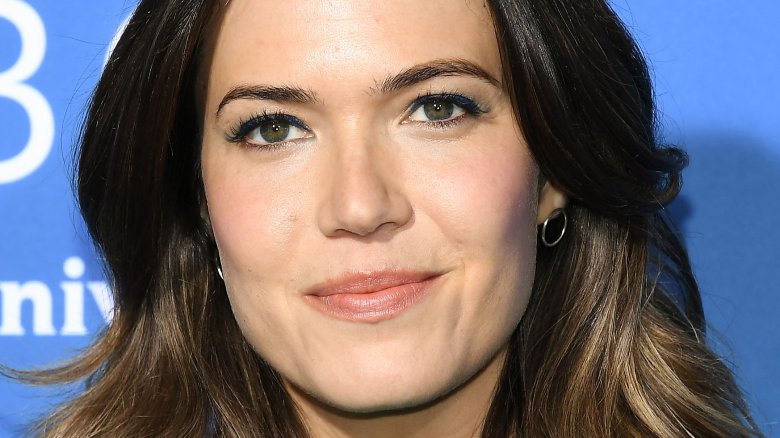 Getty Images
The This Is Us star is opening up about her family life.
In an interview with People published on Oct. 26, 2017, Mandy Moore explained how her family had grown closer after, surprisingly, her mother left her father for a woman. "Nobody is hiding who they are," Moore, whose two brothers have come out as gay, said. "There are no secrets in our lives."
Moore continued, "I love and support my mom and my brothers with my whole heart. And nothing makes me happier than seeing anybody live their authentic self, and to choose love. If anyone can find love, I support it, I salute you and I celebrate that."
Regarding some people's intolerance of the LGBTQ community, Moore admits she feels a "certain amount of protectiveness."
"I definitely won't stand for that," the 33-year-old went on. "But I feel like we're at a time in our culture when we're able to have a much more open dialogue. I'm encouraged and excited that eventually we're going to get to a point where none of this matters. Sexual preference or orientation just won't factor in anymore. I think we're inching closer to that."
Fortunately, Moore has a hit show to help shape the way people think about sexual identity, and it's clear she takes pride in working on a series with which so many viewers connect. "I think the audience can see themselves reflected in certain aspects of the show," Moore said. "I love that our show celebrates the idea of a nontraditional family." She noted, "I see my own family reflected in some ways."
As Nicki Swift previously reported, Moore will soon be expanding her family, as she's gotten engaged to longtime boyfriend Taylor Goldsmith. But don't expect to hear any big wedding plans from Moore or her fiancé anytime soon—she's just not interested in a big ceremony.
Moore, who was previously married to musician Ryan Adams, explained, "I feel like I eloped before and I think I'll probably keep it very small again. I've never been the girl that wanted to wear a white dress. No judgement, but it's not for me. I think it'll be just as small with family and friends. Quiet, no bridal magazines for me."
However, there is hope for some baby news in the future. In a preview for an episode of Sunday TODAY With Willie Geist airing on Sunday, Oct. 29, Moore told host Willie Geist, "I've always wanted to be a mom" (via Entertainment Tonight).
"I think that's definitely the next chapter for me," she stated.
Considering her role on This Is Us, we can definitely see motherhood in Moore's future.