Where Kobe Bryant's Daughter Was Just Accepted Into College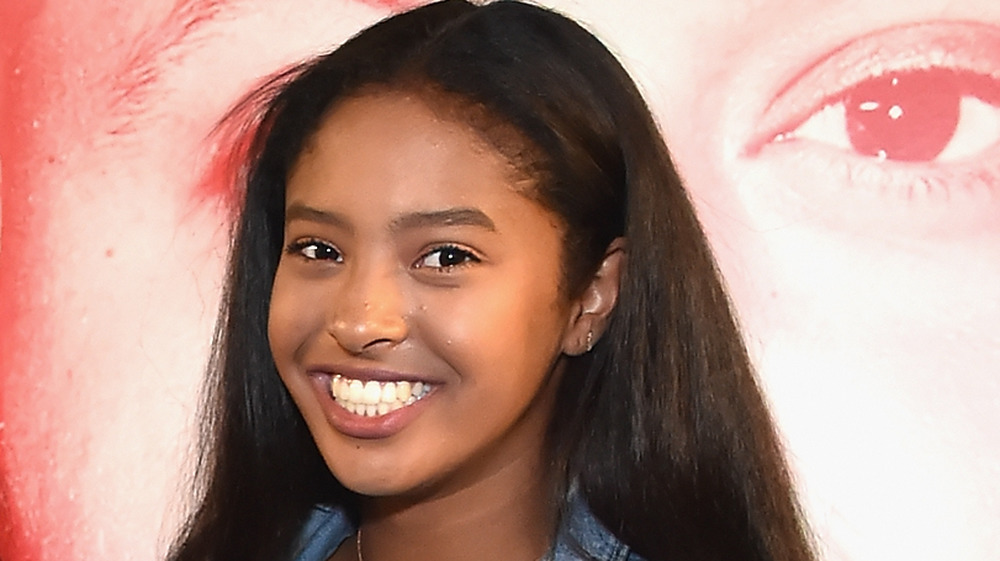 Kevin Mazur/Getty Images
Congratulations are in order for Natalia Bryant! The eldest daughter of late NBA star Kobe Bryant and Vanessa Bryant has received yet another acceptance into college. In March 2021, Natalia was accepted to Loyola Marymount University in Los Angeles, Calif., per Page Six. Vanessa took to her Instagram Story to proudly flex her first born's latest accomplishment. However, it seems that the proud mom isn't ready for her college-bound daughter's departure just yet. "So glad you got accepted but too far...j/k," Vanessa wrote, sharing a photo of the school's campus and tagging Natalia (via Page Six).
Natalia was previously accepted to the University of Oregon in February 2021, per Entertainment Tonight. Vanessa shared a screenshot of the acceptance letter offering Natalia a slot to join the university's class of 2025. The mom wrote on her Instagram Story, "Congrats @NataliaBryant." Natalia has a bright future ahead, and clearly a huge decision to make about where she wants to go to college. Keep scrolling to find out Natalia Bryant's plans for college.
Natalia Bryant has her eyes on these schools
One of the toughest aspects of senior year in high school is the college admissions process, and for Natalia Bryant, it's no different. Following her acceptances into Loyola Marymount University and the University of Oregon, Natalia is awaiting decisions from her top schools, New York University and the University of Southern California. Vanessa Bryant previously revealed Natalia's top schools in a January 2021 Instagram post, writing, "So cute. NYU is one of her top schools..@nataliabryant chose not to apply [early decision] to her top five schools. I will do my best to keep her in Cali just like I kept her daddy here. #CaliGirlForever." Additionally, she shared a snap of Natalia sporting a USC sweatshirt.
The exciting news for the eldest Bryant daughter just keeps on rolling — Natalia signed a contract with IMG Models in February 2021. According to the college-bound volleyball player, modeling has always been one of her dreams. "I have always been interested in fashion since a very young age. I have a love for the industry and ever since I can remember I wanted to model," Natalia said in a statement on the IMG Models Instagram account. "There is a lot to learn but I feel this is a great opportunity for me to learn and express myself creatively." Vanessa Bryant has every right to be a proud mom. Congratulations, Natalia!