Harry Potter Actor Katie Leung Makes A Disturbing Claim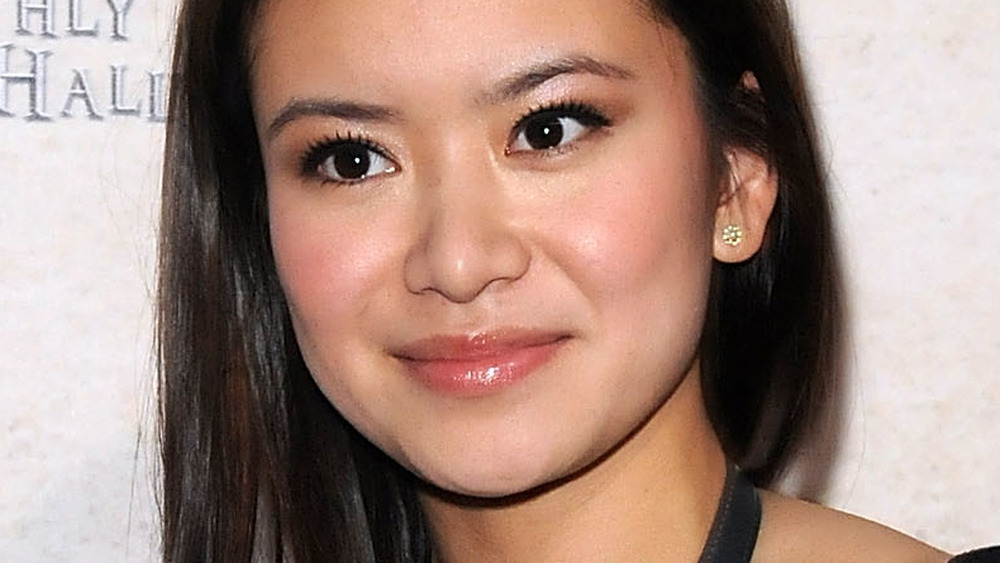 Gerardo Mora/Getty Images
The world quickly fell in love with Katie Leung when she starred in Harry Potter and the Goblet of Fire, the fourth film in the franchise. The actor captivated way more than just Harry's heart with her sweet personality when she gave life to Cho Chang, the main character's first love interest.
However, the Scottish actor, who is of Hong Kong descent, recently made headlines when she revealed that the reactions to her being cast as Cho was not all positive. Amid a wave of increasing mainstream awareness of the different types of racism that people of color face, more high-profile people and celebrities are sharing their own stories.
The issue surrounding racism has been in the news as of late following the two-hour long interview of Prince Harry and Meghan Markle with Oprah Winfrey on March 7, when the couple gave a shocking account of how the British royal family worried about how dark their son Archie's skin color might be when the duchess was pregnant, as Newsweek explained.
Leung recently shared how she faced racist negativity after being cast to play Daniel Radcliffe's girlfriend in the series on an episode of the Chinese Chippy Girl podcast released on March 8, as reported by BuzzFeed. Keep reading to find out what happened.
Katie Leung was told by publicists to deny racist attacks
Dave M. Benett/Getty Images
Katie Leung has opened up about the flurry of racist remarks that was directed at her from fans of the Harry Potter franchise. Back in 2005, Leung took to the internet to look herself up following the announcement that she had been picked to play Cho Chang and came across a series of negative comments on some websites, as per BuzzFeed's report.
"I was Googling myself at one point, and I was on this website, which was kind of dedicated to the Harry Potter fandom. I remember reading all the comments. And, yeah, it was a lot of racist sh*t," Leung was quoted as saying on the Chinese Chippy Girl podcast.
To make matters worse, the actor said that publicists told her to deny the racist attacks ever happened if she were ever asked about the issue because they hadn't "seen these websites," Variety detailed. Leung added that that was the only advice they gave her ahead of interviews, contending she never received any training to prepare her for dealing with the media.
Leung, who was 16 when she starred in Harry Potter and the Goblet of Fire, just accepted what they said, according to Variety. "I just nodded my head. I was like, 'Okay, okay,' even though I had seen it myself with my own eyes. I was like, 'Okay, yeah, I'll just say everything's great,'" she said, adding that she regrets not standing up for herself.
Variety reported that Warner Bros. Pictures, the studio that produced the Harry Potter films, declined to comment.