Why Twitter Is Seeing Red About Prince William's Statement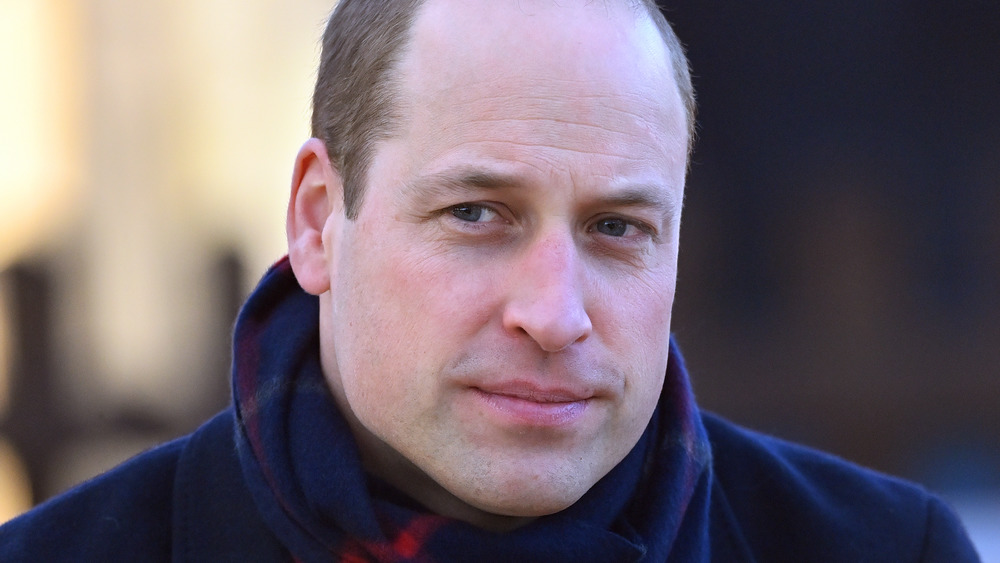 Pool/max Mumby/Getty Images
During Prince Harry and Meghan Markle's bombshell interview, the couple revealed that there were "concerns and conversations" within the royal family regarding what color Archie's skin would be when he was born. While Harry and Meghan refused to reveal which family member had these concerns, Oprah Winfrey later revealed on CBS This Morning that, "[Harry] did not share the identity with me but he wanted to make sure that I knew and if I had an opportunity to share it, that it was not his grandmother nor his grandfather that were a part of those conversations."
Meghan and Harry also revealed other situations where they experienced racial discrimination, including Archie not being given a title and, thus, not receiving security, breaking royal protocol. Naturally, this concerned the Duke and Duchess of Sussex, as Archie would be the first descendant of the queen who was a person of color. Buckingham Palace officially responded two days after the interview aired in the U.S. saying, "The issues raised, particularly that of race, are concerning," per an official statement. "While some recollections may vary, they are taken very seriously and will be addressed by the family privately."
So, what does Prince William have to say about the interview? After days of silence, he finally spoke out. Find out what he said and how Twitter reacted after the jump.
Twitter users are not pleased with Prince William's response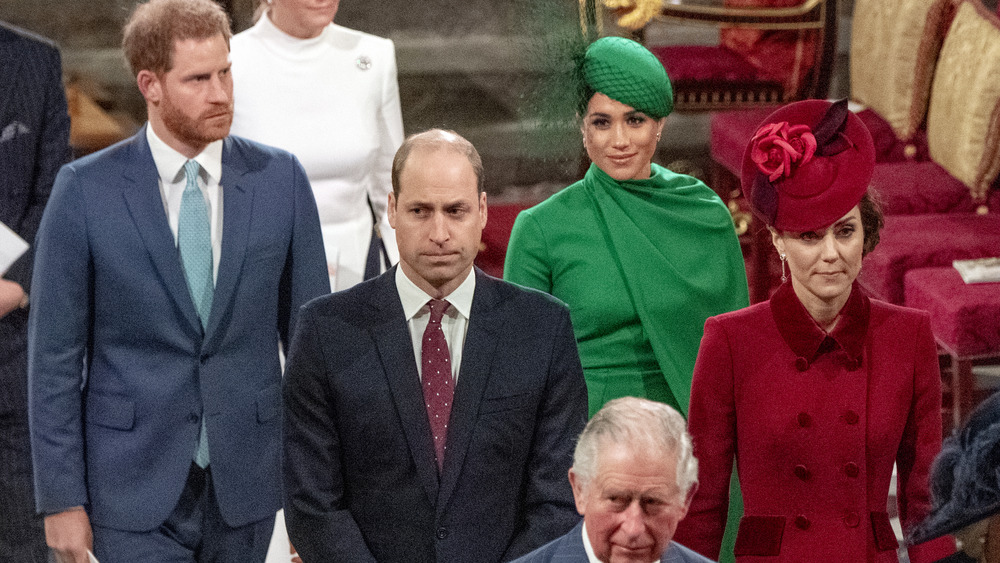 Wpa Pool/Getty Images
Three days after Prince Harry and Meghan Markle's interview aired in the U.K., Prince William told a Sky News journalist (via People), "We are very much not a racist family." When asked if he had reached out to Harry following the interview William said, "No, I haven't spoken to him yet, but I will do." 
Twitter users did not respond favorably to the Duke of Cambridge's claims that the royal family is not racist. One user wrote, "Prince William is making THE classic mistake that every racist makes. Question a black person's experience with racism. You don't get to do that William, you are a racist." One Twitter user pointed out, "Prince William just proved Harry & Megan's point that The institution and The firm would never come to their defense... yet would defend the other members of the family." 
Another user noted the history of racism within the monarchy, writing, "Prince William, the heir to a throne built on centuries and brutal imperialism, global degradation, numberless deaths & sustained policies of genocide, says in a mild tone of voice 'we are very much not a racist family' & promises to speak to his brother eventually." Another user threw some sarcasm William's way, writing, "Congratulations, Prince William! If your goal was to make things a thousand times worse, mission accomplished!"
Clearly Twitter thinks the royal family still has a lot of work to do.