How Khloe Kardashian Avoided A Wardrobe Malfunction On Live TV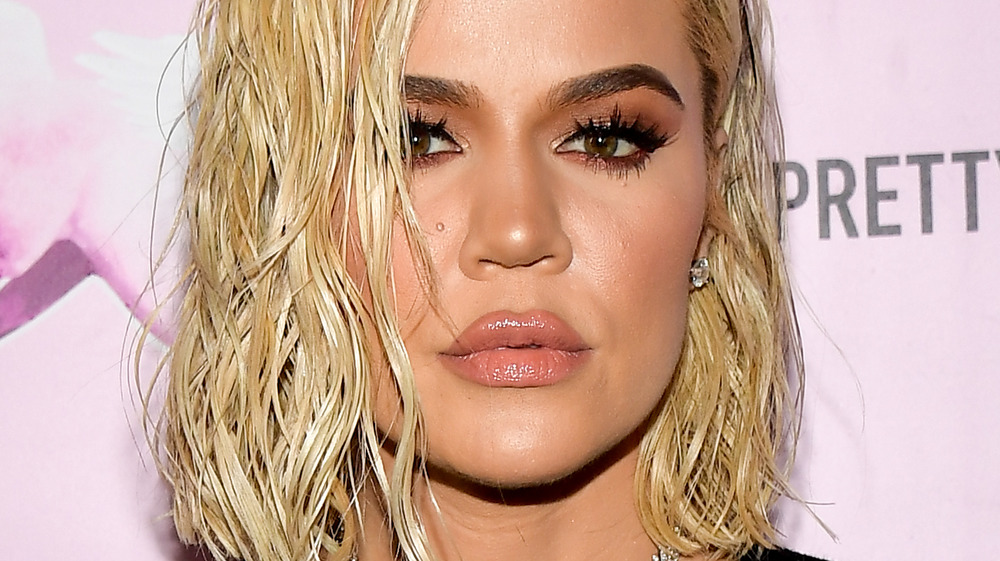 Matt Winkelmeyer/Getty Images
Like her four sisters, Khloe Kardashian has become a fashion icon. The reality star constantly shows off her style game and changing looks on her Instagram account, much to her 133 million fans' delight. Throughout the years, Kardashian's looks and fashion sense have gone through plenty of different phases, but she's always captivated her audience with her wardrobe choice. As fans know, Kardashian has enjoyed her fashionista status so much that she has made a career of it. According to Fashionista, Kardashian and Emma Grede co-founded Good American, a denim line aimed at curvy women, in 2016. The brand's success was evident on launch day when the duo did over $1 million in sales — yes, in a single day.
Kardashian built her brand around acceptance of all different body shapes and sizes, offering denim from 00 to 24. In an interview with Elle, Kardashian spoke proudly of what she and Grede had created. "It's a melting pot. In my family we all look so different. My nieces and nephews are so mixed and I don't want them to see one thing and think that's what beauty is," she shared of their models. "There should be no definition. It should be all colors and shapes and sizes."
And while Kardashian certainly knows what she's talking about when it comes to fashion, that does not make her any less of a victim to the dreaded wardrobe malfunction. Keep scrolling to find out how Kardashian avoided a wardrobe snafu on live TV.
Khloe Kardashian saved herself from a super awkward wardrobe malfunction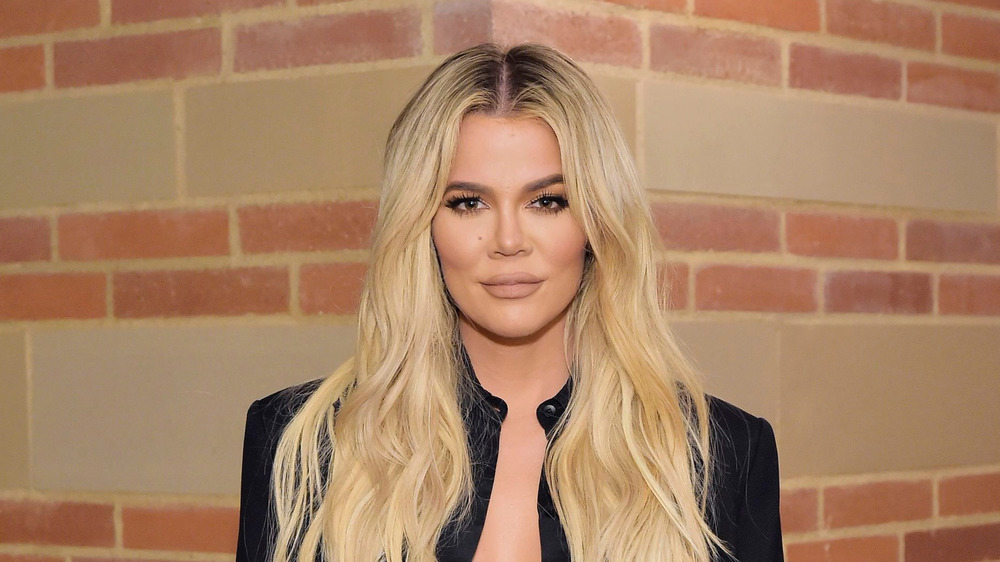 Stefanie Keenan/Getty Images
Khloe Kardashian revealed that she avoided a huge disaster during an appearance on The Ellen DeGeneres Show. In a recent interview with People, the Keeping Up With the Kardashians star recalled the incredibly awkward moment that took place before she walked out on stage with DeGeneres in October 2020. "I was wearing a shirt and backstage, the holes on the back [of it] ripped open," she dished. "And I was like, 'I don't have anything to wear and it's live TV!'"
Thanks to quick thinking, Kardashian avoided what could have been a super awkward moment. The mother-of-one found an oversized blazer to put on instead, giving her look a "menswear chic" vibe. Despite her quick thinking, Kardashian still shared that she was left to sweat it out during the entire interview. "But the whole time, I'm kind of scrunched over because I don't really have a top underneath," she recalled. "I'm like, 'Oh my gosh, what's happening?'"
Kardashian now says that she can look back at the moment and be glad that it ended up working out in her favor while noting that she was definitely her own "worst critic."