Tucker Carlson's Latest Statement About The Military Is Turning Heads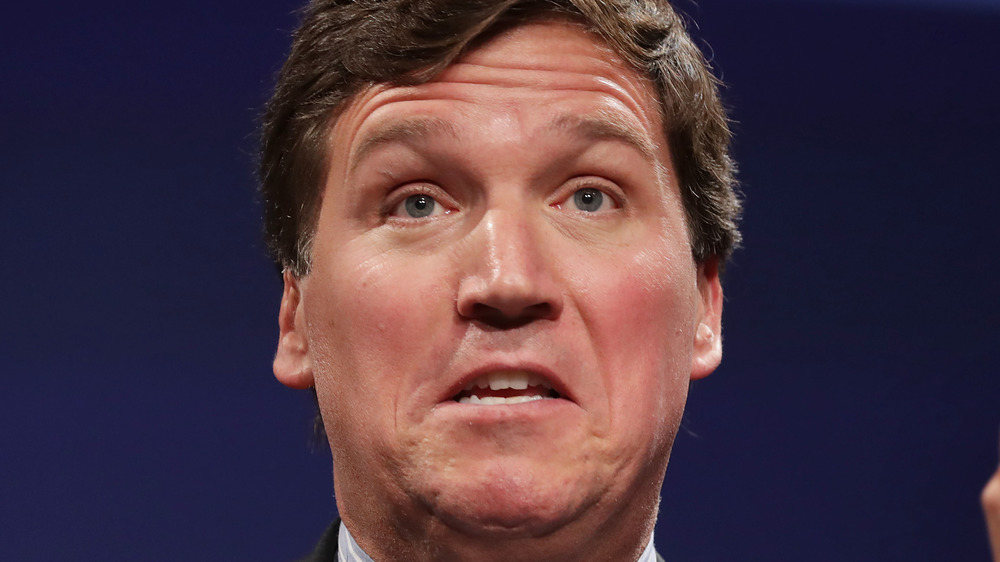 Chip Somodevilla/Getty Images
Tucker Carlson has turned the military and the Pentagon against Fox News with his explosive comments about women in the army.
Carlson, who hosts the network's top news show, was responding to a speech made by Joe Biden on International Women's Day 2021. Biden discussed new measures to make the American military "easier and safer" for women to join, per the BBC, which include updates to Army and Air Force regulations on hairstyles.
The military has also been developing "maternity flight suits" since 2020, which they plan to introduce for pregnant women to wear while conducting their "day-to-day duties." Carlson mocked the idea of maternity flight suits on his show, seemingly unaware that they are not intended for combat. He called the updates a "mockery," questioning the need for new regulations around hairstyles.
"Pregnant women are going to fight our wars. It's a mockery of the U.S. military," the conservative host declared, before comparing U.S. service members to the Chinese military.
The Pentagon and the U.S. Army hit back at the 'demeaning' tirade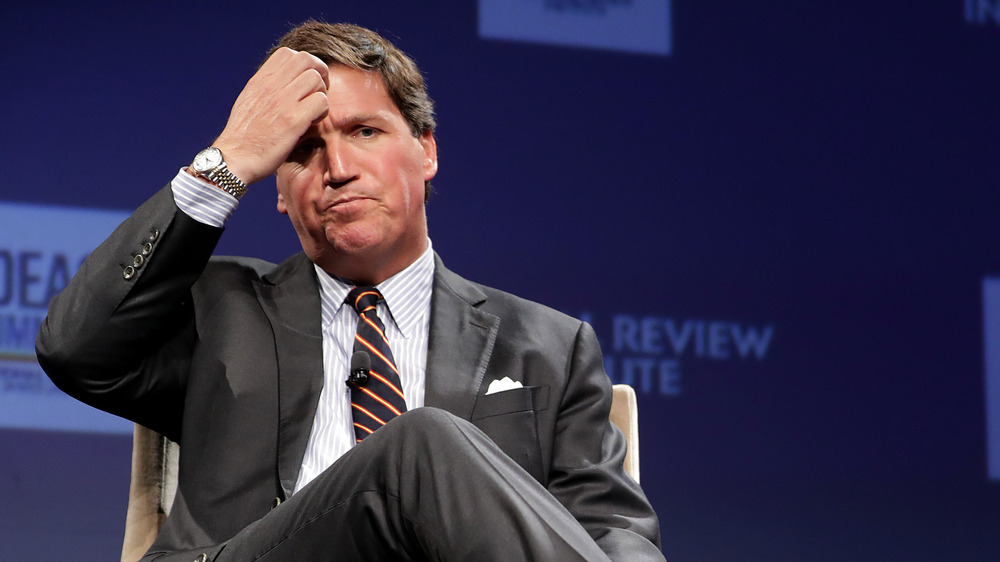 Chip Somodevilla/Getty Images
Tucker Carlson blamed Joe Biden and the Pentagon for introducing measures designed to encourage women in the military.
"While China's military becomes more masculine as it's assembled the world's largest navy, our military needs to become, as Joe Biden says, more feminine, whatever feminine means anymore since men and women no longer exist," Carlson continued in a transphobic aside, per NBC News. "The bottom line is it's out of control, and the Pentagon is going along with this. Again, this is a mockery of the U.S. military and its core mission, which is winning wars."
According to CNN, Pentagon and military officials were quick to respond to this rant. "Women lead our most lethal units with character. They will dominate ANY future battlefield we're called to fight on," Michael A. Grinston, the Sergeant Major of the Army, tweeted. "@TuckerCarlson's words are divisive, don't reflect our values. We have THE MOST professional, educated, agile, and strongest NCO Corps in the world."
Pentagon spokesperson John Kirby clarified that they would not be taking "personnel advice from a talk show host or the Chinese military." Per the BBC, Kirby added that he hoped Carlson would "realize the mistake he made and express some regret about the manner in which he essentially demeaned the entire U.S. military and how we defend and how we serve this country."
As The Independent reported, some service members have even called for Fox News to be banned from military bases and installations.