Alex Rodriguez Speaks Out About His Current Relationship Status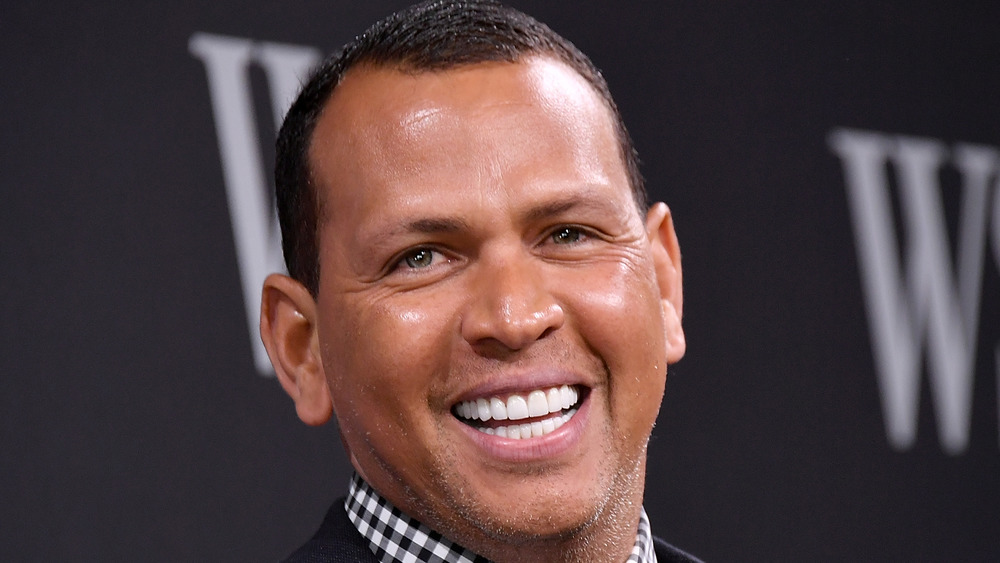 Michael Loccisano/Getty Images
Not long after reports claimed they had decided to split — effectively ending their two-year engagement — Alex Rodriguez and Jennifer Lopez released a statement to E! on March 13, 2021, to clear up any questions on their relationships status. "All the reports are inaccurate," the statement read. "We are working through some things."
Prior to this, Page Six reported that the alleged end of JLo and A-Rod's romance had stemmed from the infidelity rumors surrounding Rodriguez and Southern Charm star Madison LeCroy. However, a source close to Lopez and her MLB alum beau had something to say about that, too, claiming to E! that "there was absolutely no third party involved" in their relationship.
In addition to the ongoing reports, the duo had noticeably not posted any photos or videos together on their respective social media accounts in about two weeks. That said, it didn't take long for the paparazzi to catch up with A-Rod, who was spotted in Coral Gables, Fla. at a workout spot called 54D just a day after the breakup reports dropped (via TMZ). Read on to find out what Alex Rodriguez had to say about his current relationship status.
Alex Rodriguez denied being single when asked about his relationship Jennifer Lopez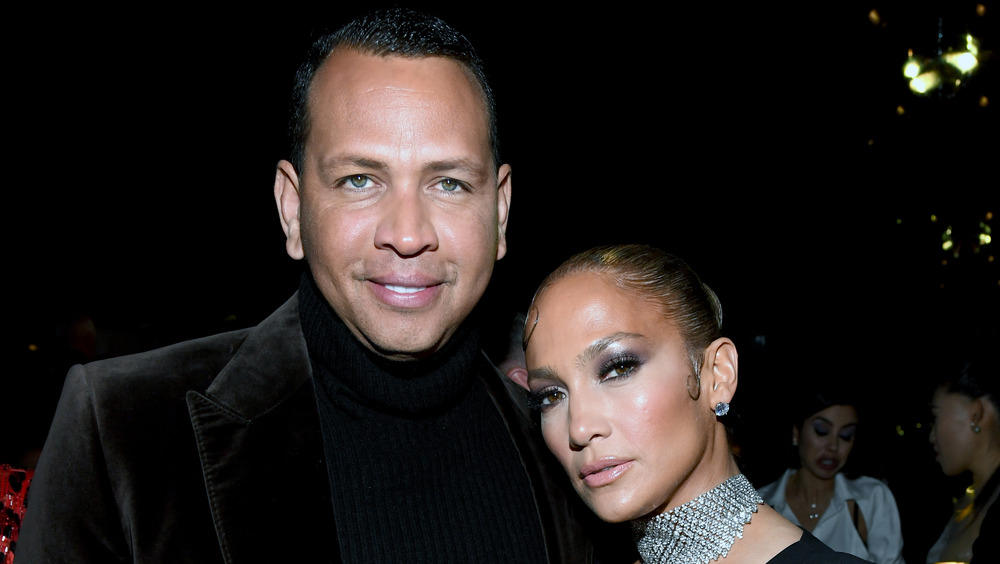 Kevin Mazur/Getty Images
In the video obtained by TMZ, Alex Rodriguez was seen stepping out of the passenger's seat a white car, wearing an all-black workout outfit, sunglasses, and face mask, before jogging across the street while carrying a jacket and a bottle of water. When a paparazzo asked him what was going in his life, specifically when it came to his relationship with Jennifer Lopez, A-Rod continued walking without responding — that is, until one particular question was asked. 
"Are you single now?" the photographer questioned. Waving his finger from side-to-side, Rodriguez simply responded, "I'm not, no," before heading into the gym. Said paparazzo waited outside the facility for the athlete, and continued questioning him after his workout. At that time, A-Rod took a phone call and asked the person on the line if he could call them right back, adding what sounded like a "babe" or "baby" to the end of the sentence. When he was asked if that was "Jen" on the phone, Rodriguez instead focused on getting back into his car, saying, "Happy Saturday. It is a beautiful day," before driving away. 
As for Lopez's current whereabouts, she is in the Dominican Republic, as evidenced by her Instagram account, working on her latest film, Shotgun Wedding. While it seems JLO and Rodriguez are still together, there's been no word on whether or not they're still planning to get married.