Here's How Much William H. Macy Is Really Worth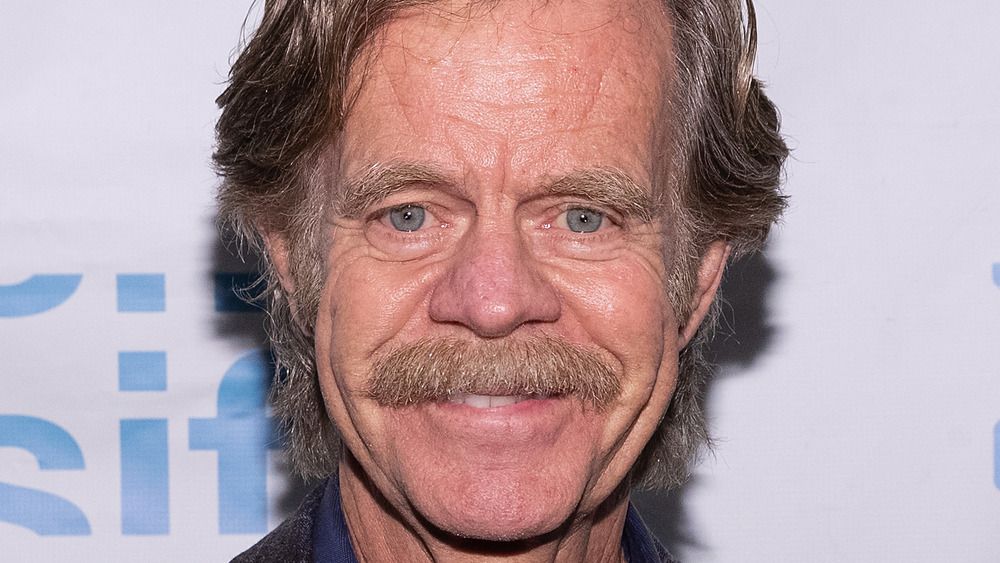 Mat Hayward/Getty Images
William H. Macy is one of the most talented actors in Hollywood, and he undoubtedly has the bank account to prove it. According to IMDb, the multi-talented actor has also served as a writer and director. Born in 1950, Macy snagged his first onscreen role when he was just 14 years old, playing the role of Frank Fisk in the TV series Another World. He's starred in plenty of television shows since — his role as deadbeat dad Frank Gallagher on Showtime's hit series Shameless is undoubtedly one of his most famous — and also has an impressive resume in film, having starred in some major Blockbusters like Boogie Nights, Fargo, and Magnolia.
Macy's work has earned him a few awards, to boot, including a pair of Emmys in 2003. "That was a good night, boy," he said of his double win (via Variety). "You feel like a king when you're walking out of the Governors Ball holding an Emmy. But you feel like the king of the universe when you're holding two."
On the personal side of things, Macy wed actor Felicity Huffman in September 1997 following an on-again-off-again relationship, per Us Weekly. The couple shares two daughters: Sophia Grace Macy and Georgia Grace Macy. Huffman was famously part of Operation Varsity Blues, and in September 2019, she pleaded guilty to charges including "conspiracy to commit mail fraud and honest services mail fraud." But despite some of the drama in his personal life, William H. Macy has a bank account to brag about. 
William H. Macy has a hefty bank account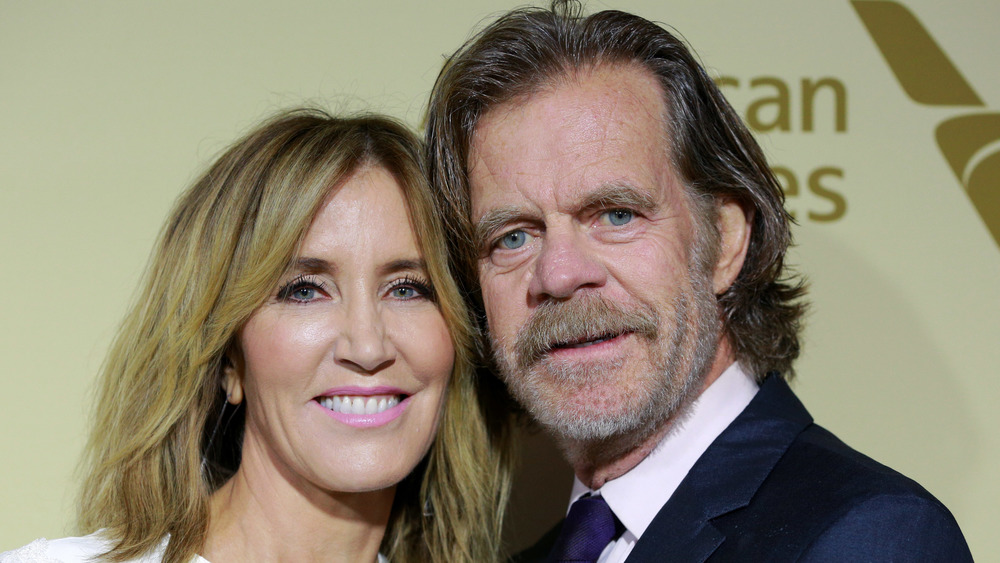 Rich Fury/Getty Images
It's no surprise that William H. Macy's impressive career has earned him an outstanding net worth to go along with it. According to Celebrity Net Worth, the actor is worth a cool $45 million. The Hollywood veteran has over 130 acting credits to his name, and while we can't forget that he starred in 31 episodes of the NBC drama ER, much of Macy's fortune has come during his tenure on Shameless. In 2017, Variety reported that the actor was raking in $350,000 per episode. 
According to Wealthy Genius, Macy and wife Felicity Huffman also have a real estate portfolio valued at over $20 million. The duo has even rented out their sprawling $3.8 million Hollywood Hills estate for somewhere between $15,000 and $20,000 a week — earning the power couple even more extra income. In addition to his real estate, Macy is also a part-owner of Woody Creek Distillers (via Forbes). He's promoted the brand in several ads, using his alter ego, Willie Creeks. "Be careful when you're climbing the ladder of success. Make sure it's on the right roof," he said in one ad. "Happened to me once. I ended up in my ex-wife's house. Naked." Subsequently, Macy released a catchy single titled "Whiskey Dell," to promote the brand.
William H. Macy is undoubtedly a man of many talents, and every penny he's acquired has been hard-earned.