Why Jennifer Lopez's New TikTok Is Turning Heads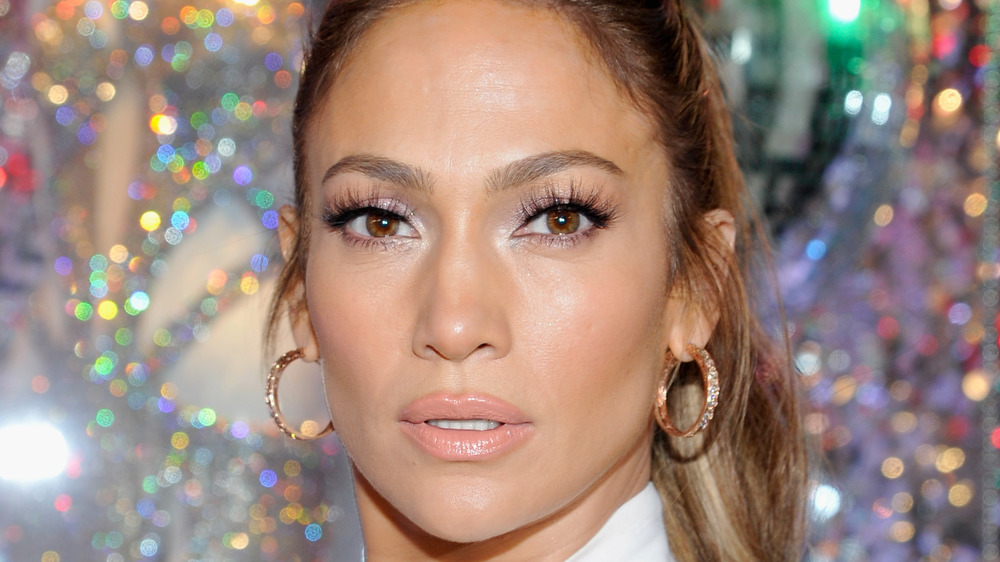 John Sciulli/Getty Images
Jennifer Lopez has seemingly reacted to the reports that she and Alex Rodriguez have split. The supposed breakup was first reported by Page Six. Since that report, the superstar has returned to social media, posting to her TikTok for a quick "Sunday brunch playlist" post.
The upload consisted of several photos and videos of J.Lo that were strung together while Saweetie's hit song, "Pretty B***h Freestyle," played in the background. Lopez also weaved in some clips of various headlines about her life, including two about reports that she got Botox (and claims that she lied about it), and one from Yahoo! Entertainment about her "[baring] her curves in [a] daring swimsuit selfie." 
Cleverly, Lopez's montage corresponded with the lyrics of the song. The first clip of the song begins,"I'm a top-dollar b***h," which Lopez paired with a video of herself surrounded by what looks like money. There was a video of her eating food, and one of her rear end to compliment the lyrics, "crab meat got my *ss looking healthy," and another referencing Chanel — "Chanel me, off the top shelf please" — in which, Lopez was presumably wearing the designer.
If you watched the whole thing through, you might notice that Lopez snuck something in that was a clear message to the media — and it has people listening again and again. Did she just? Yes, she did. Read on to find out more.
Jennifer Lopez wasn't shy about addressing the split rumors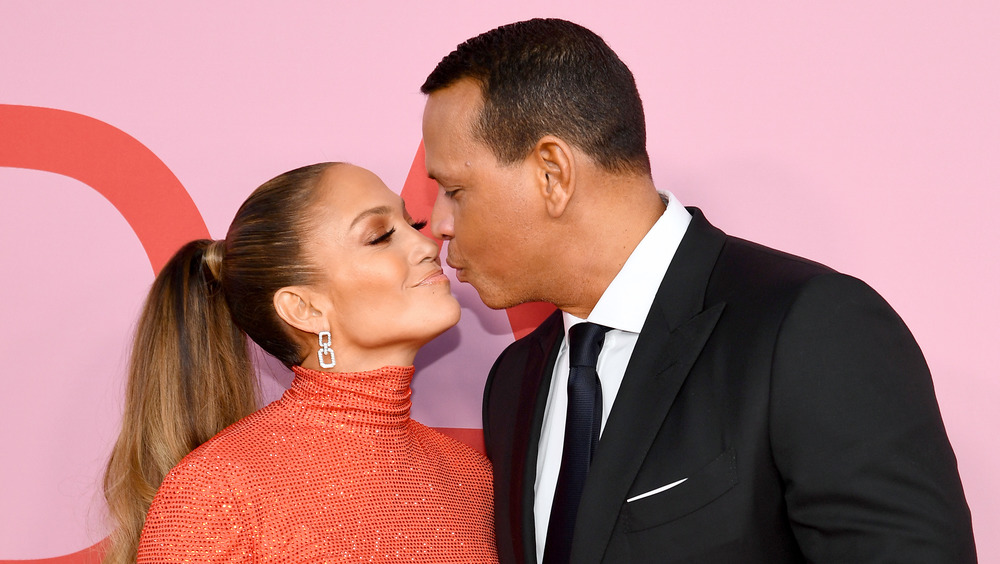 Dimitrios Kambouris/Getty Images
Although Jennifer Lopez and Alex Rodriguez have released a statement denying reports that they split, according to E! News, this is the first time that Lopez has addressed the rumors on her own, via social media. Just after posting some headlines on the TikTok video, Lopez appears for a brief moment to say one thing: "You're dumb." The brief pause picks right back up with several more photos and videos as the song continues to play.
Lopez didn't say anything more about the video or the rumors surrounding the current state of her relationship with A-Rod. And while the former New York Yankees slugger hasn't posted to his social media about the split, TMZ posted a video of him in which he told a photographer that he is not single. Sources told the outlet that the split reports were the result of a "bad day." The couple shared that they are "working through some things," but left it at that.