The Real Reason Jennifer Lopez And Alex Rodriguez Went To Therapy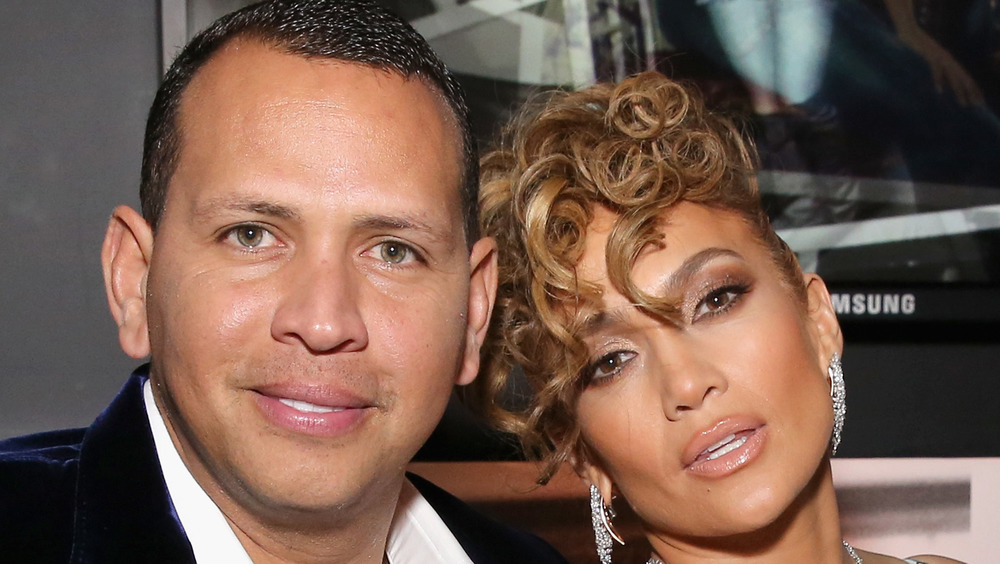 Rachel Murray/Getty Images
Jennifer Lopez and Alex Rodriguez are the dream team, no question about it. They're both superstars in their own fields. A-Rod had an incredible career as a major league baseball player and she's, well, she's J.Lo. Do we really have to explain that one?
The duo got engaged in March 2019, but had to postpone the wedding twice because of the coronavirus pandemic. Nevertheless, they're still living their best lives, just with a little more time spent at home. Even during the pandemic, they've remained busy. For Halloween 2020, J.Lo dressed up as one of Rodriguez's ex-girlfriends. That takes a level of confidence beyond mere mortals. They also live an insanely lavish life, so that probably makes things a wee bit easier too.
Despite this apparent perfection, headlines broke in early February 2021, that Rodriguez was in contact with reality star Madison LeCroy of Southern Charm. According to Entertainment Tonight, he denied any funny business, but contending with all that gossip can't be easy. Perhaps this power couple will seek some guidance from a third party. In fact, J.Lo and A-Rod actually have prior experience when it comes to couples therapy. Let's take a closer look.
J.Lo and A-Rod handled the pandemic very differently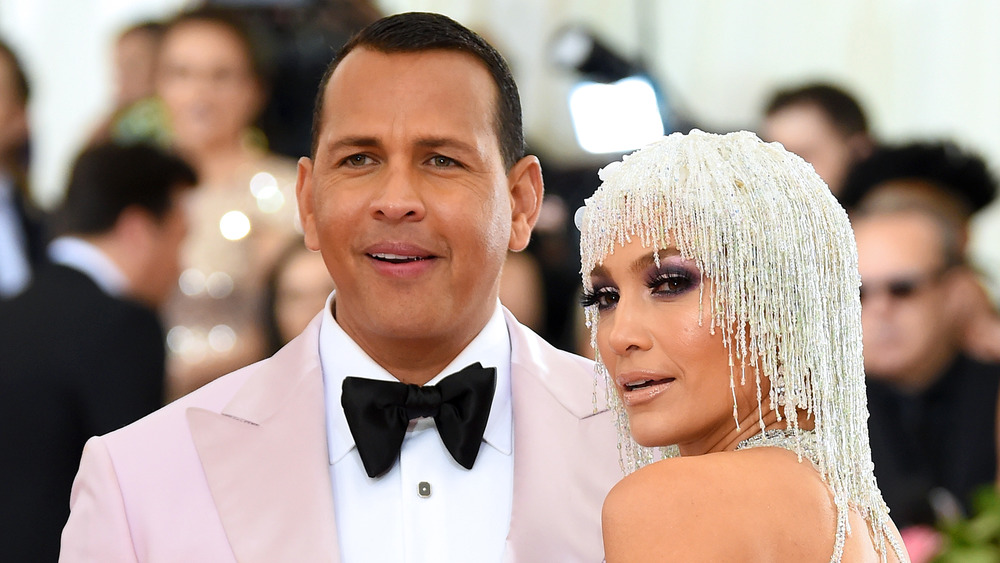 Dimitrios Kambouris/Getty Images
Jennifer Lopez and fiance Alex Rodriguez had to slow down just like the rest of us when the coronavirus hit. It was actually this major halt that brought out some key differences between the couple. 
Lopez talked candidly about those challenges in a March 2021 profile for Allure. Prior to the pandemic, her schedule was jam-packed as she worked on Hustlers, prepared for the Super Bowl 2020 halftime show, made the red carpet rounds, and parented her kids. "It was nonstop for a year," she told the magazine. "So, after that, I was like, 'I'm going to rest. For a month.'" What followed as the pandemic took root was perhaps the longest "month" of Lopez's life.
"I miss being creative and running on 150," Lopez told Allure. "But Alex, of all people, was like, 'I love it. I love being at home. I love doing my Zooms. I love knowing the kids are there, and you're there all the time.'" Judging from A-Rod's his hilarious Instagram posts, which feature a whole lot of J.Lo and the kids, he apparently loves being a homebody. Hey, opposites attract, right? Sure, but Lopez still said they needed to put in the effort to keep their romance healthy. "We got to work on ourselves," she told Allure. "We did therapy. I think it was really helpful for us in our relationship." 
Kudos to these two for sharing an unfiltered glimpse at the highs and lows of their high-profile relationship.