Jennifer Lopez Dressed As One Of Alex Rodriguez's Exes For Halloween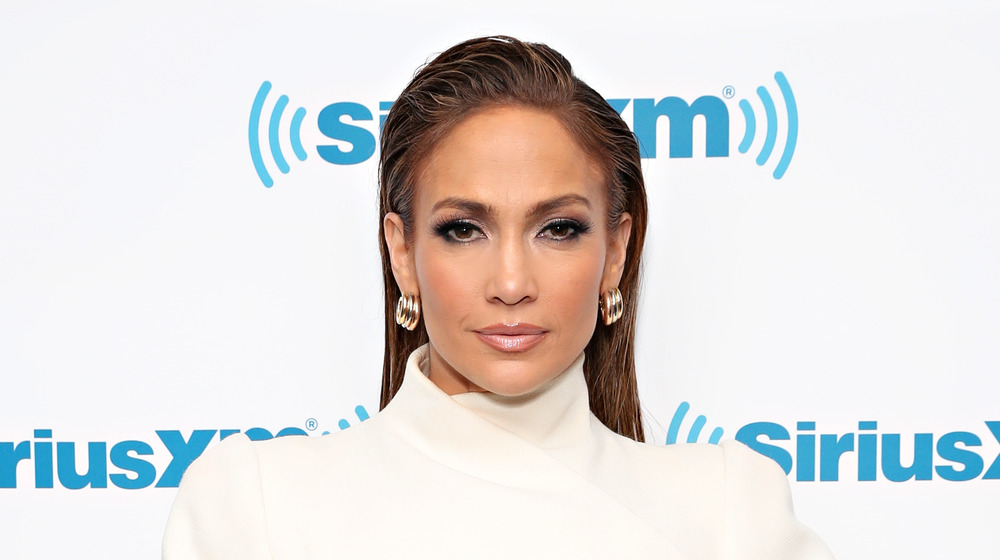 Cindy Ord/Getty Images
Jennifer Lopez and Alex Rodriguez have a love for the ages. The duo is constantly melting hearts and setting major couple goals with their adorable pics on social media. They made headlines when they started dating and again when they moved in together. Even their quarantine life during the coronavirus pandemic was notable.
Lopez and Rodriguez announced their engagement in March 2019, according to People, and have been planning their wedding since. Unfortunately, due to the pandemic, their wedding had to be postponed, which Lopez spoke about with Andy Cohen on Radio Andy on Dec. 21, 2020.
"It was really sad because we were supposed to get married in June and we had planned at all," Lopez explained. "So we canceled it. And then we tried to regroup for later in the year, a few months ago. And I was like, 'Nope, still not the right time.' So it was just a little disappointing."
Disappointing indeed. While the pandemic has altered life for everyone, Lopez spoke about her 2020 Halloween with Cohen and how that changed too. She did get to dress up, however, and wound up wearing the costume of a famous ex of Rodriguez's. Here's who she dressed as.
Jennifer Lopez channels Madonna's Boy Toy bridal look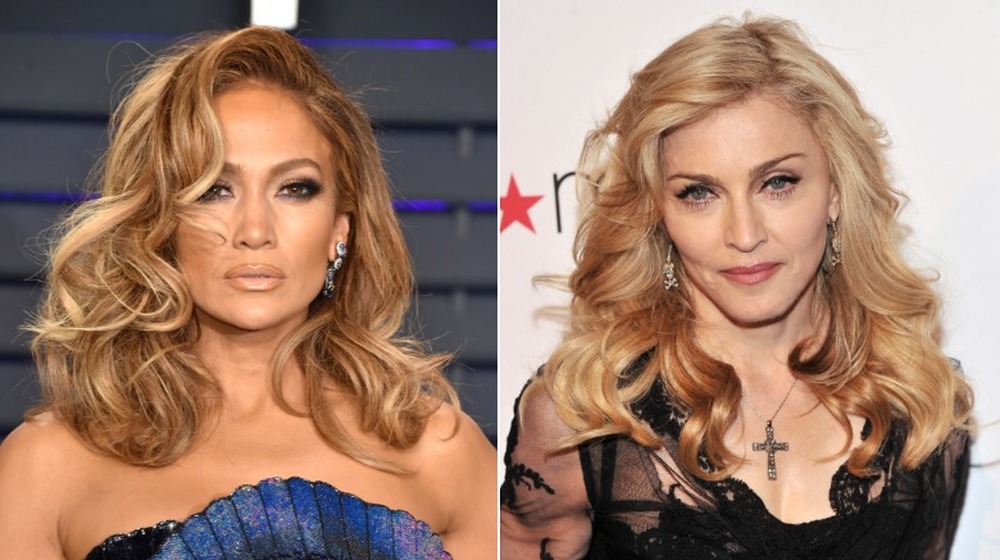 John Shearer, Stephen Lovekin/Getty Images
Jennifer Lopez explained how her whole year altered due to the coronavirus pandemic while chatting with Andy Cohen on Radio Andy, and how the virus not only altered their wedding plans but also their Halloween party. "We were planning for this big Halloween party and, as we got closer, they're like, 'No, you can't have it,'" Lopez explained. "So we had like three friends over, four friends. We all got dressed up like way too much. My kids were like hiding in the bedrooms. They were like, 'What are you doing?'"
Lopez said, "I dressed as Madonna and Alex, he went as Bruce Springsteen." As ET points out, Lopez replicated Madonna's bridal look, complete with the "Boy Toy" belt, which the queen of pop wore to the 1984 MTV VMAs.
Cohen braved the awkward question of Alex Rodriguez's dating history with Madonna, "Was that not odd given that Alex maybe dated Madonna for two seconds?" Lopez laughed and said, "No that was so long ago. No, it wasn't weird at all." To be fair, it was a long time ago. As PopSugar points out, Rodriguez and Madonna were linked back in 2008 for a brief period, so it's clearly all in the past. It certainly does make for a fun costume, though, even in the present.