Jennifer Lopez Dating Alex Rodriguez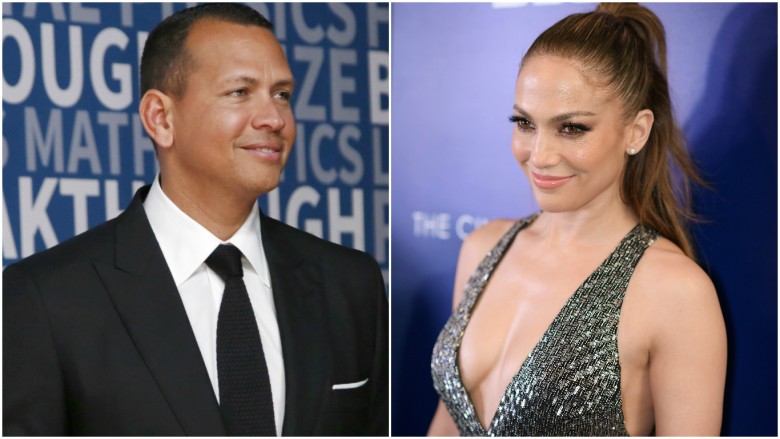 Getty Images
Sorry, Drake—J.Lo has a new man!
Bronx native Jennifer Lopez is now dating former Bronx Bomber Alex "A-Rod" Rodriguez.
"They have been seeing each other for a few months, and were together in LA this past weekend," a source told Page Six. "They are really into each other because they have so much in common—from their Latin roots, to their love of New York, and their kids."
A source told Us Weekly that the pair has also been getting cozy in Las Vegas, where Lopez, 47, has her residency. She also reportedly "liked" one of the former Major League Baseball star's Instagram posts, sending the entire Internet into a tizzy.
"They started hanging out a couple of weeks ago," an insider dished. "It's been really secretive." Another source told E! News, "This is very, very new. It's not serious at all. J. Lo is just dating...Jennifer and Alex are both not looking for a relationship, just a good light-hearted time. They are on the exact same page."
Lopez was most recently linked to Drake, 30, after the pair collaborated on a song together, though the romance fizzled out after a couple of months due to their busy schedules...and his wandering eye?
An insider told Love B Scott, "[Lopez's] new man is [Rodriguez]. They've been quietly dating for a couple months. Her thing with Drake ended after TMZ reported he hooked up with French booty model and porn star Rosee Divine in Amsterdam back in January. This was after Drake spent Christmas with J. Lo and her family! She promptly kicked him to the curb," the insider said. "[She and A-Rod] haven't gone public yet, but I can confirm this is absolutely true."
The source added, "[A-Rod] was with [J. Lo] in Vegas during this latest leg of her Planet Hollywood Vegas show. They were all coupled up behind the scenes, not public, but absolutely not hiding their relationship around close friends and family. It is definitely for real."
An insider concurred to People, "They have been dating for a few weeks. She seems excited. He has been around her family and she really likes that he is a dad. She is aware, though, that he is a ladies' man too and is being cautious. For now, it's just fun. She is single and enjoys dating."
Rodriguez, 41, may be retired from baseball, but he hasn't stopped playing the field. Since his split from ex-wife Cynthia in 2008, he's dated Madonna, Kate Hudson, Cameron Diaz, former wrestler Torrie Wilson, and most recently Silicon Valley CEO Anne Wojcicki, with whom he broke up in February 2017 after just under a year.