Why John Legends' Grammy Acceptance Speech Has Chrissy Teigen Seeing Red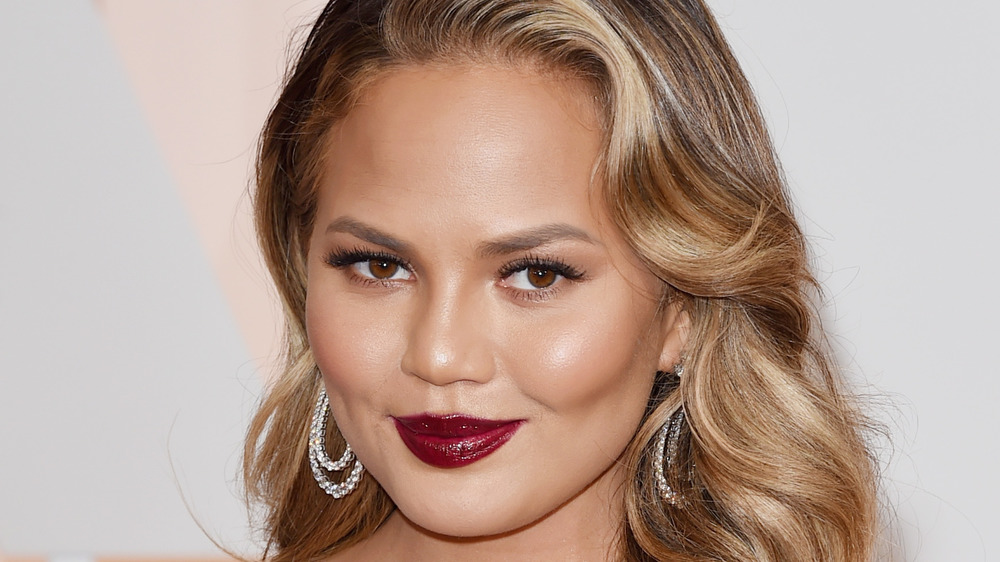 Jason Merritt/term/Getty Images
John Legend has made a name for himself as one of the most popular recording artists on the planet. The singer, whose real name is John Roger Stephens, has made a very comfortable living for himself and his wife, Chrissy Teigen, thanks to his enormous vocals and sweet personality. The power couple has a combined net worth of $75 million, and it's safe to say that neither of their careers are over yet and there's plenty of dough left to be earned.
Much of Legend's tunes have come straight from the heart, and he recently dedicated his gut-wrenching performance of "Never Break" to Teigen following the loss of their son Jack. And when it comes to the Grammys, Legend is no stranger to receiving a ton of praise at the highly-anticipated award show. According to his page on the Grammy website, Legend has been nominated an impressive 33 times and has won 11 trophies as of the 63rd show. The singer made his first appearance at the 47th annual award show, signing alongside Mavis Staples to the catchy tune "I'll Take You There." The following year, Legend won his first three awards, including one for Best Album for Get Lifted. 
According to E! Online, Legend was also a big winner in 2021, earning the R&B Album of the Year for Bigger Love. So why is Teigen less than thrilled about it? Keep scrolling to find out.
Chrissy Teigen is not happy following John Legend's Grammy win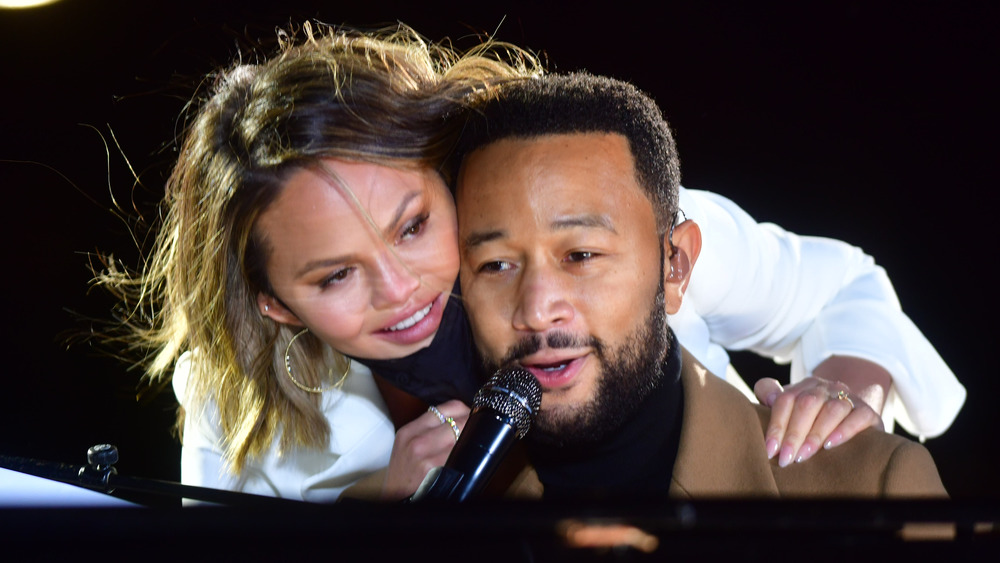 Mark Makela/Getty Images
As fans know, Chrissy Teigen is no stranger to speaking her mind on basically any topic that she has an opinion on, and that is one of the reasons why she has amassed such a huge following on social media. And there was a good reason why Teigen was so mad at her husband, John Legend, after he nabbed another award on March 14, 2021. Legend took to Instagram to share his thanks for another win while including his album's photo on the Grammy stage.
"So grateful to win my 12th Grammy today, my 3rd for Best R&B Album! Thank you to all my collaborators on #BiggerLove, especially my big brother and executive producer @raphael_saadiq. Thank you to my entire team," he wrote. "We all worked hard to make this album and then promote it during a global pandemic." The singer went on to say that his win was not quite an "ideal situation" (because of the COVID-19 pandemic), but he is hopeful that the album gave many who have been struggling a sense of peace. 
Missing from his heartfelt tribute was a shoutout to his wife, and she made sure to call him out. "[T]his motherf**ker," the Sports Illustrated model hilariously tweeted. "helloooo?? Caption!!!!" Unsurprisingly, Teigen's tweet earned her 18,000 likes and 390-plus retweets as of this writing. Thankfully, it looks like Legend corrected the error of his ways by posting a video of himself in the kitchen, which he captioned: "I love you, @chrissyteigen! Thank you for inspiring me every single day." That's more like it!