Miranda Lambert's Arm Tattoo Explained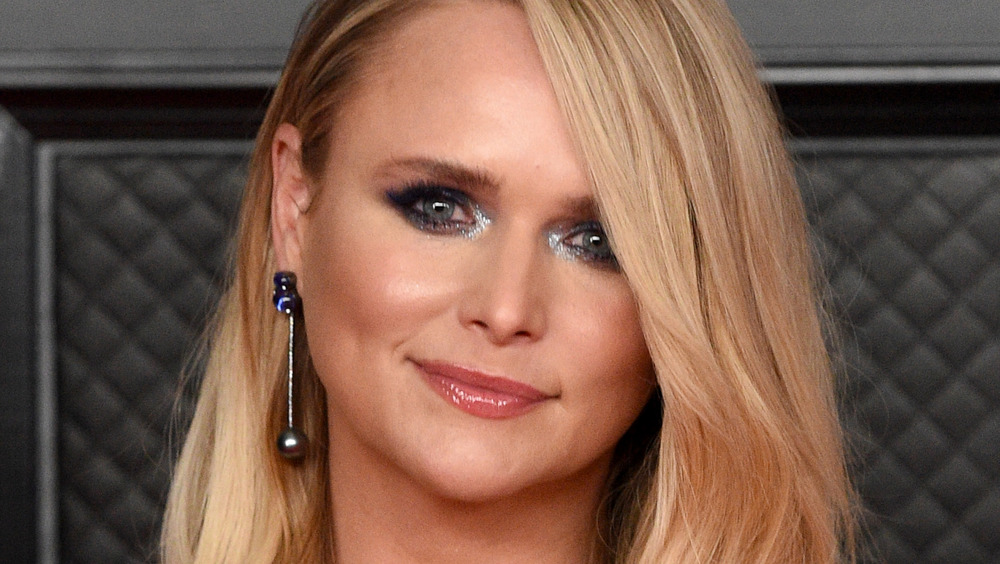 Kevin Mazur/Getty Images
Miranda Lambert earned one of country music's biggest awards when she took home Best Country Album for Wildcard at the 2021 Grammys. Following her win, the Pistol Annies frontwoman stepped onstage to perform her single "Bluebird" in an ethereal set featuring mood lighting and flowers. Lambert had previously teased her Grammys performance as "fresh and pretty," while speaking to PeopleTV (via People) "The set ... [that] I just got to see in person is so girly and fresh and pretty," she told the outlet, adding that because she and her band have not seen much of each other recently, "there's a synergy, I guess it's gratitude more than anything."
But the decorated country star had more to be grateful for beyond her band after scooping up a Grammy in a historic year for female country artists. People reports that 2021 was the first year that the category for best country album featured only female solo artists or female-fronted groups. Lambert made sure to shout out her fellow lady singers in her acceptance speech, saying, "I feel like holding this right now, I'm holding it for all of us — especially us girls." She went on to thank her family, her husband Brendan McLoughlin, and all the songwriters and musicians "who made Wildcard what it is," as well as "this tattoo that inspired it." 
Well, we did not see that last one coming! So, what's the deal with her arm tattoo?
Miranda Lambert's tattoo reminds her to be the queen of her own heart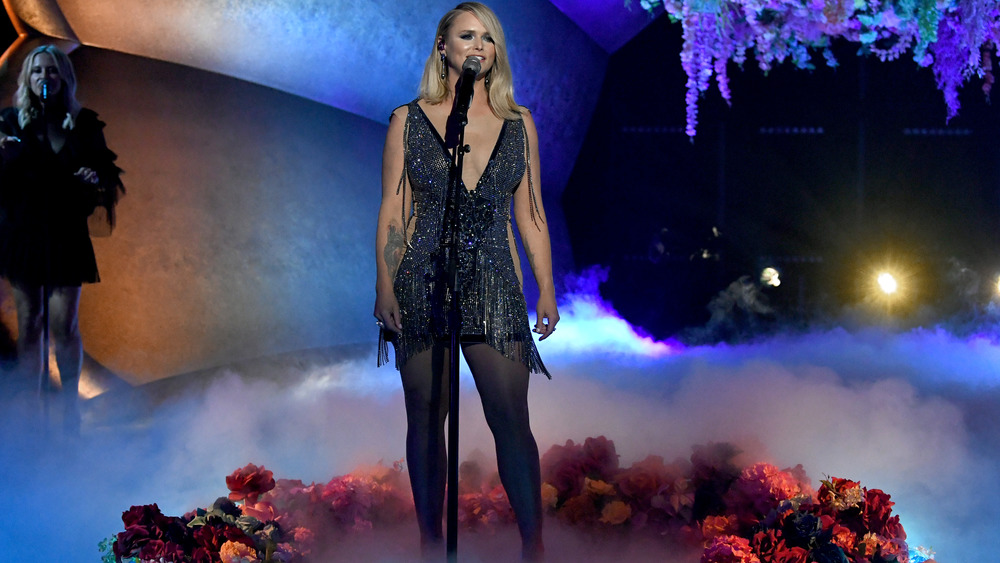 Kevin Winter/Getty Images
Miranda Lambert has been known to embrace symbolism in her lyrics, so it's no surprise to learn that each of her tattoos hold meaning. From the delicate cross and tiny music note on her right forearm, to the larger-than-life guns and wings motif that's gone on to become something of a logo, Lambert's ink tells the story of her life. Her most recent tattoo, that of a playing card with a large heart on the inside of her right forearm, is no exception. In fact, it even shaped the origins of her Grammy award-winning album, Wildcard.
"I got a tattoo of the Queen of Hearts wildcard on my right forearm," Lambert explained, while co-hosting Country Countdown USA with Lon Helton in 2019, via The Boot. "I've been through a lot these past few years. I got this tattoo to remind me to be the queen of my own heart. So that's where the title came from." The Boot further explains how the star's meaningful ink spans years to "reflects her journey from the breakup songs on 2016's The Weight of These Wings ... to the happy marriage behind her rebellious nature to form on Wildcard."
That's quite a story! Here's a hint: The next time fans are curious about Lambert's music, perhaps they should check out any fresh ink the singer might be sporting first.